Upside Down Salad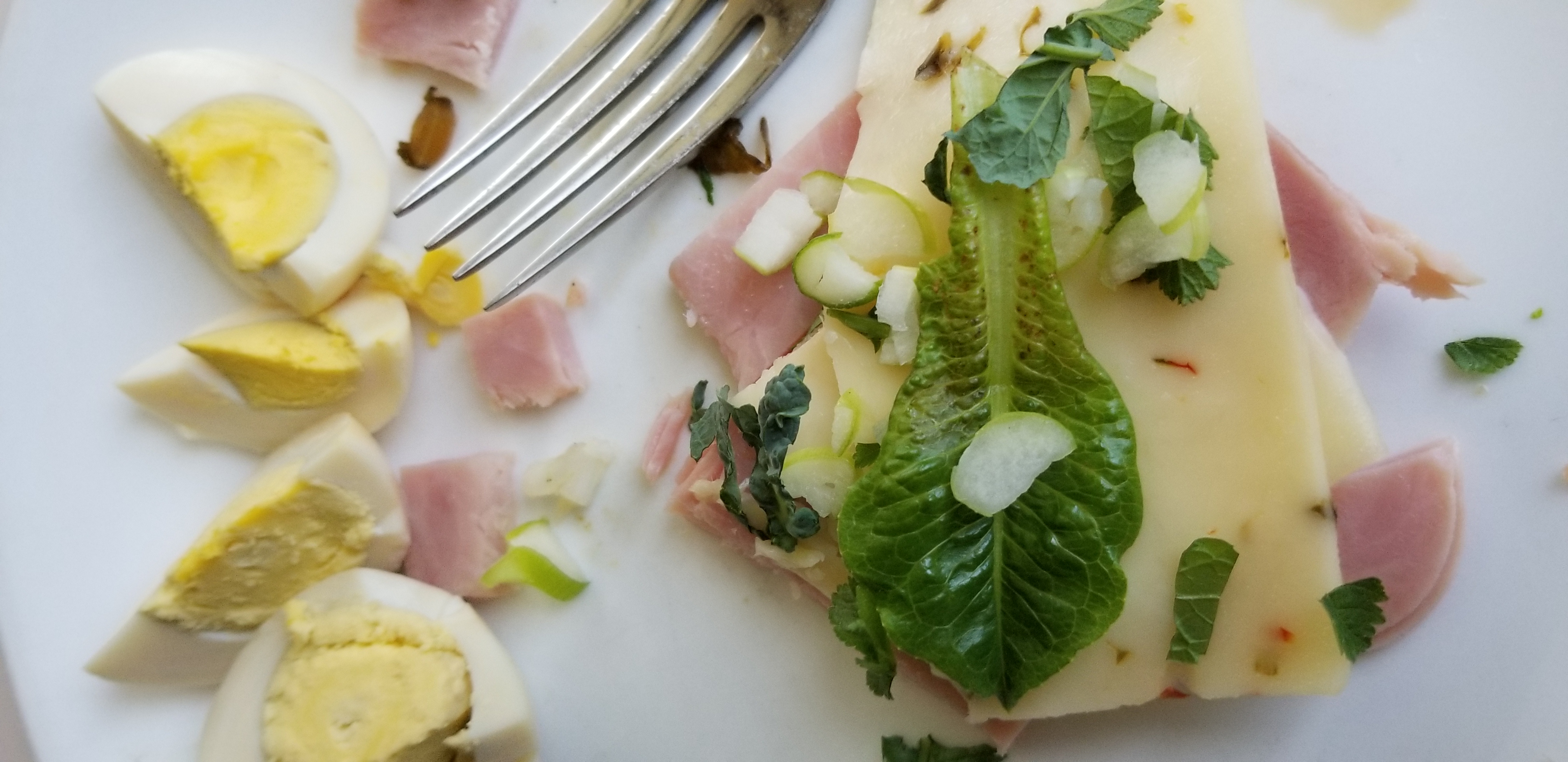 United States
June 13, 2018 3:27pm CST
Am I the only one who makes their salad upside down? Most people start with lettuce and then add other vegetables such as cucumber, celery, and onions, and then some cheese I hope, and a little meat on top. But I like protein and start my salad with meat on the bottom then a lot of cheese and then I sprinkle microgreens from my window sill over the top. The baby greens that I grow in water, free from scraps left over from produce from the store are so sweet and delicate I would not ruin them with salad dressing, maybe just a dash of black pepper. This is not a recipe! Rather I am showcasing one of the ways to consume microproduce while hoping to interest people in hydroponic gardening on a tiny scale.
7 responses

• Anniston, Alabama
13 Jun
I did try somewhat to grow a few things in water.

• United States
14 Jun

• United States
13 Jun
I have grown various things from grocery store scraps, and you're right; they are very tender and sweet. I don't do it all the time, though and I never really considered it hydroponic, but I guess it is! I do make salads "upside" down sometimes, but not all the time. It depends on what kind of salad I am making. A salad that is a meal in itself with cheese and eggs and meat, I usually make the other way around, mainly because when its "tossed" the goodies fall to the bottom.

• Bunbury, Australia
14 Jun
It's good that you grow your own microproduce in this way. I've never tried it.

• Bunbury, Australia
14 Jun
@drannhh
You didn't need to put my name as it shows indented under my comment so I know it's for me and I still get notified that it's there.


• United States
1 Jul
Your upside down salad reminds me of a breadless sandwhich

• United States
13 Jun
It does look like a tasty salad. I do not eat meat or fish, but I do add cheese and kidney beans for protein on my salads that are not upside down. I should try an upside down salad one of these days.

• United States
29 Jun
I tend to make salads with whatever comes to my hand first. Your way is great. Often I just do a little balsamic vinegar on it. We had a mini greenhouse at school and at least one of our kiddos thought the lettuce was delicious. It was not hydroponic, but it was baby greens.

• Paso Robles, California
18 Jun
Maybe that is how I should grow my greens. Could You refresh my memory with a link to what you've written about how to grow lettuce this way? I've never tried an upside down salad, but sometimes I have salads without lettuce if I can't find any that looks fresh.