I was lost

United States
February 8, 2019 9:35am CST
I was lost. No, that's not strictly true. I knew where I had been, I just don't know how I ended up where I was now. In fact, even the memory of where I had been was foggy. A Sheetz gas station? That seemed like the place, though it might have been a Sonic or a 7/11. Now, though, now I was walking. There were several people in front of me, and several behind. I turned around when I realized I was headed onto a highway. I don't remember how I got there. Three men in uniform stood at an on ramp of the highway. One patrol car was parked in the middle of the road. Cars flew past us, but never coming close to hitting us. "Ma'am, are you alright?" I looked at the officer and thought how handsome he looked in uniform. I always liked a man in uniform. "I, where am I?" He told me the name of a city but I stared blankly at him. "California" I stepped back in shock at this. California? How did I get here? "I'm from North Carolina." His whole demeanor changed when I said this. He took me by the elbow while he talked into his walkie. "Another officer will be here to pick you up and take you somewhere safe." That's the last thing he said, the officer had already arrived. "Do I have to sit in the back?" I did, and I had to buckle up. "You won't be handcuffed." That was a relief, he must have seen the fear in my eyes. I got into the back and we were off. The man didn't speak much, but he did turn on the radio. "This might help ground you a bit." By this time I noticed the hunger pangs that were slicing through me. I remembered that I was about to take a bite out of a chili dog. I remembered that the man I was with paid for the meal, and that the name on his debit card wasn't the same as the name I knew him by. We drove down a series of straight, tree lined roads. We ended up on another highway and then on a busy street. The officer drove into the parking lot of a glass mirrored building. The sun reflecting off of it was beautiful. "You're family is in there." I walked into the lobby and was directed to a room with lots of tables and chairs. I recognized my boyfriend first. Then my aunt, my sister, my grandfather, some cousins, and my niece and nephew. I even hugged a woman I didn't know, but she was in the room with us. I was relieved to see them, there were gifts for me. No one talked much about where I had been. They just hugged me tighter, and encouraged me to eat. I ate corn on the cob with mashed potatoes, gravy and a pork chop. I drank truly sweet tea and savored it. All the while, I stared at my boyfriend and wondered about the name I saw on his debit card, the name that wasn't his.
5 responses

• Zagreb, Croatia (Hrvatska)
8 Feb
What an episode. Always those small details

• United States
8 Feb
I thought it was an interesting dream. I am not sure why I dream the things I do sometimes.

• Zagreb, Croatia (Hrvatska)
9 Feb

• United States
9 Feb
@moonandstars
I have almost always had wild dreams. There is one dream I have had, or rather two, that are recurring. I believe I've talked about it before. Last night I had a dream that was really weird. I felt like I was in a diferent time period.


• Toronto, Ontario
8 Feb
Good opener- and now you must finish that story. Tell us why she was lost. :)

• United States
8 Feb
Nope, sorry.. No can do. This was a dream. She wasn't lost, I think she had been taken. She didn't remember anything other than walking down a road.

• Toronto, Ontario
9 Feb

• United States
9 Feb
@MarymargII
True, though I do not always expand on my dreams. It depends on the dream and how much I liked it. Sometimes I don't want to change it, and you sometimes have to when you adapt it into a story.I'm weird that way I guess. One of my quirks


• Oklahoma City, Oklahoma
8 Feb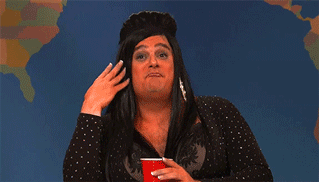 Maybe you should've started this entry with, "Chapter 3 (or however far you are into the story)" unless this actually happened; in which case, "Girrrl, Oh-No-He-DIH-ent! Girrrrrrrrrrrrrrrrrrrrrrrrrrrl ..."


• United States
8 Feb
Sorry, most of my regulars know that this type of stuff is based off of a dream. It's a one off, so couldn't assign a chapter to it.

• Oklahoma City, Oklahoma
8 Feb
@ScribbledAdNauseum
hmm, Maybe a small note at the beginning (for us 'irregulars')---just a little "The dream continues ..." or something?

• United States
8 Feb
@mythociate
Most of the time I tag it as a dream. I did not this time, but in the future I will be sure to mention it.


• United States
8 Feb
Must have been.. to cause this dream.