Is there any fans of Sania Mirzaaaa...

India
8 responses


• India
23 Jan 07
thank you for creating such a great discussion.. i am glad to post in this tag.. thank you for sharing with us.. yes i am also a fan of Sania Mirza

• India
12 Jan 07
Her beauty, and i too from hyderabad working in begumpet

• India
7 Jan 07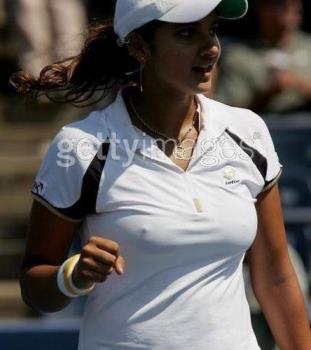 sania mirza is my favourite tennis player.Sania is the current youth icon in India. Coming from Hyderabad, this teenager is creating history in Indian tennis by becoming the first ever Indian to break into the top-50 WTA rankings. Still not out of her teens, Sania Mirza has got a huge fan following, both inside and outside the country. i heard Sania's ambition is to one day become one among the top-20 in the world.may god help her to full fill her ambition.At the rate in which she is going currently, that day is not far off. best of luck sania....you are amazing

• India
30 Dec 06
she is beautiful ..but as a tennis player she got no skills..her tennis really sucks...i'am surprised why people compare her with sharapova..


• India
29 Dec 06
thank you for creating such a discussion which make easy to reply and discuss further.... she is a great player.. i am also a fan of Sania Mirza