Do you dare to walk alone in cemetery at midnight?

Indonesia
11 responses

• Philippines
14 Aug 07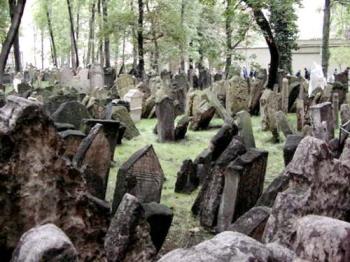 Well, every holloween here in Philippines, we always go to cemetery together with my relatives, and we sometimes stay there at night and there's still a lot of people staying there and having fun also, having bonding and all that, so it's not scary in cemetery when the scenario is like that. But if you're saying that walking in a cemetery at night alone, well i think i will not do that. LOL But if the price is right.. Why Not? hehe Have a nice day ahead from Kiko

• United States
14 Aug 07
Why not, I don't have the time to waste on such foolish fears.

• China
29 Jul 07
I don't dare to. It is so scary. In the dark I would be afraid of seeing a ghost though I know there is no ghost at all, but the scene before you will make you think about that.

• China
29 Jul 07
No, I think i can't, for me it is very grave terror, a night of terror, which I did not dare through the cemetery alone if it is late at night.

• India
17 Jul 07
At midnight - alone in a cemetery ! I would not even walk alone on a lonely road, I have very vivid imagination so no thanks.

• United States
23 Jun 07
Sure, it's a great place go play hide and go seek too. It's not scary at all. What's there to be afraid of?

• United States
19 May 07
Cemetaries creep me out. It's sad for one but at night, I won't do it. If a group of friends or my hubby went, it would be ok .. I guess I have watched too many horror movies and ever since, I have visions of what could happen inside.. Ackkk gave me goosebumps just thinking about it.