Do u choose friend or family?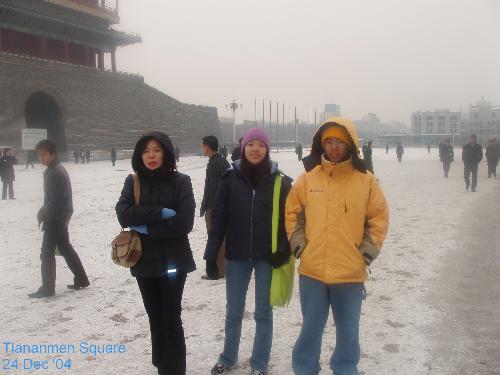 Australia
January 16, 2007 4:27pm CST
If your family does not like your best friend and ask u not to hang out with them. what will u choose? I will talk it over with my family as why would they does not want me to hang out with them? if the reason is reasonable. I would think it over. I choose my family
7 responses

• Indonesia
19 Jan 07
ow my gosh ! it's you ! reinard ... *shocked* ... i just realize it today seeing you & your sister above ... how're you ? =) please send greetings to your sister also =) ... ok, back to comment ... it often happends that my family dislikes my best friend. Ussually i talk to my parents, promoting my friends good side, and if that still not work, then i'll choose my family. Family is above all best friends that i could ever have. I love my family ...

• Indonesia
20 Jan 07
yes, im wondering for quite some times, but still im not sure till i saw those picture above =) ... and that's a good way that your parents tell you ... =)



• Canada
16 Jan 07
If I consider someone my "best friend," I would assume they have been in my life for some time (you can't have a best friend you just met the same day). If my family has gotten to know the friend and says they don't like them, I would take the time to understand why. Like you, I would listen to their concerns and see if I felt they were justified. Ultimately, I don't believe that family has the right to choose one's friends but they are certainly entitled to have an opinion. Whether or not you act on their opinion is something only you can decide.

• United States
16 Jan 07
family first my friend!!! friends come and go but your family always remains the same christine

• United States
22 Jan 07
Unless your family is abusive or preventing you from meeting other people I would choose family. Friends may leave but you always have family. I have four childrena dn2 grandchildren and I have never told my children they could nto have friedns. Some friends we said they had to meet at the house and they could not go over to their house but friends were always welcome in our house. My wife and I would express our feelings toward their friends and usually my children saw what we saw in them down the road. being open and honest is the best policy and let the children try things but always be there to offer advice and suggestions.

• Australia
22 Jan 07
My parents are reasonable people, and they make decision with reasons and everything. If my parents said that it is best that I dont befriend him/her anymore, then there must be something wrong with that person.. maybe a bad influence to me.. that I may not realize.. I usually will ask them why.. and discuss it nicely.. if I think the reasoning is right, then I will leave my friend.. afterall family is most important for me.. However, if I think that they are not reasonable, then I might argue saying that I am old enough to know what type of friends I want.. to know what is good and not good for me.. However, usually, my parents are right.. and sooner or later I might found out that my friend may not be so good for me.. etc2.. so this day I usually listen to their suggestion.. afterall.. parents just want whats best for their kids right?