Do you still have vinyl records?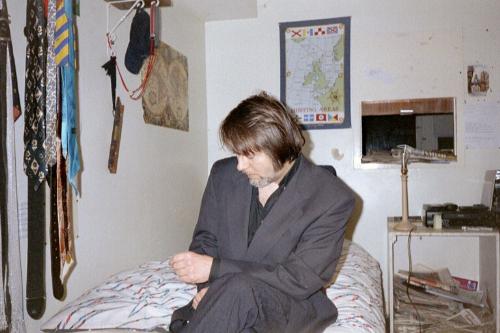 United Kingdom
January 16, 2007 5:52pm CST
Some years ago, I started giving away, or throwing away my once massive collection of vinyl LP records, mainly bought in the 1970s and 1980s, and featuring heaps of Progressive, Art, Glam, Punk, Soul &c. music. But even at that, I still have quite alot of vinyl LPs left. Do you still have vinyl records in your collection?
4 responses

• United States
21 Jan 07
I am a packrat. I once kept everything that anyone gave me for any reason. Once I began weeding out my collections, my vinyl was the hardest to part with. My daughter has my collection now, but I think I may get a couple of them back. Although I know that I will never play them again, there is something about vinyl that makes it hard to part with. Do you think that people with 8-tracks have the same problem?

• United Kingdom
22 Jan 07
I have to say that I have never purchased an 8-track in my existence. They were so wierd; they never played the tracks in the right order and so on. I have a large colection of cassettes; they can be purchased so cheaply, so I like to collect them: you can get terrific recordings for next to nothing.

• Australia
17 Jan 07
Ah, er... for purely humanitarian reasons, I think I should mention some of those things are worth a fortune on ebay. They're also very hard to replace, because the CD explosion tended to edit what remained available. The record industry is probably the only industry on Earth that really doesn't understand that music lovers really do have an attention span longer than their inventories... I've got a few hundred of the things, and they're old friends. The only real behavioral effect is that every time someone throws out a stereo around here, I souvenir the needle.

• United Kingdom
17 Jan 07
Thanks! When I first started offloading my collection, I had no idea about the internet I don't think, and many of my records were fantastically scratched. But still; I know what you mean...I may have been somewhat hasty...

• Canada
22 Jan 07
Yes, I do still own a few of my vinyl records including 45's which are mostly stored at my mother's house in boxes collecting dust. I do know that they are highly sought after now, and to be honest they do provide a better quality sound in my own opinion. Cheers!

• United Kingdom
23 Jan 07
:o) Mine are in pretty poor condition too!

• Canada
22 Jan 07
I have given away several, but I have a pretty huge collection from 60s thru 80s. And it includes disco to classical. I have pretty wide taste. My husband who is older than I am also had some. At Christmas in 2005 I bought a new machine that plays records, cassettes and cds. We have been really enjoying the record part of it.