Fat-cutting substitutes?

Canada
January 25, 2007 3:07pm CST
Who tries to cook/bake low-fat? Do you have any favorite tips/tricks? Of course there are the standby's like fruit purees in place of oils/butter, or just cutting the fat down or out altogether in some cooking. I'm looking for unique ways for us to reduce fat even further - or redistribute it. For example, if the dinner entree is lower-fat than usual, we may choose to indulge in a little half-and-half in the coffee afterwards. :) One of my favorites that I havne't seen everywhere cuts the fat content in cream soups/bases. Evaporated skim milk gives it a creamy texture without the fat. :) Tell me something I don't know! :) ~Sara
4 responses


• Singapore
29 Jan 07
What I normally do is try to remove the skin and any visible traces of fats from meat before cooking to cut down on the fat content. When baking cookies,cakes,muffins, I substitute butter with veg oil. When cooking curries,using evaporated milk instead of coconut milk would be a healthier alternative.

• Australia
29 Jan 07
I always use butter/olive oil, never margarine or other veg oils, but I use no fat yogurt, use as little cheese as possible and use rice milk which is really nice and is low fat. As a vegetarian, fats don't bother me as much as sugar - I keep the amount of sugar to a bare minimum in my baking and I find most recipes use far too much - I also use apple concentrate instead of sugar.

• United States
25 Jan 07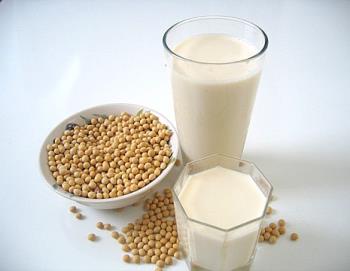 Have you thought about soy milk. It will cut the fat and you should not taste the soy if you dont like it. For my self I don't mind the taste. It is a little more expensive but will keep much longer than regular milk. If you do deside to use soy milk be sure to shake it vigeriously as the soy settles to the bottom.