Call for entries

United States
February 8, 2007 11:40pm CST
A Swiss museum is calling for photos. It looks like noone's photos will be turned down, so if you're interested in having your work exhibited, here's a link: www.popphoto.com/photographynewswire/3786/a-swiss-museum-wants-your-photographs.html Think of it as a free line on your CV, if nothing else.
9 responses

• Canada
9 Feb 07
What a great idea! Thanks for sharing that. It'll be kind of cool to think I have photos display ins a Swiss Museum.. Tomorrow I shall upload... :)

• United States
11 Feb 07
Yeah, i've never had my stuff in a museum period. Much less a foreign one. May this be the first of many such exhibits.


• United States
11 Feb 07
My professor told me to keep my eyes open for stuff like this. He's got a MOMA line on his curriculum vita for something similar to this.

• United States
3 Mar 07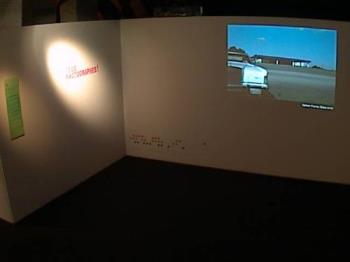 They emailed me my picture. Kind of cool to see it displayed, even if it's only via internet.

• United States
10 Feb 07
Thanks for the heads up. I get Popular Photography magazine, but missed this call. I uploaded two and can't wait for a webcam shot of them being displayed. What an honor to share with family and friends; my photos were on display in Switzerland. Cool!


• United States
11 Feb 07
It's a great magazine for photographers. Each month it has articles on equipment, photoshop tips, and how professionals made their shots. I get something each month from it that makes it worth the subscription. You can subscribe to it for about $12 per year, I think. They even have an electronic subscription which is cheaper. You download a free reader and each month it downloads the new version. You even get the electronic version before the print version.



• Canada
14 Mar 07
Well, I sent some pictures off to Switzerland and will hope for the best. Here is one that I took today that I just submitted.

• Canada
14 Mar 07
I have had a look at it and listened to the message and it is very interesting. I am not a pro picture taker, so it looks like it is good for me to enter this. I will send some pictures...thanks.

• Belgium
6 Mar 07
It's a great idea! So far 9 of my photos have been shown, they even make a screenshot of your photo and send it to you.