Trying to teach your children to cross the road!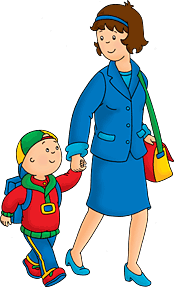 March 6, 2007 8:34am CST
Now I do not have children but I love them to bits and hope to have some of my own one day and I was thinking today - "Does it frustrate you when your trying to show your young people how to cross roads and some idiot doesn't using use the crossing and crosses in between cars?"We all know that children are very impressionable and they lead by example so this must have frustrated you. What did yous ay to your children to avoid them going on to do the same. (And do you wish people who run out on roads without looking got hit by cars???)
4 responses

• United States
7 Mar 07
This annoys me to no end. Now I'm trying to teach grandchildren to do the right and safe thing and when we see someone else doing something, crossing roads, talking bad, or anything I point out the them it's wrong, why it's not good, and the right way to do things. My 4 year old grandson is getting great at pointing out when someone else is doing something Grandma has taught him not to do. Example, his mother used a "bad word" and he informed me of it, "Grandma Mom said a bad word you better give her time out" - which I did, she's 21 but knew she was wrong and accepted her punishment.

•
7 Mar 07
Lol that is a good one. Ilike it. That's what I think kpeople should be doing more often, especially to strangers in the street.

• Australia
7 Mar 07
It seems to take years to get children to be sensible when crossing the road, and look both ways. I thought I had taught my daughter very well, when quite young. The trouble is they get older they becpme "over confident". They may know the processes involved in looking both ways, but don't always have the common sense to practise it. And as you stated, it doesn't help that there are idiots on the road who ignore crossings.

• United States
6 Mar 07
When teaching my kids I try to come up with scenarios that are good and bad for them andthen let them know the right thing to do. MY kids know that they have to weight untill it is clear or untill someone lets us cross and then they walk to avoid tripping.

•
7 Mar 07
When my kids were young we tought them to look right, left & then right again (before the days of one-way streets), and use the crossings. I don't always wait fro the 'Green Man' now, unless I see young children at the crossing then I do wait. It is important to teach children patience for crossing the roads, as that is what is required for them to cross safely.