Why do we care so much about celebrities?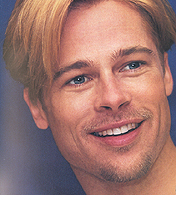 United States
March 28, 2007 9:44am CST
What makes celebrities, (actors, actresses. people in the news, people who play sports, Or any other famous person,) so special? Do we want to be like them?? Look like them, be the character that they play?? Do we wish we had their money? Or do we just like to gossip or hear gossip? What do you like about famous people and why??
7 responses

• Denmark
28 Mar 07
I really don't like celebrities, or well I don't dislike them, I just don't care about them. They are just poeple like you and me, and I don't know any of them personally, so why would I care what they are doing?

• Singapore
28 Mar 07
Honestly, I don't care much for celebrities except that most are nice enough to look at. :P But beyond that, that's it. I don't need to be famous like them.. it doesn't make me excited at all lol. :P But yes, I would love to be as rich as some of them, haha.

• United States
28 Mar 07
Actually, I don't pay that much attention to celebrities. I think some have a lot of talent but I don't like hearing about their personal lives every day and there are many that there is no way I would want their lives. I can't really respond to "what I like about famous people" because it depends totally on the individual whether I like them, what I like about them, and why I like them.

• United States
28 Mar 07
That's true from what I have seen - one this week and another next week/month. I think people just need someone to talk about and if they don't have news they'll make it up or take the similest thing and blow it out of porportion... wow my spelling is horrid today..

• United States
28 Mar 07
I don't think I do care much about celebrities. I am not interested in their personal life as some people do. But I surely admire them for their good acting or good singing, at least when I watch a movie or listen to song. I think to becaom famous like clebrities is more a pain than joy. Because you don't have nahy personal life or nothing much personal choice about how to live your life. But I would definitely love to as rich as they are:). I think we all do desire that.

• United States
31 Mar 07
Yanno, I really don't CARE about "lifestyles of the rich and famous," and I don't follow them. It MAY be because I lived in that environment in my late teens till almost 21 (no *I* wasn't "somebody") and got to be around them as "just people." And apart from a tendency to have HUGE egos, they are basically no different from you and I, and thus their lives are no more interesting to me than whether my neighbor washed dishes today.

• United Kingdom
30 Mar 07
Yes it would be lovely to have their money but I certainly wouldn't want the publicity they get, especially as their lives are not private and on show to everyone! You couldn't go anywhere without being mobbed by fans! I do have a few celebrities that I care about, Leonardo Di Caprio is my favourite actor and I like to see films with him or hear the latest news about what he's up to. He was great in Titanic and The Beach. Other than that celebrities don't really bother or interest me that much, to the point of obsession anyhow!

• Canada
29 Mar 07
I like watching movies and music, but the only thing I really like about celebrity life is because they earn so good they can spoil themselves with expensive things or do charity without having to worry if they would have money left for themselves. Other than that, I think they are humans like us. They love pets, babies, partying, get manicure and pedicure, have fun.. of course, in more style than we can afford