So, what did you think of Drive?

United States
April 15, 2007 9:22pm CST
I know it's a bit early for some people to pass judgement on a new tv show, but Drive just had it's 2 episode season premeire tonight. For those of us who watched it, what did you think? Are you gonna keep watching? I admit that while it has yet to really grab me, I am certainly interested. I will be watching tomorrow because I like Nathan Fillion's character and I bet there is some pretty interesting stuff in his past. I am also curious to see how the writers are going to keep this race theme interesting through all the episides. Does anyone have any early predictions or theories?
7 responses

• United States
16 Apr 07
I watched last night too. I agree with you that it hasn't really grabbed me yet, but I am interested in the characters. I'll be watching it tonight for sure. I think that Nathan Fillion's character is ex-CIA or FBI or military. I loved the military feel of how he was interrogating the guy in the tub. He's gonna be an interesting on to follow.

• United States
16 Apr 07
That's what I was thinking. He was too comfortable with the hardcore questioning. I got liked that part because it reminded me of something Mal might do. Like when he got mad at Jayne for potentially turning in River and Simon.

• United States
17 Apr 07
After seeing the third episode I think there's more evidence that Alex is ex-military because when the phoney cop told him to leave the girl (I don't remember her name)he said said something about not leaving people behind. That sounds like Mal, too. LOL

• United States
16 Apr 07
It's hard to tell so soon. I wasn't really that crazy about it, but I think it has a good chance of success because it's like a reality show. I only watched it because I'm a Firefly fan and wanted to see Nathan Fillion in a new role, but that won't keep me watching if it isn't interesting. By the way, the policeman in the first scene was the actor who played Jubal Early in Firefly's "Objects in Space."

• United States
16 Apr 07
I have a confession to make, I'm also only watching thsi show for Nathan Fillion. Normally I would have no interest what-so-ever in a show about racing. I'm a huge Firefly fan, so for Nathan Fillion's sake, I gave it a shot. Like I said, I'm not really excited about it, but I'll give it a few more episodes. BTW - Awesome catch on the actor who played Jubal Early. My sister picked it up right away. I guess that voice of his is one that is pretty hard to forget.

• United States
16 Apr 07
Yes, it was his voice that clued me in. I'm slightly face blind and wouldn't have recognized him just from the Firefly appearance. Very nice voice, too.

• United States
16 Apr 07
Well I wouldn't say I was totally captivated, but I am interested enough to keep watching for a while. I think there is some definite potential with this show though. Like some of you I origionally started watching because of Nathan Fillion (Like a good browncoat would), but I found I also liked some of the other characters. I really thought the woman with the mini-van who just had the baby was very sweet. I think it will be fun to watch the character back-stories unfold, like on LOST. I also wonder if Like LOST there are connections to character back stories. I also liked seeing some of the Joss Alum showing up. Amy Acker (Fred) as Nathan's character's wife. And The actor who played Jubal Early as the cop in the begining. I knew I recognized that voice as soon as he started talking. I actually love Jubal Early, he's a character I really wish we could have see more of. I'm looking forward to tonight's Drive Episode.

• United States
16 Apr 07
I'll be watching tonight too. I'm also looking forward to learning some more about the characters backgrounds. Especially the woman with the baby. Her husband sounds really scary!

• United States
16 Apr 07
Wow, I saw Amy Acker's name in the credits to the second part, and didn't even recognize her. I'm really bad at faces, and I just didn't pay enough attention to her character. You don't think Tim Minear and the other developers knew that with Nathan Fillion they'd have a built-in audience, do you? Nah. Of course not. LOL I have a feeling that Drive might have been a bit inspired by the success of Lost. And maybe it's just in time. I'm certainly getting tired of Lost and would like to have something good to replace it.

• United States
16 Apr 07
So far it looks like it will be fun to watch, I like the guy whose wife was kidnapped, I remember him from Serenity and Firefly. I enjoyed movies like Cannonball run, but this is a serious version of the race. I am wondering if it is going to be just a one season show, one race, or if they will do like '24' and have a new season being a new race. I also like how the girl who got herself into the race has a history with the race and wants to find out who is behind it as much as others do. Can't wait to here the reasons for a couple other of the racers, and how and why they are in it.

• United States
16 Apr 07
Wow, that is a really good point. Will the race end with the season? If it doesn't, will they have another race? I'm not sure how many seasons they could keep the same race going. Then again, on shows like LOST the time goes by really slowly. So a whole season is only about a month. I wonder if they are going to do it that way.

• United States
30 Apr 07
It looks like each show is a day, or at least one leg of the journey. Another season could be like some of the reality shows, new people, but I don't see the excitement since you already know some of the behind the scenes secrets of the race.

• United States
17 Apr 07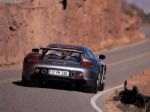 I really enjoyed the premiere. I'll watch the next episode in about 15 min. But I can tell this is going to be one of my regulars. It hooked me last night. I love the actors and the characters they play, love the plot and action. Everything about this show is great.

• United States
17 Apr 07
I saw the third episode an hour ago, and I may be getting hooked. I'm just afraid it may get a bit too gimmicky, with a pattern to how the characters are held up from reaching the next goal.

• United States
16 Apr 07
I loved the concept of this show when I heard about it,I eagerly awaited for it to come on, now i'm not so sure about it. Like others, I will keep watching to see if things improve, but some of the actors ( Dylan Baker, Melanie Lynskey, Charles Martin Smith and even Nathan Fillion ) are hard to take seriously in my opinion. I'm not sure if this show will make it past a few episodes, but I won't give up on it just yet.

• United States
16 Apr 07
It's still early to judge if it will be good. Nice plot and great acting. Needs to be more violent.