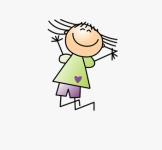 Rimps
@Rimps85 (807)
India
Joined myLot 5 months ago
Rimps's Followers
Ptrikha_2
@ptrikha_2 (42002)
•

India
8 Aug 08

An explorer of Online World, looking for opportunities to learn, share things-old and new, find opportunities to earn more and spread harmony in world.
286 following
D.Umanga Wettasinghe
@cool83 (4469)
•

Sri Lanka
18 Sep 19

This user has no bio!
188 following
Anne Marie Guyer
@LeaPea2417 (35416)
•

Toccoa, Georgia
10 Aug 15

I am a Homemaker with two adult sons. I like to read and I like to write online.
1401 following
TeddyBear
@Gnana_Helps (468)
27 Sep 20

Hi Guys!! I'm from India. I love writing and socializing. Hoping to connect with u.
213 following