Have you ever given yourself a horrific haircut?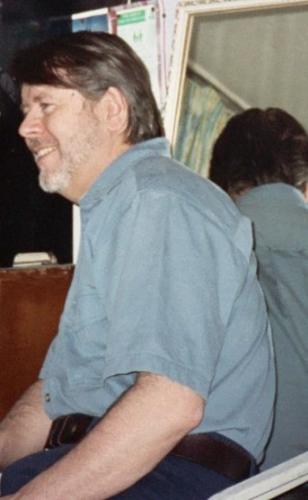 United Kingdom
January 19, 2009 1:05pm CST
I have, today. I decided to save money and effort and trim my own hair with scissors and razor, but succeeded only in giving myself a massive bald spot which'll require careful manipulation at some expense! How about you? Have you ever committed a horrific error while playing at being a self-hairdresser?
10 responses

•
19 Jan 09
haha no. i havent given MYSELF one... but i gave my mate one once :D when we were totally pissed, a good number of years ago when i still lived with my parents... he kept moaning that it was gettin in his ears so the conversation went something like this: "my mums got some crippers here somewhere ill do it" "what? you cant do it can you?" "yeeeeeeah sure i can its a piece of cake, just sit down" it went ok until i tried trimming the edges... i was around the back of his head sort of swaying my hand while concentrating on not, then he moved his head a lil bit and that threw me rite off!!! lmao funniest bit was we carried on drinking afterwards and i was pissin myself, he thort it looked alright in the mirror until he saw it in the morning :P it was skinhead time

• United Kingdom
19 Jan 09
Oh my word! Was he OK with a skinhead cut?

•
23 Jan 09
well. he pretty much HAD to be ok with it haha much better than the alternative, looked like a bad toupe

•
23 Jan 09
oh yeah then there was another time when 3 of us got one of our mates, pinned him to a chair, wrapped him in gaffer tape so he couldnt move (it was all in good fun dont worry lol) then we tried to actually bic his hair, as in razor it to a skinhead... only problem was he had hair about 4 inches long so it just pulled his hair out haha we left him with like a monk cut and one eyebrow... but we are talkin about a guy who wudve done the same to any of us if hed av thort of it 1st :P


• United States
19 Jan 09
I have never done it, but I let my sister cut my hair one time and boy did she mess it up. She kept messing up and cutting it shorter and shorter to get it even before I knew it it was at my ears. YIKES! I was in Jr high. I swore after everyone stopped laughing that I would never let anyone but a beautician touch my hair. LOL!

• United Kingdom
19 Jan 09
You learned your lesson! A hairdresser once laughed at my efforts at self-cutting saying: "Would you fill your own teeth?"

• United States
20 Jan 09
I have often cut my own. I cut hubby's all the time. We are pretty satisfied.

• United Kingdom
20 Jan 09
I've cut my own alot too, but I never tried layering it with scissors, until today...:o(

• Canada
19 Jan 09
i have, i tried to give myself beigns a couple of months ago. i pulled my hair down straight and cut. only i didn't think, my hair won't stay naturally pulled down like that. so becuse i pulled it ended up a lot shorter than i wanted. looked horrible. i knew there was a reason i didn't have beings since i was 10. oh well. it's starting to grow back in. still looks bad though

• United Kingdom
19 Jan 09
That's a shame; I hope it improves soon!

• United States
20 Jan 09
No, I have never done that. I have had the same barber since I was a little kid. No one else has ever touched my hair with a pair of scissors, especially not me. My barber knows me really well and would probably actually yell at me if I ever tried to cut my own hair, in fact I don't think probably, I know he would. My wife cuts her own hair though and cut both of boys hair until they were about 4 years old.

• United Kingdom
20 Jan 09
I have my fave barbers too, and have been with them for over ten years, but I am lazy, and rather than go and see him, I'll get the scissors and razor out: bad move! Your wife obviously has skill at cutting; I am awful at it.


• United States
20 Jan 09
Many times. I am master of fixing my own hair. I started in early age and my first haircut was done when I was an about 7 years old....don't ask me what my mother was thinking about my talents...


• United Kingdom
20 Jan 09
7 years old! I am impressed. My dad cut my hair when I was about 16 and created a near-bald spot with a razor. He was so frightened of what my mother'd say that he made me a tiny little hairpiece!

• United States
20 Jan 09
Once when I was about 14 years old. I decided to give myself a hair cut, and I was upset when I did it so I was not really thinking rationally or being careful. I ended up with the front of my hair shoulder length and the back of my hair down my back. It was kind of silly looking, but I refused to cut all my hair to shoulder length, so my hair stayed like that for a long time until the front got long enough where I could cut the back to match it.

• United Kingdom
20 Jan 09
Cutting your own hair is often done like that isn't it, without thinking. And so often regret follows. I had to spend 20 dollars today correcting a horrific home hairdressing disaster; and even at that a bald spot I created will take 5 weeks to grow out!

• United States
20 Jan 09
No, I will not do that..I will get very shaggy..which I just was until last sUnday - of course now my hair is very short and my ears are freezing....but no..I will not cut my own hair. But I do color my own hair.

• United Kingdom
20 Jan 09
I don't blame you; self-cutting is risky, but then so can self-dyeing be!

• United States
20 Jan 09
There was a time when I wouldn't let another soul come near my hair with scissors. I successfully trimmed my hair by myself. If I messed it up I had only myself to blame. The day I decided to give it up was when my daughter told me that I needed to see a professional stylist and give up my 80's hairdo.

• United Kingdom
20 Jan 09
Oh dear; my brother and me use to laugh at my mother's "Plastic" 70's hairdo! She changed hers too...

• United States
20 Jan 09
I have cut my own hair, but it is thick and wavy and it seems to forgive a multitude of miscuts. Hair grows back, thank goodness.