Favorite Classical Music Standard?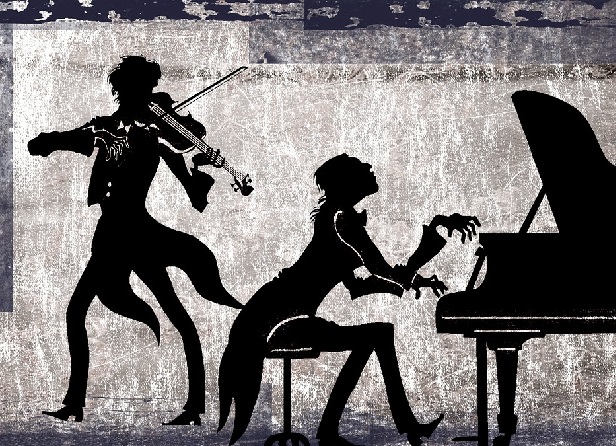 Austin, Texas
September 2, 2015 11:47pm CST
Glad this question was asked. Gave me a chance to search for the musical composition on YouTube and found links to several videos which can be explored later. Most people think Mozart or Beethoven or Bach. My pick? Debussy: Clair de lune Although? This is the "standard" per Europeans or Americans. - Are these composers so well-known in the non-Western countries? - If not, who are the revered classical composers? (tsn)

For me that would be Mozart's Turkish March, which is so energetic. Do you have any favorite classical favorite track?
10 responses

• France
3 Sep 15
I listen a lot of chamber and piano music, and it is a hard choice. If you were asking for a symphony, my preferred is Brahms 4th ; Beethoven op. 18 n° 1 for a string quartet ; for 2 hands piano, Satie Gymnopédie n°1 ; and for 4 hands piano Brahms again with his Hungarian dance n° 5. But it is really a hard choice, and I regret to have to forget Chopin, Mussorgsky and Schumann for the piano. And I forgot opera : it would be without any hesitation Bizet Carmen for me.

• Wheat Ridge, Colorado
3 Sep 15
Sugar Plum Fairy by Tchaikovsky.

• Austin, Texas
3 Sep 15
That one is awesome too!


• San Marcos, Texas
3 Sep 15
I am bad at this since i don't really listen to classical music..but i do know the artists you are talking about here..

• Toccoa, Georgia
3 Sep 15
I appreciate Classical music. I really like Mozart and Beethoven the best.

• Austin, Texas
3 Sep 15
Yep. They rack up more fans than all of the others.


• Philippines
3 Sep 15
I actually don't know those classical musicians really . But i have heard Beethoven's music and i can say that i like them . I am more into contemporary music and the 80's music .


• Austin, Texas
3 Sep 15
@Rosekitty
,
@SIMPLYD
- I watch a lot of cartoons; especially the old ones. Much of the background music is classical.



• San Marcos, Texas
3 Sep 15

• United States
3 Sep 15
@cmoneyspinner
I am thinking that I was introduced to Rachmaninoff in a movie, Somewhere in Time.


• Austin, Texas
3 Sep 15
That's a good one too. Had to learn to play that on the piano when I was a kid. My music teacher liked Chopin. Don't play piano any more. Regret that I stopped. But one of my daughters plays, so that's nice.


•
16 Sep 15
@cmoneyspinner
I, too, played the piano as a kid, not much but took a few lessons for about a year. I gave it up, I think I hit too many notes off key -

It was fun while it lasted.


• United States
5 Sep 15
I think my favorite classical music piece is the "Spring" movement of Vivaldi's The Four Seasons.



• United States
3 Sep 15
I am not well educated in the classic pieces. I think I like Rachmaninoff.