Easter Bunny Sudden Death Poetry Challenge Response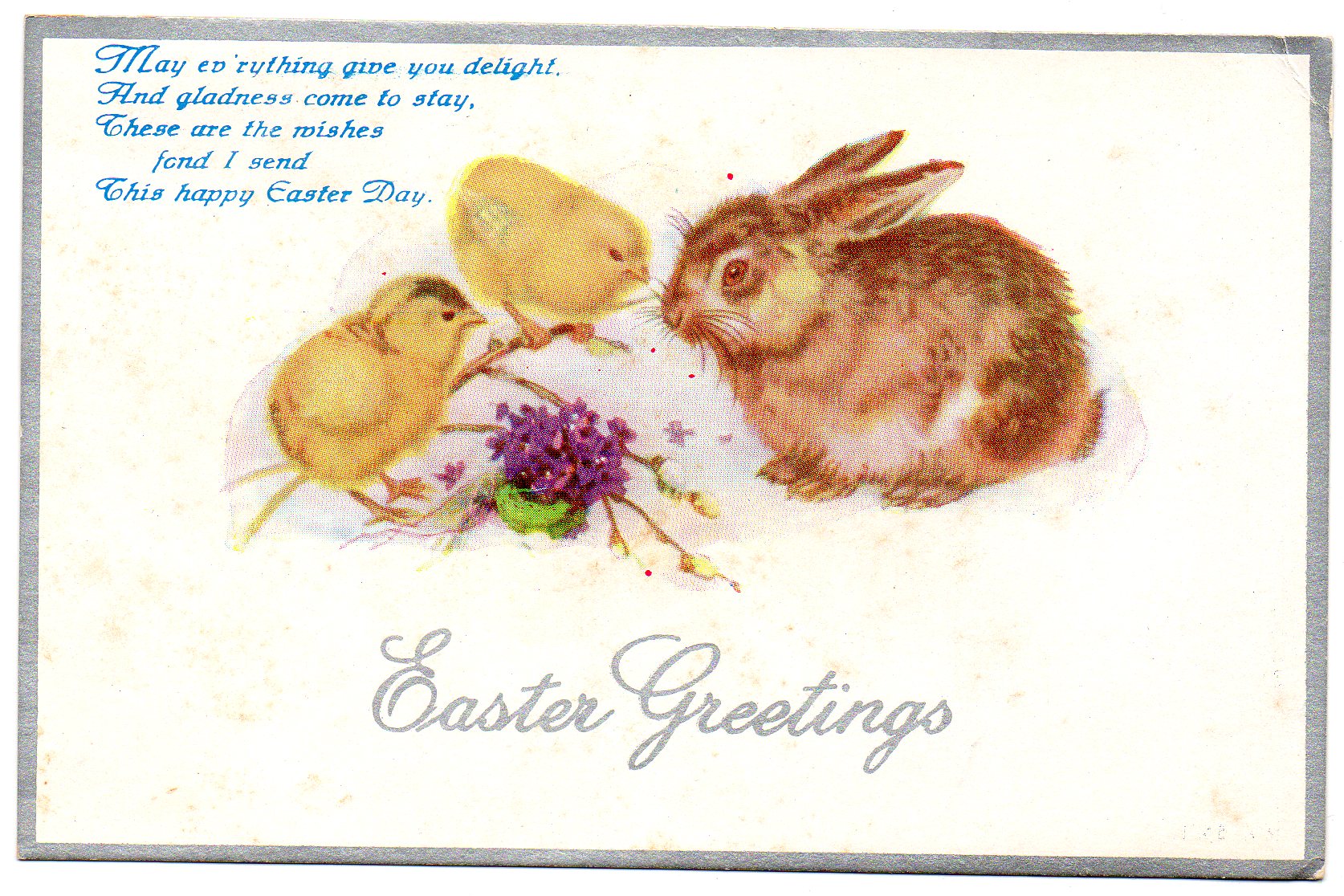 New Zealand
March 20, 2016 11:45pm CST
Sometimes a writing challenge is good for us all. It takes us out of our comfort zone and encourages us to try different ways of writing. So it was for me with @Jessicalynnt 's latest Sudden Death Poetry Challenge. The aim is to write a poem, in less than an hour, using these five words - spring, bunny, egg, basket, grow. So here it is folks, my attempt to complete the task from a New Zealand perspective. The Easter Bunny feels confused down in this southern land, He shakes his head at all the eggs that make the shelves look grand. Autumn really makes it hard to step out with a spring, he's done his dash and wants to rest, too tired for another fling. But northern customs must be held as he watches chocolate piles grow, he can't let all those sweet tooths down, so springs forth with basket in tow. Happy Easter Thanks for the challenge Jessica

Have you had a go at this yet?

Welcome to this weekend's Suddendeath poetry challenge, Ode to Easter. Rules are as follows, write a poem in any style using the five words that I give you...
9 responses



• Manchester, England
22 Mar 16
From cold regions to those warm and sunny I keep reading about this Easter bunny In South Africa, the home of the eland And now it appears in New Zealand So now I am beginning to wonder With these bunnies appearing down under Are these different bunnies you are spotting Or is this Easter bunny globe trotting?

• Centralia, Missouri
21 Mar 16
I rather liked the international flair!!!! lovely piece.



• Bunbury, Australia
21 Mar 16
Well done. I had to go off and have a go at this too. It's good to be taken out of your comfort zone occasionally.


• United States
21 Mar 16
That was so good. I'm not very good at these so I don't do them.

• United States
21 Mar 16

• Luxembourg, Luxembourg
22 Mar 16
Well done.