I Was Cupped!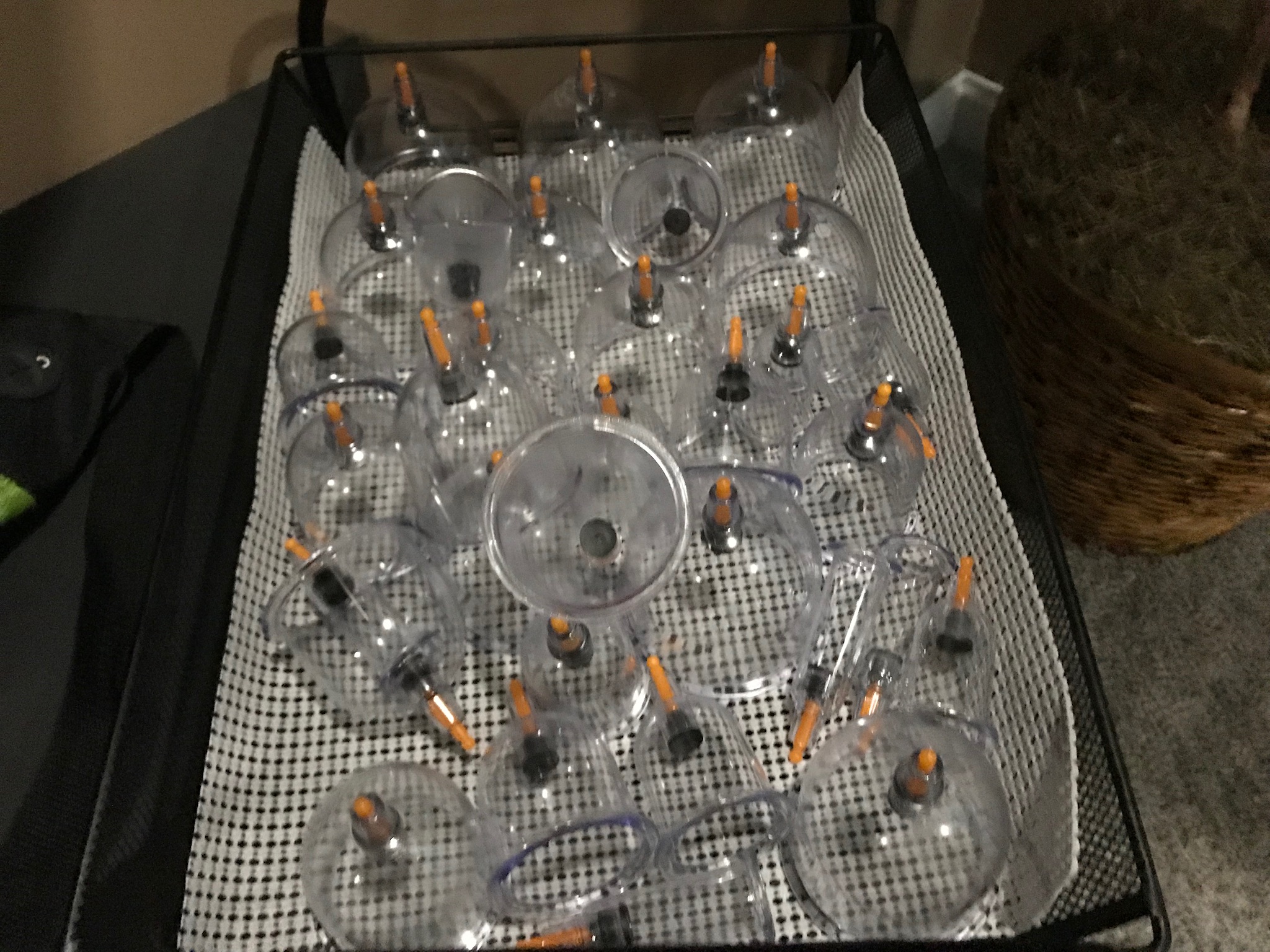 Louisville, Kentucky
September 11, 2019 5:14pm CST
Today I joined the ranks of the athletes and got cupped. Well, not exactly. I don't have 40 or 50 symmetrical bruises all over my body. Cupping is a holistic practice that can be quite helpful when done correctly. Some athletes use it in an "extreme" fashion to improve their performance. Mine was far more therapeutic. I went to get a massage today for my shoulder, and the therapist used cups on my shoulder, bicep, and neck to stimulate blood flow and ease the pain. Did it work? YES. In fact, I was out of pain completely for a couple of hours, which is something I haven't been able to say since discovering the Itis family (Arthur Itis, Burrse Itis, etc.). Yes, I'm sore again. But the relief was amazing...almost instantaneous, and side-effect free. And what I have now isn't anything compared to what I had jolt me out of bed this morning.
7 responses

•
12 Sep
I've heard of the practice and sounds like its effective. Is it insurance covered? Having a bad back myself it is nice to find something which provides relief.

• Louisville, Kentucky
12 Sep
Don't know....I went for a regular massage and my masseur suggested it. Wish my massages were covered! (Most "homeopathic treatments" aren't....can't make a deal with the pharmaceutical company that way.....

)

• Bunbury, Australia
12 Sep
That's marvellous that it helped so much so quickly. How often can you have it done?

• Louisville, Kentucky
12 Sep
I would imagine as often as you can be massaged. That's really what it feels like: a gentle vacuum cleaner giving you a detailed massage at sore trigger points.

• Anniston, Alabama
12 Sep
I should be cupped! I am glad it helped.


• United States
11 Sep
Good evening.That is nice you got some relief from there.

• Daytona Beach, Florida
12 Sep
Glad you got relief and I hope it keeps helping you. I have never heard of this before but then I am not an athlete.