Another fine mess...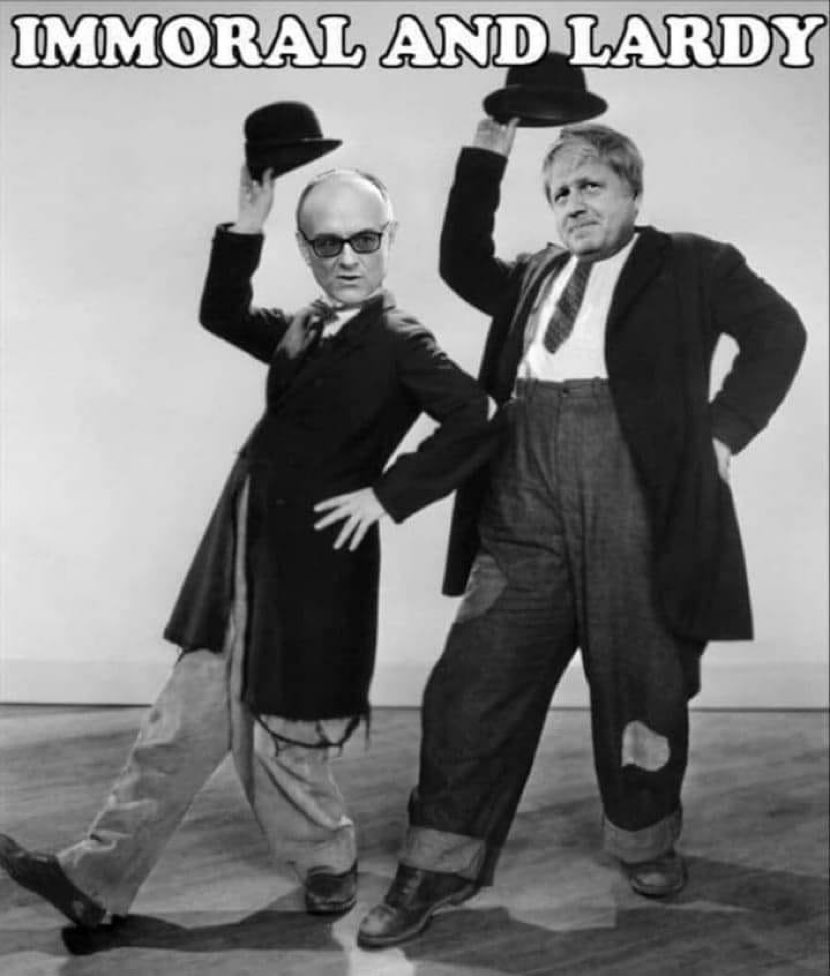 Derry, Northern Ireland
May 27, 2020 4:09am CST
Anyone who watched black-and-white TV will be familiar with the two characters shown here, their infamous catchphrase, and the scrapes they got themselves into (and occasionally, out of too!). Alas, the farce that is politics in Britain, particularly the English part of it, is following the same strategy... Never mind stones and glass houses, the house of cards is beginning to waver a bit!
10 responses

• Ireland
27 May 20
@pgntwo
Fine distinction you make there between English and other UK political bafoonery..

• Rockingham, Australia
27 May 20
Haha, that would be funny if it weren't so true.


• Newcastle Upon Tyne, England
27 May 20
I fear it has become an embarassment and people will think they can now do what they want.

• United States
8 Aug 20
I know who they are but not because I watched them on tv. I've just seen the memes about them online.

• Olney, Illinois
11 Aug 20

• Derry, Northern Ireland
13 Aug 20
@DaddyEvil
Ach, I wouldn't believe all you hear and see on the news these days.



• Germany
27 May 20
I haven`t watched black and white TV but those two characters looks funny. Did they do commedy acts?




• Derry, Northern Ireland
4 Jul 20
Stan Laurel, with the face of Dominic Cummings, who is Boris Johnson's senior political adviser:

The controversial former Vote Leave campaign director is the PM's most senior adviser.

• Karachi, Pakistan
27 May 20