Prepare To Qualify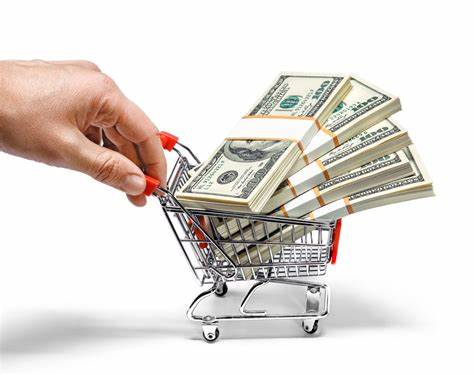 United States
June 10, 2021 6:51pm CST
I have made it official. Porwest is going to spend some dough. As I may have mentioned, we have a planned trip to Cape San Blas in the panhandle of Florida. We got ourselves a five bedroom beachfront house. Total cost? About $9,000. But of course we are sharing it with family and breaking it down by room. So the cost for the wifey and I is just $1,800. We will be there for a week. Our plan is to drive there. It's about a 12 1/2 hour drive. The halfway point is Birmingham, Alabama, so we will stay there for the night. Both on the way down and on the way back home. So, I went for broke and just said screw it. We have had a really good year in the stock market, and things are looking very nice for us financially. So the plan is to take $3,000 for spending. My plan? Just to have a really good, freaking time. And for $4,800 I BETTER have the time of my life. The trip is not until August. But man, am I really looking forward to it. Do you have any summer vacation plans? Do share. Enquiring minds want to know.
9 responses

• United States
11 Jun
I'm glad you're letting go of the purse strings. You and your wife will have a fabulous time. We are still planning on going on a trip; but I don't think we can physically handle the driving to the Keys. Very disappointing.

• United States
14 Jun
@porwest
We're a lot older than you are. We get stiff and painful when we sit for more than an hour. And my husband's driving skills are less than ideal these days. We'd have to drive about 6 hours per day to get there in any reasonable amount of time.

• United States
15 Jun
@LindaOHio
Fair enough. I guess in some ways I take my youth for granted.




• United States
16 Jun
I am teaching virtually for much of the summer--we just went up to Seattle to see our daughter's choral conducting recital for her master's up at I=University of Oregon. Two master's candidates and two doctoral candidates. It was a pleasure to see how her conducting has improved. So much more expressive! And after 15 months of lock down it was great to get away. Enjoy your trip!

• United States
17 Jun
@porwest
Time to recharge your batteries!

• United States
17 Jun

• Midland, Michigan
11 Jun
Not anything like that but our church in Ohio is doing a reunion and we are going to that door the weekend after father's day. The hotel prices will be normal we just have to buy our own food while there We used to eat as a group but the pandemic out a damper on that idea for awhile yet.

• Midland, Michigan
19 Jun
@porwest
we are looking forward to being there even though it's a five hour trip which I'll be driving.

• United States
22 Jun
@MarshaMusselman
I am not sure I am quite ready for the 6 1/2 hours to Birmingham and the 6 1/2 hours from Birmingham to Florida...and back...but we shall see.

• United States
10 Jun
I am green with envy! Y'all enjoy it, remember you can't take it with you. I've never seen a hearse pulling a UHaul trailer.


• United States
12 Jun

• United States
12 Jun
@1creekgirl
Yes. Oh my goodness is right. There have actually been some pretty funny sendoffs I have heard over the years.


• India
11 Jun
That'd great enjoy your vacation. No nothing planned as yet

• Daytona Beach, Florida
11 Jun
We're waiting on word about my mother-in-law's service. But, that's about it. My sister-in-law thinks it will be sometime in July.

• United States
11 Jun
Well, enjoy your trip. I wish you and all the best vacation ever.