Golf? - Yes or No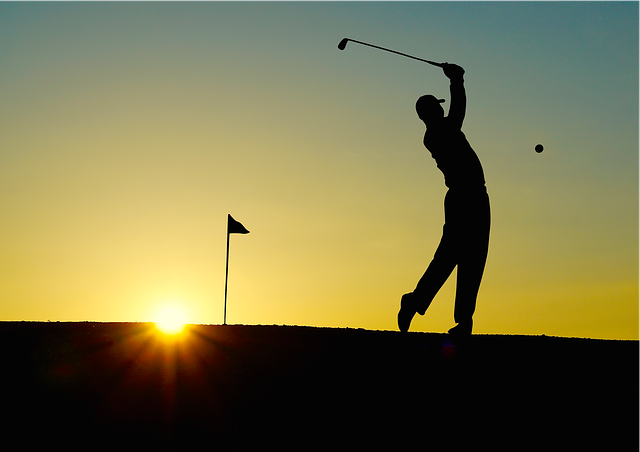 United States
May 11, 2022 7:23am CST
Modern golf originated in Scotland in the 15th century. The first written record is the banning of golf by James II in 1457 -- it was a distraction to learning archery. James IV lifted the ban in 1502. In 1764 the standard 18-hole golf course was created at St Andrews when members modified the course from 22 to 18 holes. The oldest golf course in the world according to Guinness World Records is Musselburgh Links, East Lothian, Scotland, dating back to March 2, 1672. Some historians trace the game back to the game of paganica in Rome in the 1st century B. C. A stuffed leather ball was hit with a bent stick. Others say it was in China between the 8th and 14th centuries. There are several more theories about when and where the game was started. Do you like to watch or play golf? Golf to me is one of the most boring sports. While I respect the skill that goes into playing golf, I cannot sit and watch a match. I'd rather watch the Cleveland Guardians play baseball...and that's not saying much. Photo Credit: Pixabay
10 responses



• Walnut Creek, California
12 May 22
@LindaOHio
I can time those windmills like nobody's business.

• United States
11 May 22
I can't even play mini golf well. I suck at it.


•
13 May 22
I like golf but I don't know how. It's some kind of interesting sports for me. :)


• United States
14 May 22
@Caradenise
Thank you for commenting; and welcome to MyLot.




• United States
11 May 22
Thanks for stopping by and commenting.


• United States
11 May 22
You get bored easily.

As you know, I'm a professional miniature golfer, so I guess you know what my answer to this will be.

• United States
11 May 22
Miniature golf is a whole other animal. I used to like to play it even though I sucked at it. It's MUCH more interesting than golf course golf. How do you feel about watching golf on TV? Can you sit through a match?

• United States
11 May 22
@LindaOHio
— absolutely I can "sit through" a round (and an entire tournament).

• United States
11 May 22



• Walnut Creek, California
12 May 22
@LindaOHio
It's just so silly. People wanting to feel good about themselves--not help anybody.

• United States
11 May 22
They are no longer the Indians. Some nitwit picked the new name as the Guardians. Now they are politically correct. :-( What is getting to you about the PC?


• Israel
11 May 22
@LindaOHio
I am not interested in golf at all. I think minature golf is interesting and enjoyed playing it. I was not a baseball fan either so understand what you are saying.


• Israel
12 May 22
@LindaOHio
Mini golf is just a fun game. I have not played in ages and not sure if I was any good either.

• United States
11 May 22
I don't mind mini golf; but I'm terrible at it.


• Rockingham, Australia
12 May 22
Vince enjoys a social game but it never really appealed to me.

• United States
12 May 22
Me either. I doubt that I could ever hit the ball anyway. I would probably do lousy at the game.

• United States
11 May 22
Golf has never been my thing, but then I do not enjoy most sports. I have tried golf a couple of times and it was a disaster. I remember the first time I went to play a round with some buddies on the navy base golf course. Of course we had to rent balls and clubs. I remember the guy asking how many balls I wanted and I told him a dozen. He was like, "WHAT???" He gave me the dozen balls and I lost them all, and resorted to finding balls that came from the driving range. I have no idea what my score was or how many balls I actually used. lol

• United States
11 May 22
That's hilarious. I never tried to golf on a big course because a. I had no interest and b. I suck at mini golf; and I don't expect to be any better on a huge course.

• Sparta, Tennessee
11 May 22
This is another sport that I just can't get into. It's probably more boring than baseball.

• Edinburgh, Scotland
25 Aug
Our son-in-law is mad keen on golf. Every chance he gets he's off to the golf course. Personally, I think it's a waste of a good walk!