Three months ago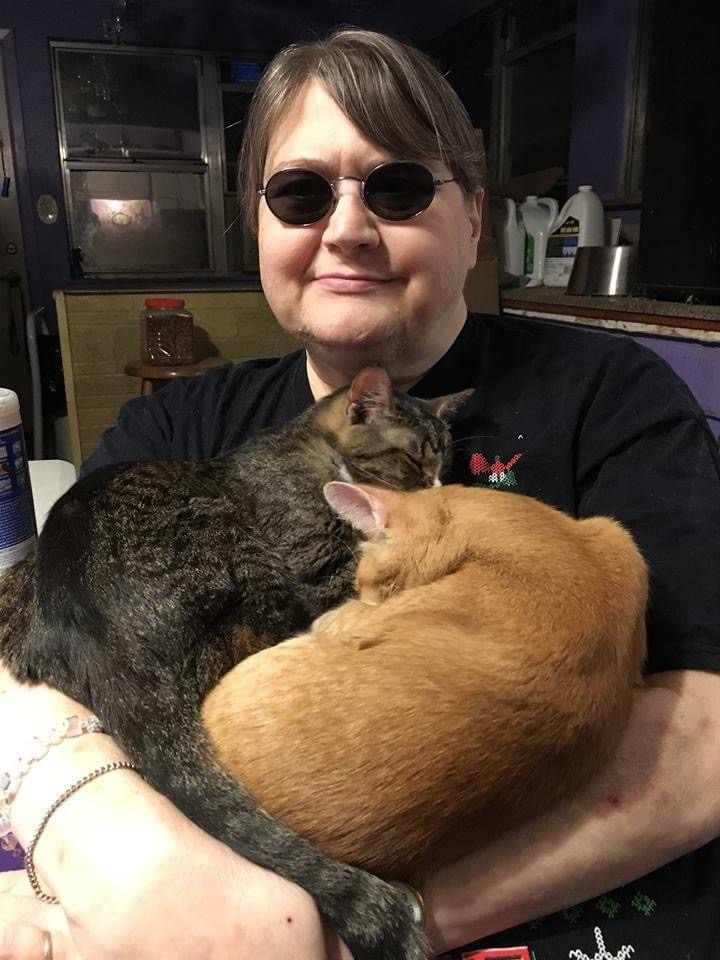 United States
May 12, 2022 9:56pm CST
Three months ago, just before 1 in the afternoon I told Viv that I would be fine and she let go. This has been so hard. Yes, back in 1998 when Elaine died it was hard. This was harder. When Connie - Maggiepie - passed in 2017 it was hard, but it was also a surprise. This was a lot harder. When Mom went the day after Viv's birthday in 2010 it was hard. It was not a surprise, and while I missed her terribly, she had left us well over a year before. And this was very much harder. Oh, and it turned out I lied. I have not been fine. I have been very un-fine. I wish I had been telling the truth. When Viv went into the hospital on November 1st last year she had still been able to sit up for several minutes. By Christmas she could not. Soon she couldn't even sit up at 30º for any time. She was on the maximum dosages of the 4 medications that are normally used to keep a person's blood pressure up. Maybe I'll stop being so bad some day. Well, yeah, I probably will. I was depressed after Elaine's death. But this... this is not depression... this is not even coping... I really need to start doing stuff again, besides the bare minimum that barely keeps the household running... at least we didn't have another bad winter like last year. But there was that ice/snow storm that did prevent me from visiting Viv that one day.
8 responses


• Defuniak Springs, Florida
13 May
Loosing someone you love is never easy, even if you know they aren't suffering anymore.

• Defuniak Springs, Florida
13 May
@ElicBxn
It is a part of life unfortunately. We had a really good friend die of cancer a little over a year ago and it's been hard.

• United States
13 May
@thislittlepennyearns
yeah, that's what killed my friend Elaine and my father, but she was younger than I am. Almost exactly 7 years younger.

• Atlanta, Georgia
14 May
It's terrible to lose your loved ones. My son passed away last year and last September my life companion passed away. I don't even know what normal life is supposed to feel like. Many days I wouldn't go out of my apartment if I didn't force myself out to walk and to the gym. People tell me it gets better but I haven't experienced it yet.

• United States
14 May
I get that. If not going out was a new thing for me, I'd worry, but I wasn't going out a lot before all this. I did eventually recover from losing Elaine in 1998, but it took quite a few years. I suspect this is going to take a while as well.


• United States
14 May
You are such a good caretaker and friend to so many, and I get it about being the one who holds it together and picks up the pieces. Message any of us if you need to. That one storm, that one day, are one of many. You were there for many many visits and days.

• United States
14 May
You are right, of course. And I read to her. I read to her from the book I was reading. I read to her a couple of the stories she wrote. I read to her some stories I wrote... I barely had much of a voice by the time she passed, but I'd've loved to have read more to her.

• Shingle Springs, California
13 May

• St. Catharines, Ontario
13 May
Hugs

hugs

hugs.

• United States
13 May