The Week That Was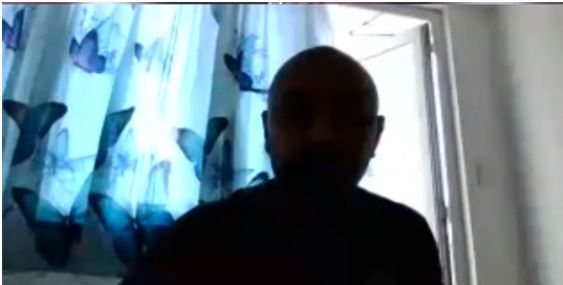 Philippines
May 14, 2022 12:35am CST
So we had our presidential elections last Monday, May 9. I did my civic duty. Was online at 7am (polling precincts opened at 6am) and stayed for three and a half hours so I can cast my vote. Needless to say, I was dismayed with the results. Really can't say that there was no cheating that happened. There were reports of irregularities and some things just don't add up. Anyway, Tuesday, met up with my buddies from my previous work. Wish it was a good reason but we met up because a colleague passed away. Definitely sad about it. Will write a full post about it. Wed, Thursday, and Friday - still can't believe the results of the elections, top to bottom. Won't delve into it but I'm hoping for the best but preparing for the worst. I'm not wishing the country ill. I'm taking cue from the candidate that I support - will continue to do what I can to help myself and help others. Saturday today here in Manila and I brought some tuna spread , two loaves of bread, and two bottles of soda for the team. The others brought some rice and chicken. This is our weekly 'feeding program' as we like to call it.

How's everyone's week so far?
9 responses

• United States
14 May
I'm sorry the elections didn't turn out like you'd hoped. (I read about people selling their votes. That's really sad. But water under the bridge now.) When bad things happen, the best we can do is help ourselves and those around us. Eventually, things will work out. I see you caught a picture of an alien... If you catch him, you could probably make a lot of money by selling him.



Still having problems with my blood pressure. I have an appointment on the 25th with my doctor to see what she wants to do again. (I'm sure everything is fine... just need a little "fine tuning".)

• Redlands, California
14 May
@DaddyEvil
Stop reading my posts and doctor be like its a miracle.


• Redlands, California
14 May
@DaddyEvil
Oh you mean drops, well thats good means I did not raise a thing. Read my posts then and you will be normal haha. For real sounds like a food thing maybe like if I do not eat right I can feel my body get all weird. I hope doctor can find what issue is and get you back on right track.

• United States
14 May
@crossbones27

I have to take meds because my blood pressure is too high without them. Sometimes I'll be reading or cooking and get dizzy. I check my blood pressure and it's dropped way too low. The doctor has adjusted my meds a couple of times. Have to wait and see what she wants to try next.



• Philippines
16 May
Yeah and the justify it by saying they still voted for the candidate that they want to. Doesn't make sense at all.

• Switzerland
16 May
@allen0187
SURE! Now they say that they were not bribed, they voted for the candidate they liked. Do you believe it's true?

• Philippines
16 May
@LadyDuck
no idea and I do not what to bother myself with that. It is between them and their conscience.


• Boise, Idaho
14 May
You have a good attitude. Helping your own little corner of the world is all you can do. My week went well. Glad it is the weekend.

• Philippines
14 May
Thanks for the inspiring words. I help who I can (including myself) with what I have. Plus one on being glad that it is a weekend.

• Boise, Idaho
15 May


• Philippines
16 May
The food was great as we shared it here at work. I made the tuna spread and bought the bread and cola. The rest brought some chicken, rice, spring rolls, and noodles.

• United States
17 May


• Redlands, California
14 May
3 and a half hours. You have Republicans in your country too? lol. We just mail ours and Republicans here trying to outlaw it. I have heard your country back on dictator path, not for me to say but have world watching all these countries choose a dictator. Cool you guys do your thing regardless. All you can do really do.

• United States
14 May
Pretty and I have mailed our ballots the last several elections. Not sure what we'll do if they change that. (I did get a notice in the mail that I need to register again since I switched from my PO Box address to my physical address.

)

• Philippines
14 May
@crossbones27
dictator path is one way to call it. Philippine elections is too rigged to even consider mailing in votes.

• Redlands, California
14 May
@allen0187
Damn, my bad homie, nice to hear some brutal honesty and thanks for educating me.


• Philippines
17 May
Not happy with the results of the election too. Last week has two big days the election day and our church's family day

• Philippines
17 May
People are still not giving up and trying to prevent the son of the dictator from being president.

• Philippines
17 May
@allen0187
I already give up my hope. Let us see what will happen next to our country

• Philippines
17 May
@averygirl72
I mentioned that if need be, we will take the fight in the streets. We did it before and we can do it again.


• Ft. Lauderdale, Florida
15 May
As long as I wake up in the morning (not too early!) my week goes great!



• Philippines
16 May
That's for sure! We should be thankful for all our blessings!

• Philippines
21h
I knew he was going to win. But I still voted for the other candidate. Couldn't sleep either with regards to the result.

• United States
17 May
Sorry for your loss. Last week was bad, but this week has been good so far.