A Feather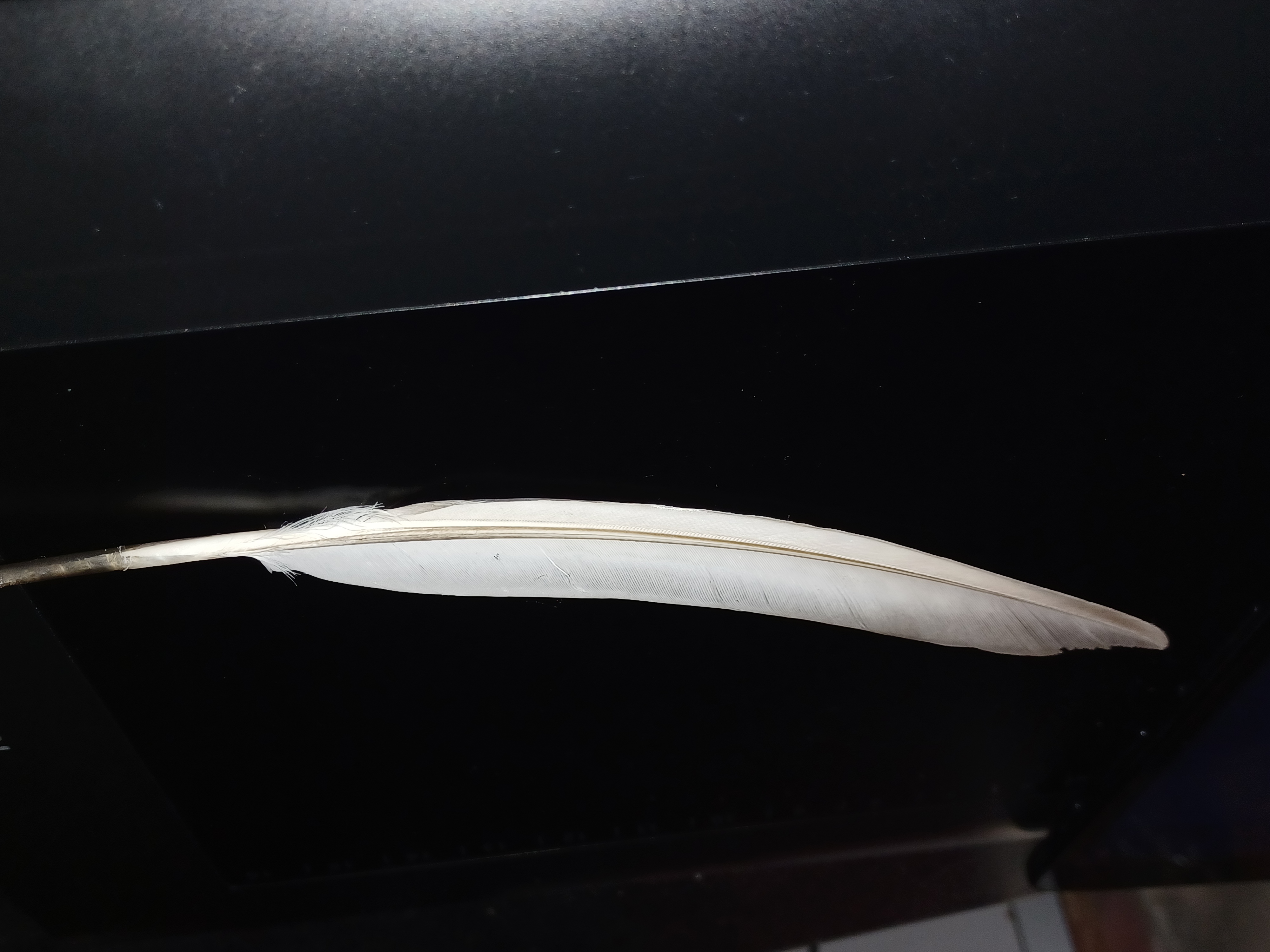 Peoria, Arizona
June 29, 2022 4:48pm CST
Sometimes you just have those days where you don't even know you are in a bad mood until you realize that everyone is kind just saying things that irk you. That is me, that is today. I woke up feeling fine, but then I was talking to some people and...oof I noticed I was getting angry and I just needed to stop. So I told my mom what was going on, what these people were doing to irk me, and of course she listened. Then I come back out to the kitchen to get some water and my mom says to me, "I got you a surprise" I look down on the kitchen table, and it was a pigeon feather. (if you don't know, I really love pigeons, I get very excited when I see them) I thought that was the sweetest thing and it is such a pretty-looking feather too! Look at that! It is such a small little gesture, but it means so much. And the fact that she just so happened to find a feather on the ground that was just perfect. It is the little things that make life feel a lot better and being angry is just a waste of time.
8 responses



• Switzerland
7 Jul
@DesirousDreamer
Oh my goodness, I am sure you are never a disturbance.


• Peoria, Arizona
7 Jul
I try not to project my anger all that much, but sometimes, oof I cannot hide and just need to go back to bed or distract myself because I do not become a disturbance haha


• Peoria, Arizona
7 Jul
They really do, perhaps they just have fun with it. Such a waste of time haha

•
10 Jul
@DesirousDreamer
I know right! I rather ignore and entertain something else


• Boise, Idaho
29 Jun
How nice! Moms are like that.

• Peoria, Arizona
7 Jul
My mamma always knows what will cheer me up, it is magical

• Boise, Idaho
8 Jul

• Daytona Beach, Florida
30 Jun
It's okay to have a bad every now and then, it makes the small gestures meaningful.


• Rockingham, Australia
30 Jun
That was so nice of your Mum to give you the feather.


• Peoria, Arizona
7 Jul
Such a simple little thing and yet it meant so much!


• Daytona Beach, Florida
30 Jun
Always the little things mean a lot.


• Peoria, Arizona
7 Jul
My mamma knows how to make my smile, that is for sure haha