Can We Talk?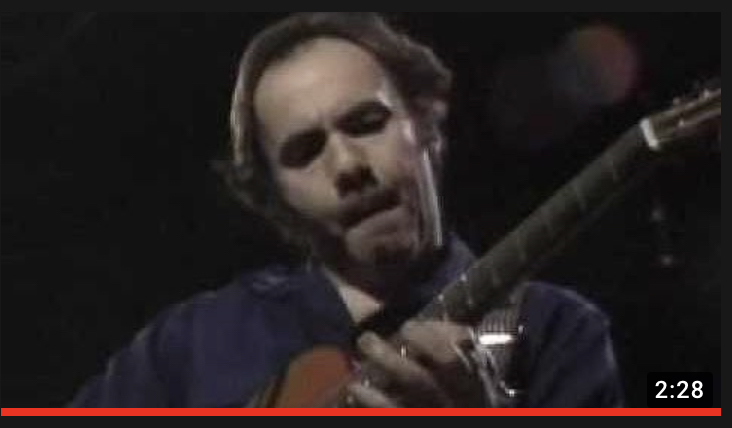 United States
August 20, 2022 11:22am CST
Joan Rivers was a favorite of mine. She had that great catchphrase: "can we talk?" It was usually right before she'd lay into people, either real (Elizabeth Taylor ["I love to take Liz to McDonald's to watch the [billions sold] numbers change"]) or imagined (her "tramp" friend Heidi Abromowitz ["she has landing lights on her stomach"]). So let's talk. Well, it's a countdown. I originally wrote this for @DocAndersen but he's off writing books and taking care of TLC (The Labrador Collective). But it's written, so why not? Talk away about these songs with "talk" in the title! The quintessential song "for language laboratories":

Your browser isn't supported anymore. Update it to get the best YouTube experience and our latest features. Learn moreRemind me later
9 responses

• United States
20 Aug
I never did care for Joan Rivers' comedy, but then I really don't like "make fun of" comedy, now even nowadays. However, I did really enjoy the YouTube video you linked to. I had never heard of Steve Goodman before. He was really a great showman and musical comedian!


• United States
21 Aug
@58lordstreet
— country singer Bill Anderson told me that if Homer and Jethro didn't like you they didn't talk about you, so anybody they picked on was okay with it. And, truthfully, can you name me one person Don Rickles DIDN'T pick on?

• United States
20 Aug
Steve is best remembered for the Chicago Cubs' victory song "Go Cubs Go," and for writing the classic song "City of New Orleans."

•
21 Aug
I think people actually liked to be the butt of the jokes (most anyway) it meant they were important enough to have jokes about them


• Wheat Ridge, Colorado
20 Aug
Joan a very hilarious woman.

He was very skilled and entertaining as heck was Steve


• United States
20 Aug
I watched a couple of clips of her while here, sitting in a restaurant, and I'm doubled over my food, laughing at her. Steve was a remarkable guitarist.

• Wheat Ridge, Colorado
20 Aug
@FourWalls
Yes she was so unique was Joan. Brash but best. Yes he certainly could tell a tale with it.

•
22 Aug
@FourWalls
there was an audience with Joan rivers - a uk special
• El Paso, Texas
20 Aug

That's hilarious. I has a forward talkin impairment ....... ohhhhhh wellllllll

• Rockingham, Australia
21 Aug


Landing lights on her stomach!! Oh my goodness!!



• United States
21 Aug
Oh, she had a million "tramp" jokes….."skid marks on her knees," "she gets pregnancy test kits by the six-pack," etc.


• United States
21 Aug
I remember Joan Rivers well and her daughter, Melissa.

• United States
21 Aug
She was a groundbreaking comedian that's for sure!

•
21 Aug
yeah she was great - I even watched fashion police because she was on it even though i have no interest in fashion

• United States
21 Aug
She could make a menu funny. She had that incredible, rare talent.

• St. Catharines, Ontario
20 Aug
Well, that was interesting, or should I have said: gnitseretni saw taht.

• United States
20 Aug
Yeah, Steve definitely had a sense of humor. One of those lines is a "backwards" tribute to Homer and Jethro (the backwards version of "her teeth were like the stars because they come out every night").

• United States
20 Aug
I was a big fan of Joan Rivers too. I miss
@DocAndesen
Looking forward to your next list

• United States
20 Aug
I miss him, too, but I get to see his domineering puppies on You Tube.


• Edinburgh, Scotland
20 Aug
Landing lights on her stomach? I know a woman who had skid marks on her pants!

• United States
20 Aug
Joan had a lot of jokes about loose women (personified by Heidi)…."her towels say 'his and herpes'," "she dated every baseball team At the same time," etc.