A bunch of cables and an angry wife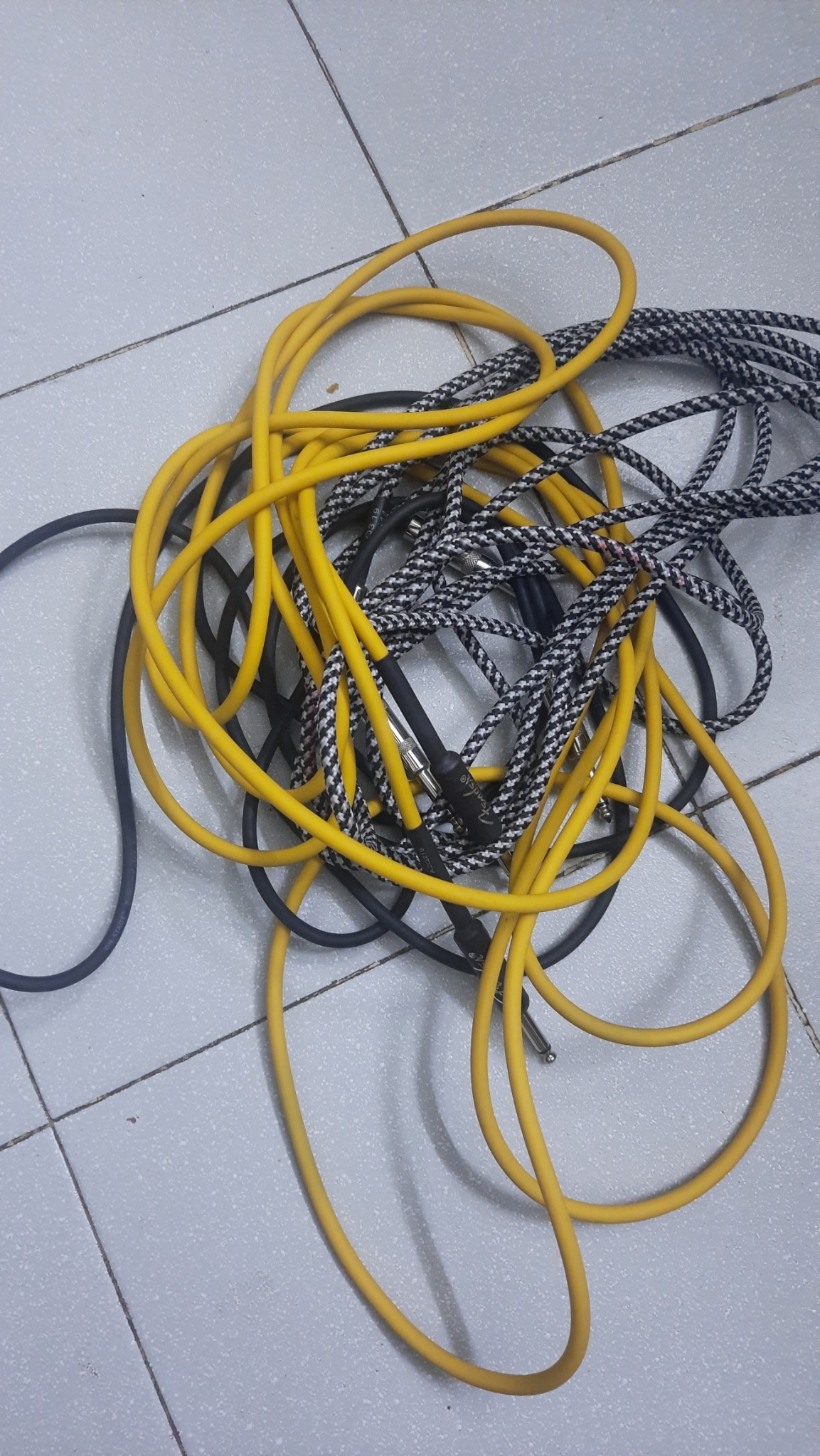 India
November 14, 2022 7:31pm CST
But that's life! I do some of the audio and tech stuff at church and occasionally buy cables or have to coordinate the process of getting them to church along with some gizmos and gadgets. This week, a friend donated a few guitar cables to church and I have to keep them at home till Sunday. Guess who's not happy? My wife. She calls me the cable guy! But I can assure you all that she loves me and the cables actually make that bond stronger.
9 responses

• United States
15 Nov
Oh, man! When your wife isn't happy, you won't be allowed to be happy, either! Good luck! (There's a reason I got divorced twice! I MUCH prefer being single!)

• United States
15 Nov
@pitstop
Most of the time I was married was alright... But there were some things I wasn't willing to overlook. I'm happy for you if you enjoy being married.

Some people like it and others don't.


• India
15 Nov
Since you say there is love between you and the cables make it stronger better get some more (lol)

• India
16 Nov
@Daviann
Where to draw the line is an art



• India
15 Nov
I recently got something removed from the house that was occupying space since many months. No wonder I was getting complaints from my wife, all these months!! Sometimes even when having a refreshing cup of Tea. So well, perhaps all married folks have a similar situation at times!!


• Rockingham, Australia
15 Nov
We have a linen press but nearly half of it is taken with photographic gear so I know where your wife is coming from.


• Rockingham, Australia
16 Nov
@pitstop
Sometimes I hide things so he can't find them!! (That's a joke.)




• United States
15 Nov
The cables shouldn't upset her if they aren't in the way!

• Indonesia
15 Nov
cable as an amplifier of love and household spices..



• Indonesia
15 Nov
Maybe your wife doesn't like cables. Messy cable tangled