Stranger Things is not Just the Title of a TV Show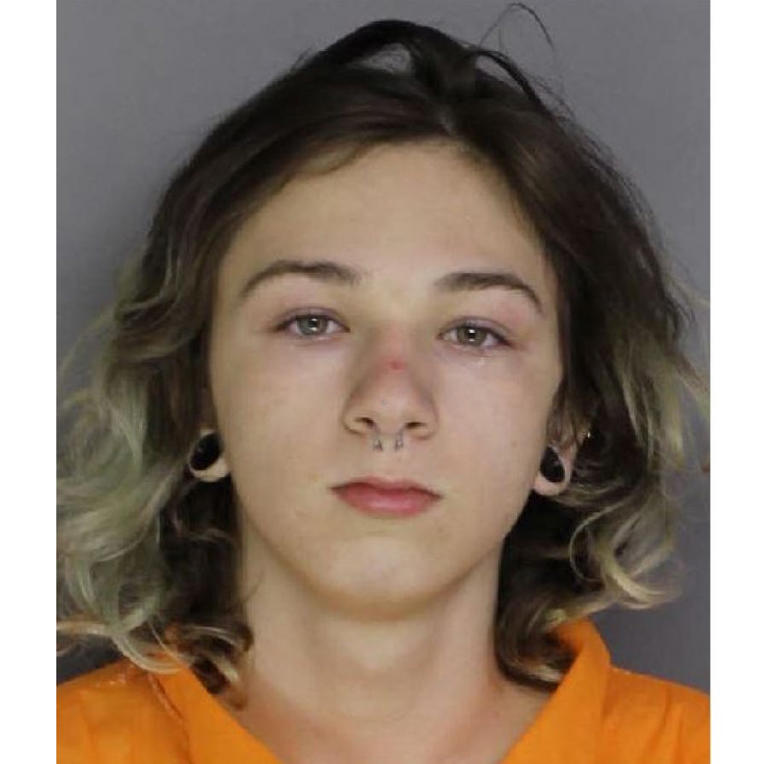 United States
November 28, 2022 9:44am CST
Of course we hear stories like this all the time—with varying details of course. Tragedies. Kids in trouble. Kids killing each other, and what I think is just plain weird stuff. Take the case of 16-year old Joshua Cooper who killed a 13-year old girl and then posted the killing on Instagram while asking for help to dispose of the body. Not much has been released about the motive yet. But it just strikes me as strange and troubling, especially the picture of the boy released by the police. It seems the real tragedy here is a lack of parenting, which is equally troubling to me, and something becoming more and more true of our society at large today. What are we teaching in schools? Hatred. Division. Gender identity stuff. Promoting racism and gay lifestyles. I think it is damaging the social order. Not only of our kids now, but the kids that were introduced to some of this stuff earlier who are now parents. In name only, by the way. And I think we are ignoring it and sadly missing the point. Because this Joshua kid is 16. He has ear gauges and a nose piercing. Where is the guidance? Where is the word no? And now a 13-year old girl is dead, and a 16-year old's life is forever destroyed. The trend of allowing teens (or kids in general) to express themselves is one thing. But I fear we are getting to a point in time when we are no longer parenting but allowing kids to make judgements they are not equipped to make. About all sorts of things. No longer are parents the strict enforcers of principles and teachers to guide the journey along the right path. They are simply people trying to understand how Jonny feels, and guide him along paths that may not be the best one—completely lacking the understanding that Jonny does not have the capacity to provide his own guidance. Common sense has been long on the path of destruction. We used to frown upon the lack of it. Now we seem to be nodding our heads and blaming other things and other people for all of the problems society is riddled with now as a result.
6 responses

• United States
28 Nov
There has been like no information released about this kid, his life, or a motive. Shame on you for randomly blaming this on stuff that you think is being taught in schools. If you want to bash teachers then go for it. You have so much current experience with what actually happens in schools.

But to try to connect a murder to gender identity things (or whatever) that you believe are being taught is just plain wrong.


• United States
28 Nov
@porwest
When I looked at that picture I thought it was a teenage boy. There is absolutely NOTHING about that picture that would make me assume it was a female or a transgender student. Teenage boys have long hair. They dye it too. The piercings and gauges are not out of the ordinary. The kid also very clearly has an Adam's apple. Could the kid be exploring his gender? Maybe. But there isn't anything in that picture that would give me that impression. I don't live in your area of the country. I don't know what a typical teen looks like where you live. You don't live in mine. You also do not spend every day with teenagers. The kid looks like a typical teen.

• United States
28 Nov
@NJChicaa
Are you insane? Do you think I live on Mars or something? Look, it may be nothing. I said that. But your lack of concern and lack of interest in asking questions while at the same time advocating for "all of the above" is part of the problem for which I think we will have grave consequences for in the not so distant future.

• United States
28 Nov
@porwest
I didn't say I wasn't interested or concerned. I would like to know what led to this. As I said this morning--there is no information out there (this picture included) that would have me questioning the student's gender identity at this point. It seems a strange thing to immediately think of.


• Staten Island, New York
28 Nov
So the picture in your discussion is a boy? I thought it was a female. I have not heard of this. This is terrible. Never know what would possess a teenage person to kill another. Could be many things really. It wouldn't be surprising though if what's taught in schools these days has something to do with it.


• Staten Island, New York
28 Nov
@porwest
Could be a transitioning person but don't want to speculate. I am sure there are cases where a child or teen starts questioning their identity because of what they were told or taught or what they heard.

• United States
28 Nov
Well, that is also a detail I am glad you caught. I purposely left it out of the discussion, but the thought did cross my mind. Is Joshua a boy or a girl? Or is Joshua transitioning? Wanting to transition? Or is it just coincidence? It looks like a girl to me, although I can discern (although faintly) an Adam's apple—but it is not clear, and Joshua seems quite "girlish" to me in this picture. But the appearance is definitely what lead me to bring up the schools along with some of the other thoughts I had in general about what we are teaching kids and what kind of garbage we are filling their heads with, damaging minds and confusing the hell out of them and everyone else around them. But I use all of this to illustrate another thing—IF it turns out that there is a transgender element to this story, you can bet the media will probably leave it out.


• Gainesville, Florida
29 Nov
I thought that was a girl in the photo. Is that Joshua, or the girl he killed? All I know is that when I see nose piercings like the one in the photo, I just want to grab a 9-volt battery and stick it up to their nose and give them a little shock to knock them back to reality.


• Gainesville, Florida
7 Dec
@porwest
I swear I really want to start carrying around a 9-volt battery with me just to shock people who have those nose rings. It would be freaking hilarious.

• United States
9 Dec
@moffittjc
And a camera. Because I would want to see this too.

• United States
6 Dec
It does present "questions." Okay. So he's a boy. Or is he? Or is it really a boy who wants to be a girl? I hate to be "that guy," but I just want to believe that there is a lot more to this story than we are being told and perhaps than we WILL be told. Are hormone injections involved? Or is it just an "slow developing 16-year old boy?" I knew a few like this. So, maybe it is nothing. But what if it isn't? In any event, the entire story is tragic to me. As for your suggestion on what to do about the nose-piercings...hilarious. YES! lol


• United States
29 Nov
I only read the headline of this news story. At first, I thought he was a she. But yeah it is sad.

• United States
29 Nov
I don't agree with 100% of everything you said; but I do agree that something is lacking in the home; and parents are not paying enough attention to their kids to catch the warning signs that something's just not right.

• United States
29 Nov
The bottom line is that this is a very troubled boy who has taken the life of an innocent—so far as we know—13-year old girl and at some point we need to better understand what is happening to our kids and to be honest about the causes and effects of everything we do, both at home and in the schools. Something is wrong.


• United States
28 Nov
Just when you think it can't get any worse, this happens. Parents want to be their child's friend. Society is degrading with their opinions. Teachers are certainly not helping in most schools. Teaching this nonsense to brainwash the children (most teachers and most schools). They are not their friend. Nobody has the child in their best interest it seems. As I say often, I don't have children. I would give my life to have Dustin back of course. If he were here, he would definitely not be in public schools. I worry for the future of the small children growing up in the society as it is today.