There goes another Canadian icon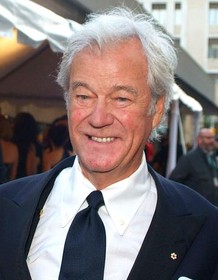 St. Catharines, Ontario
February 26, 2023 12:06pm CST
Gordon Edward Pinsent has died at the age of 92. This Canadian actor, writer, director, painter, and singer is known for his roles in numerous productions, including Away from Her, The Rowdyman, John and the Missus, A Gift to Last, Due South, The Red Green Show and Quentin Durgens, M.P. He had more than 150 TV and movie acting credits to his name as well as appearing at the Stratford Festival.
9 responses

• Chile
26 Feb
He had a long life. May he rest in peace.
• El Paso, Texas
26 Feb
I don't know if I've ever seen him on anything but maybe I did when he was much younger.
• El Paso, Texas
27 Feb
What a cutie, I probably have but there are so many cute actors from the past.

• Canada
27 Feb
A great Canadian actor. I don't think he was that well-known outside of Canada but here I think he made an appearance on everything at least once. He will be missed.

• St. Catharines, Ontario
27 Feb
Finally, someone who admits they know of him. He will be missed.

• Rockingham, Australia
27 Feb
At least he lived to a good old age. We'll be seeing The Devil Wears Prada tomorrow wo we're looking forward to that.


• Boise, Idaho
26 Feb
I have enjoyed The Red Green Show on PBS for years. Don't recall any of the other titles.

• Roseburg, Oregon
26 Feb
I know he will be missed.

• Lake Charles, Louisiana
26 Feb
I am sorry to learn that a Canadian icon that you admired has passed away.