What's for din? 3.20.23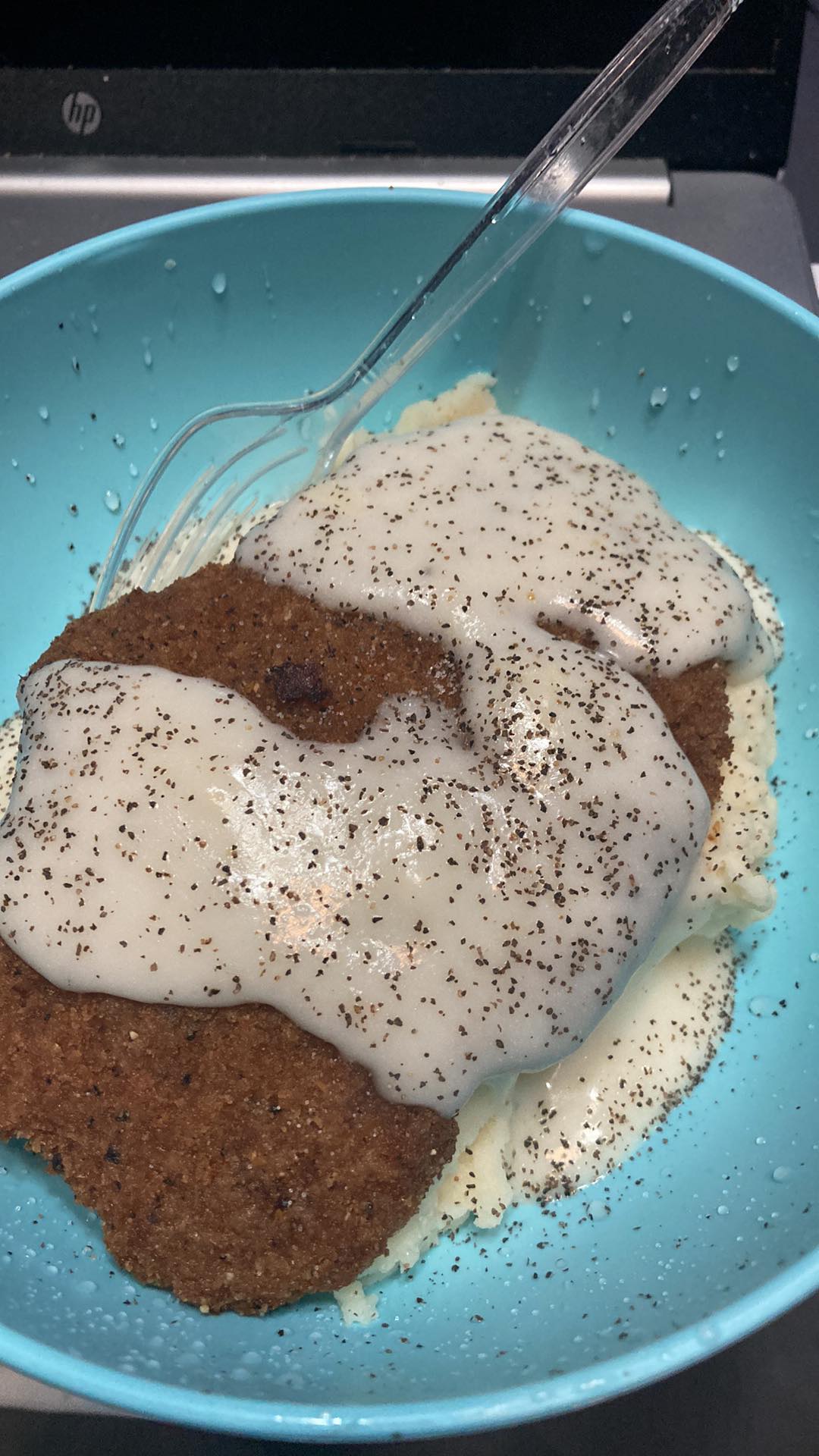 Defuniak Springs, Florida
March 20, 2023 6:59pm CST
Hey myLotters! I hope everyone had a good Monday. Ours was pretty good. I can't complain. Anyway, I figured if nothing else got posted by me today, I would at least share what I made for dinner tonight. She child finally came home from her friend's house about an hour ago. She showered as soon as she got home, and I made dinner while she did. Tonight I made country-fried steak, garlic parmesan mashed potatoes, and "white" gravy. So that's what we had here. What went on the table at your house?
7 responses

• Centralia, Washington
21 Mar
I have leftover tofu and black beans so I'm combining them with brocolli and onion in a stir fry. Soy sauce and garlic powder will help it to be tasty.

• Defuniak Springs, Florida
21 Mar
There used to be a place in Portland that did tofu yakisoba which was amazing and I have never found it that was that good again.

• Rockingham, Australia
21 Mar
Your white gravy looks interesting. Are they carraway seeds in it?

• San Jose, California
21 Mar
I made chicken enchilada casserole. It's like chicken enchiladas, except that I layer everything (like a lasagna) instead of rolling up the enchiladas.

• United States
21 Mar
Ooh. That looks good. Is that the one from Great Value? I have thought about getting those more than once. I love country fried steak. For dinner we were going to make taco salad bowls, but we were a bit busy so I just threw in some On-Cor chicken parmigiana and made some stuffing and buttered peas on the side. I didn't much feel like cooking.

• Roseburg, Oregon
21 Mar
I am going to find left overs in the fridge. Your meal looks really good.