Top Ten 1973 Songs: He Went to Paris (#7)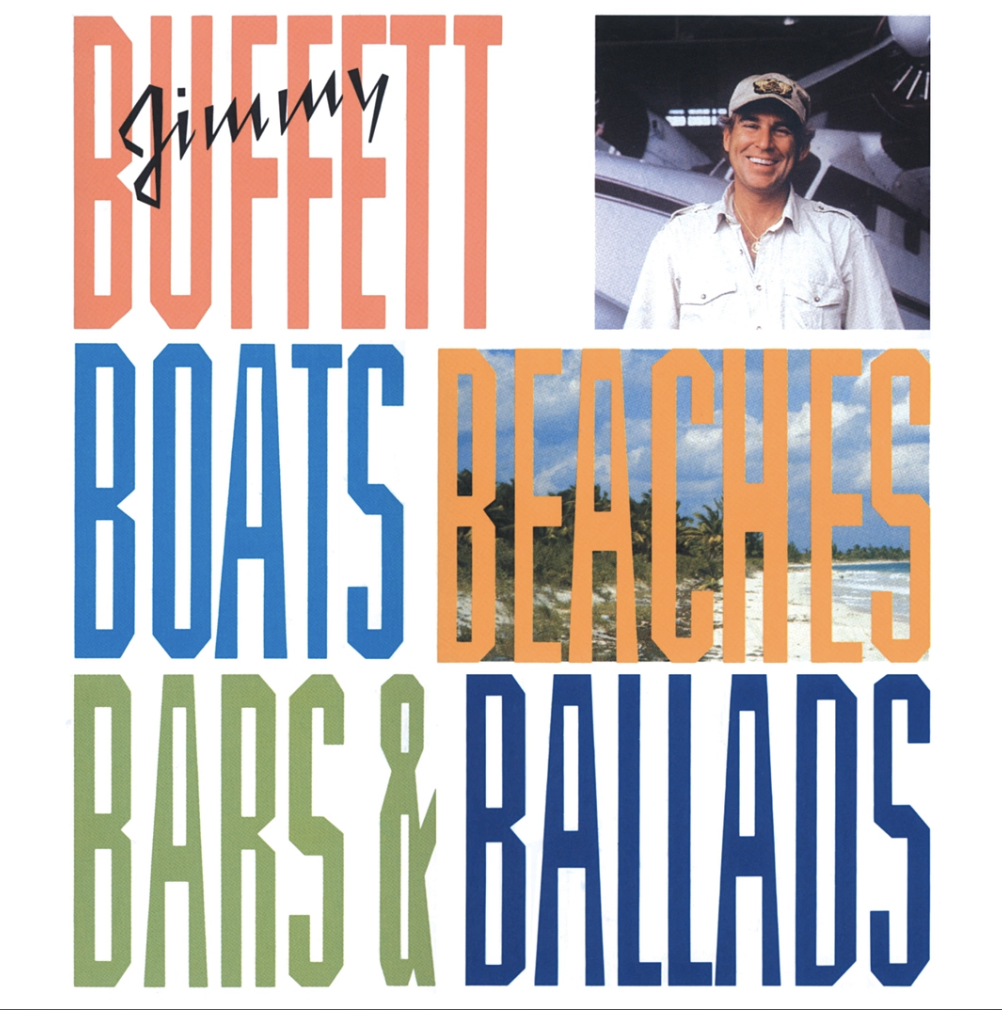 United States
May 25, 2023 10:45am CST
That loud noise you heard was someone in New Jersey screaming "YESSS!"

Nah, this song isn't included for her benefit, but it is for everyone's. With the loss of Tina Turner yesterday, this countdown's purpose of showing how timeless these songs are became magnified. So here's another timeless great from 1973.
#7: He Went to Paris - Jimmy Buffett
Every time I bring Buffett up I mention that I'm more a fan of his ballads than the let's get drunk and have a cheeseburger at 5 o'clock somewhere stuff. And this is one of Buffett's most loved and enduring ballads. On
You Had to Be There
he said it was his personal favorite. The "he" in the title is an embellishment of Eddie Balchowsky, a man Buffett knew in Chicago when Buffett was hanging out with John Prine and Steve Goodman (you can see them all on the cover of Goodman's
Somebody Else's Troubles
album). Balchowsky was a Spanish Civil War veteran who played the piano despite losing an arm during the war. Buffett used the general inspiration and an author's license and created one of his greatest songs. Buffett's been having some medical problems lately (last weekend he ended up in the hospital in Boston for an "issue that needed immediate attention," forcing him to cancel a concert), so it's a stark reminder that this song has been around for half a century. And, like this song's closing line, I've had a good life all the way, too.
He Went to Paris
Written by Jimmy Buffett Recorded by Jimmy Buffett From
A White Sport Coat and a Pink Crustacean,
1973 Left England without a sound:

Your browser isn't supported anymore. Update it to get the best YouTube experience and our latest features. Learn moreRemind me later
8 responses

• Olney, Illinois
25 May
Nope, never heard it. Is it as good as Steely Dan or Rush?


• United States
25 May
Oh, I could see Buffett belting out "Deacon Blues" or "New World Man."


• Wheat Ridge, Colorado
25 May
Cool but the only song I liked by him was one. Margaritaville..

• United States
25 May
I'm so over that song that the only way I'd ever go see him in concert again is if he promised he WASN'T going to do that one, "Why Don't We Get Drunk," "Cheeseburger in Paradise," and "It's Five O'Clock Somewhere." But…to be fair, he plays for the masses, not for me. But if I won the lottery he'd be playing in my back yard and NOT playing those songs!

• Wheat Ridge, Colorado
25 May
@FourWalls

Oh yes they are played too much I get it. But I just dont listen.


• United States
25 May
@FourWalls
I used to see JB a couple of times a year but after like the 15th show I was bored of basically the same set list yet again. The last time I saw him was in 2010 I think. I remember being thrilled that he included "King of Somewhere Hot"


• United States
25 May
He played in my town once but I was in another state at the time

• United States
25 May
I've seen him five times, and all of them were relatively local shows (the furthest I went was from Jacksonville to Gainesville, where he was opening for the Eagles in 1980). Got to meet him twice, too!

• United States
25 May
@FourWalls
The eagles is another good band that will have songs go on forever

• United States
25 May
I have never been a Jimmy Buffett fan, please don't slap me too hard. However, I do like this song by him.


• United States
25 May
I don't slap….unless you don't like Hank Williams.






• United States
25 May
@FourWalls
Oh good, I am safe then. I do like Hank




• United States
25 May
Says who?

Every now and then I make it worth your while, don't I.


Can you believe it's 50 now? Older than you, kiddo!!!!




• United States
25 May

• United States
26 May
I don't know this one; and I'm not a Buffet fan. Sorry!

• United States
26 May
Why, I never!!!!!!!


Let's try again today.

• Daytona Beach, Florida
25 May
Of course, I know Jimmy Buffet he got me to dance while drinking Margaritas just never knew he went to Paris, Is the album A white sports coal and a pink Crustacean a take on a white sport coat and a pink carnation?

• United States
26 May
Yes, it was a send-up of the Marty Robbins song.

• Rockingham, Australia
26 May
A great ballad and another one I didn't know.


• United States
26 May
Buffett can write great ballads.