Happy Veteran's Day to All Who Served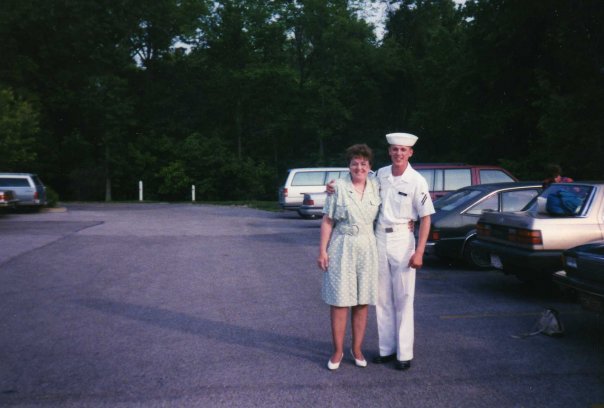 United States
November 11, 2023 9:01am CST
I know I have mentioned it before, but it's Veterans' Day of course, so I will mention it again. I served for four years in the U.S. Navy aboard the USS Enterprise (CVN-65) and am proud to have had the honor to serve. There are some days I regret getting out. I could have retired in 2012. But then, I may not have met my wife. Maybe fate would have brought us together anyway. Who knows? I have a long list of veterans in my family as well. My grandfather did a short stint in the U.S. Army. My father is a retired Chief Petty Officer after 23 years of service. My sister served 10 years in the U.S. Air Force. My Uncle Dennis was in the U.S. Marine Corp. My father's dad was a U.S. Merchant Marine. It is a day to honor all who have served in the U.S. armed forces. Happy Veteran's Day to all our members who served, and those who they know and love who served. What's your story? ***Photo is of me and my mom when I came home for a visit after boot camp.***
6 responses

• United States
11 Nov
As you may know I am a proud Air Force Brat.

Thanks for your service.





• United States
11 Nov
Yes all the men in my family.


• United States
12 Nov
Thank you for your service. It would have been nice if you could have retired from the service. I thought about going into the Navy. I probably wouldn't have married my husband though. That's quite a picture! Hope you are enjoying your weekend.


• United States
14 Nov
@porwest
We might not have been as comfortable as we are now. Lots of guys want families too...I didn't. I just lucked into someone that didn't care about kids one way or the other.

• United States
14 Nov
@LindaOHio
Kids or no kids, it doesn't determine wealth nor the opportunity to achieve it. I started my "investment career" while I was in the navy and would have been well-off regardless of any decision or other factors. When you desire to make money, you simply learn how to do it and do it. No circumstance, once you know how, has the ability to get in the way since how much you make or what your life situation is doesn't matter when you know how to make money. As I like to sometimes say, "Rich people make money. Not excuses. It's part of the reason they are rich and other's aren't."

• United States
14 Nov
I do often think about that, had I stayed in. I would have retired in 2012, had a nice little pension, good healthcare for life. Oh well. But I also think the same thing. I probably would never have met my current wife. Who knows how much different my life may have been?