JBL L-100 Update.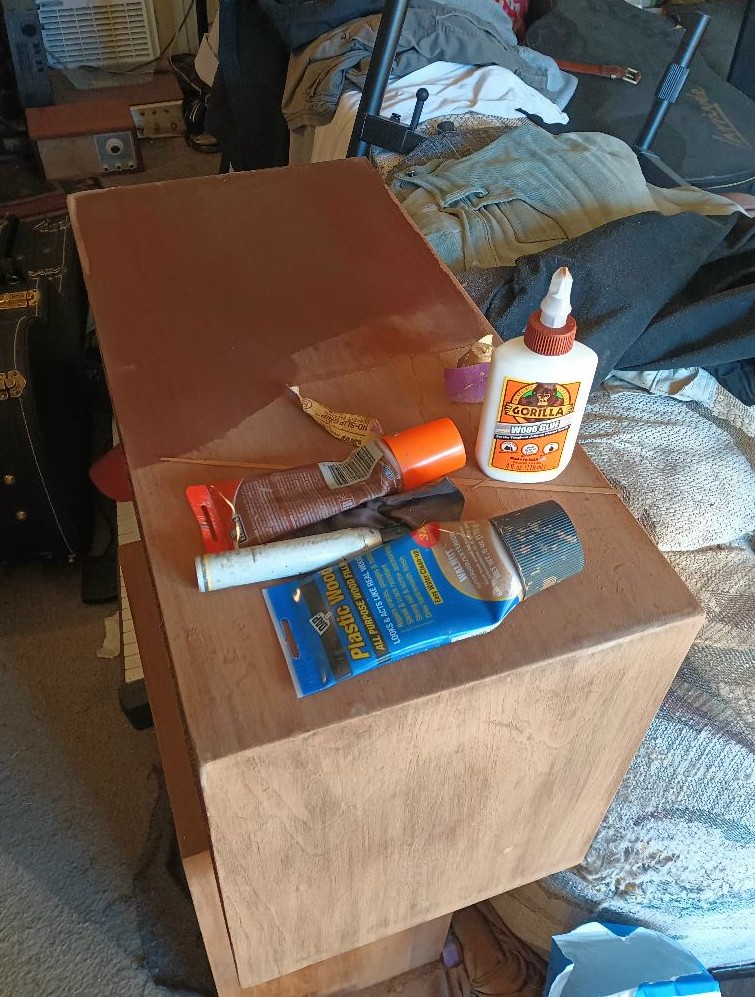 Walnut Creek, California
November 19, 2023 6:29pm CST
Due to an incredible influx of fan mail, both on my reality show and on MyLot, I am posting an update on the JBL L-100s I'm working on. I have done at least SOME work on all surfaces, and am spending a lot of time using various wood fillers to straighten out the edges of the speakers. According to their owner, Glenn, they were used as monitors for many years during gigs, on-stage. Our hope is that they will soon grace his (and his wife's ) living room. Should I attach another video of Glenn's music? He has been in some pretty good bands.
7 responses

• Rockingham, Australia
20 Nov
These will go back looking a million dollars.


• India
20 Nov
Thanks Judy...but ...kinda...we had already decided not to win....after all Glenn Maxwell is married to an Indian, and in India it is customary to offer gifts to married girl and her husband even after marriage...so kinda..we decided this is part of that dowry. Evil Grin. You do know I am kidding as usual...I am sad...very sad...I leaked both ways...eyes and nose...before you conclude something else. I also ate quarter kilo of sweets...to get me out of depression.



• Marion, Ohio
20 Nov


• Roseburg, Oregon
20 Nov
It is starting to look good.



• United States
20 Nov
I'm sure they'll look excellent by the time you send them home again, pony.


• United States
20 Nov
@TheHorse
Is there a reason to hurry the restoration? Remember, you have a long Winter ahead of you.



• Walnut Creek, California
20 Nov
@DaddyEvil
Not really. Glenn will be out of town for several days. But I always want to make room for the next restoration. I gotta keep this place heated!






• United States
20 Nov
You do such great work. Sure, go ahead and attach another video. Have a great week and a wonderful Thanksgiving.

• Wapello, Iowa
21 Nov
He lets his wife come into the living room? You Californians are really weird.