Will you buy a DSLR?

Guangzhou, China
January 9, 2008 8:21am CST
DSLR means Digital Single Lens Reflex and it seems the professional photographyer will use it. It can take high quality photos. I like photographying but at present I am not going to buy it. As the DSLR lens will be quite expensive and you have to at least have two lens to meet your needs. It will be inconvenient. And when you change the lens, you have to be careful not to get the dust on the DSLR. And the most important weak point is, right now DSLR can record a video yet. Although I don't count on to make good video, after all, it is good for camera to take good photos. However, if it can also record videos, then it'll be a big advantage.
6 responses

• United States
9 Jan 08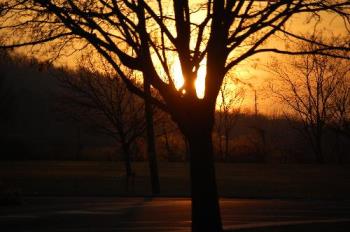 I got a DSLR for Christmas, and I am loving it. It takes very high quality pics, and the settings and effects you can accomplish are great. They are expensive, and depending on your photograpy needs, might not be worth it for a lot of people. You do have to take care when changing lens, but that was the same with the older 35mm cameras as well. Most people that use a DSLR are not concerned with taking videos, so that is not really a draw back. If a simple point and shoot digital camera with a built in zoom and flash meet your photo taking needs, then a DSLR is not the camera of choice.

• Guangzhou, China
9 Jan 08
You are quite right. The lens are really so expensive. And every brand has its own lens. Such as Olympus lens can't install into a Canon DSLR. And this is why we have to think it over when we are going to buy a DSLR. Photography can be a burning money hobby:)

• Singapore
10 Jan 08
Wow, palonghorn, I was looking at the picture you took, and it really beautiful! What lens did you use to take such a shot? And what settings did you use? Man, I would love to take such a beautiful shot myself! The last time I saw such a nice sunset, was when I was in Bangkok during my vacation. We went up a mountain to visit the park there and it has a very nice platform for people to take pictures of the sun set. It was really breath taking.

• United States
17 Jan 08
I used my 55mm-200mm lens, no filters, and actually I had that one sit on the point and shoot setting, I was surprised myself when I printed it lol Thank you for the compliment, glad you liked it, that was taken from my back porch.


• United States
29 Jan 08
When prices get down enough I probably will upgrade to a dSLR camera. There is so much versitility in them. Although the prices look attractive today (under $1000 for some lower end models) one has to remember that is just for the body... lenses sold seperately.

• United States
19 Jan 08
I would definately buy a DSLR, if I could afford it. They're so expensive and if you're not a Pro Photog, I don't think the expense is worth it. I want a Canon EOS 1D and they start at $4000. If you want a cheap one though, a Canon Rebel XTi is pretty good I hear and they're about $800 I think.

• United States
15 Jan 08
I do want a DSLR cuz I have a Nikon I am used to working with. Having digital capabilities would be a plus for my work. I can do just about anything I want w/what I have now. My point is, I don't need a phone that takes crappy pictures that I can play games on. Nor a DSLR that takes video. I just want a device that does one thing, & does it well. Technically, tis easier 4 a good video camera to take a good still, than 4 a good still camera to take a good video.

• Singapore
9 Jan 08
If you understand how DSLR works, you should know better that it should not be able to record videos. Moreover, DSLR is not intended for video recording.... I would like a DSLR as it gives photographers more control on what picture he wants to take...

• Singapore
26 Jan 08
I would think that when one moves on from a point and shoot to a DSLR, recording video is the last thing that is required on a DSLR. I cannot imagine how heavy that would be. Imagine, the current line of CCD video cameras are already so bulky. Even the compact ones are quite a handful. And if those have to incorporate a DSLR in it, it would be too heavy and bulky for use. Also, they are using such a different method of capturing images, still or moving, it would not be feasible to have a high end two in one DSLR and a video camera.

• Malaysia
10 Jan 08
Thanks for introducing such a high quality DSLR. At the present moment I think I don't need it yet, as I am not a professional photographer. My digital camera will be quite enough for me at the present stage. I have a handy video recorder which I use mainly when I go for traveling.