Healthy Foods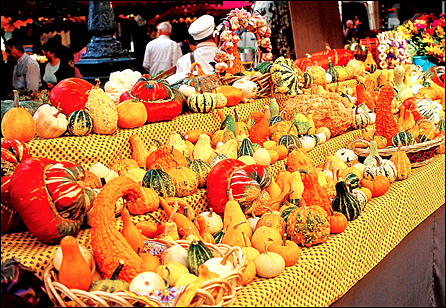 United States
February 21, 2008 3:04pm CST
I have always favored healthy, fresh foods, but it seems that with the prices growing every day you can barely afford to eat healthy as you should. I know that some of you here on myLot have gardens and are able to grow some of your own produce. I would really love to be able to do that. I believe that most of my poor eating habits are a direct result of not being able to afford the proper foods for a long time. This invariably leads to health problems and obesity(in many cases). My question for you is would you move out of the city, given the opportunity, in order to have a garden and live a healthier lifestyle?
10 responses

• United States
22 Feb 08
Definitely! I have room for a small garden now, but I would love to have the space for some fruit trees.

• United States
22 Feb 08
Maybe, spectrum, you could figure out a way to plant a nice fruit tree on a tiny portion of your land.

• United States
26 Feb 08
That would be nice, but there is just no room for another tree. I'm thinking of adding more grapes or some red raspberries instead.

• United States
22 Feb 08
Amen to that. I would love to eat more fruits and vegetables and salads but it is so expensive. I have to make sure to buy food that my whole family can eat and that costs enough in itself. We don't have enough property to have a big garden, nor can we afford to move. We do put out a small garden every year and that does help somewhat.

• United States
22 Feb 08
It's great, stephcjh, that you are at least able to have a small garden. I would give anything for that privilege.

• United Kingdom
22 Feb 08
I think they had it right in the olden days, you know when people lived off the land, everything they ate came from their piece of land, like bread from flour, potatoes, vegetables, fruit, livestock, fresh eggs each morning, milk from the cows and goats, cheese etc, I know that's not practical nowadays but wouldn't it be nice, that everything you ate you had grown or nurtured, no chemicals, no additives, no extra salt, sugar, no processed food, no hydronated fats. Wolfie wakes up, oh it was a dream LOL! Sometimes I think we haven't really advanced at all, technology may have but that's made us all incredibly lazy. People got by 200 years ago didn't they, for food? And there were less health problems then, none of this cholesterole worry or obesity or diabetes 200 years ago was there?

• United States
22 Feb 08
Things were very much like that where I grew up, wolfie, except we didn't make our own flour, lol. People raised vegetables and fruits as well as livestock and chickens. There was very little that we actually had to go to the store to buy. And you're right, people didn't have all the health problems that they now have.

• United States
21 Feb 08
Oh yes, having a garden is so much better because not only do you grow your healthy foods, but you can grow it organically and that is even better. Though I heard you can grow some things in a container for small places, I could never grow anything in a container. For over 2 years now I have tried growing mint, that way I can have fresh mint year round, but it doesn't grow well for me..

• United States
22 Feb 08
I remember the joys of having a garden from my childhood, carmelanirel, and there was always fresh produce on our dinner table most of the year. Mint used to actually grow wild where I lived in Tennessee.

• United States
22 Feb 08
Wise1,You need not move from the city to grow fresh produce.You can grow almost anything in containers.All you real need is access to sunlight for what ever you choose to grow.I'm sure you must have a porch or deck outside of the apartment.Two or three Tomato plants for instance should satisfy your needs for the entire summer and if you know or learn how to can them all the better.

• United States
22 Feb 08
I would love to have my own porch, pismeof, but we only have common balconys where I live. You did give me the idea of finding a large enough container to place in front of my windows where I get a lot of sunshine. I will be trying out this idea in the spring.

• United States
22 Feb 08

My problem isn't obesity because I don't eat enough to gain any weight...even when I do eat. The only good thing about my daughters abusive ex was that even though they lived in the city they had a huge yard and every year he had an awesome garden with everything from corn to zucchini. As it is now I'm lucky if I can afford 2 tomatoes that of course don't last me very long or any fresh vegetables for that matter. Yes, I would love to be able to have my own garden not only to be able to eat healthy but I love fresh vegetables.

• United States
22 Feb 08
I have had a weight problem practically all of my life, ctry, and my arthritis makes it more difficult to exercise now that I'm older. I admit that I've picked up some unhealthy eating habits along the way, but I have always loved fresh vegetables. I have just gotten transportation that will allow me to get to the store when I need to so I can shop better.

• Canada
22 Feb 08
It would depend on many factors as to whether or not I would move out of the city. Access to transportation, health care, shopping etc. I agree with you though that growing a garden helps to eat healthy. When I lived in a house I grew some veggies on a small plot in my backyard. Now I live in a big city and don't have the opportunity to grow food but I am involved with a community group that wants to put in a community garden in my neighbourhood. I hope it gets off the ground once spring arrives. In the meantime I am retired and on a fixed income but I love to eat healthy foods. I concentrate on the specials in the grocery store and plan my meals and snacking around those. This week broccoli is on special and bananas are an unbelievable .25 cents a pound. So I bought a quantity of bananas those that are not quite ripe and I can afford to eat one a day which is really good for an older person like me. I also avoid processed foods and cereals. They are very expensive and not healthy. It takes a little more effort to cook from scratch but it saves money and is good for body and soul. I also do not waste food. Any left overs are made into a new meal and any veggies made into vegetable stock to be frozen and used in soups another day. Wishing you all the best.

• United States
22 Feb 08
You appear to be very well organized, lindalinda, and that is commendable. My main problem to date has been mobility, but that will no longer be a problem for me.

• United States
22 Feb 08
I long to be able to have my own home that could have adequate land space not to only grow a beautiful garden, but more important to grow some of my own food...To be honest in many ways I'm fed up with city type living...I've lived here all my life and think I have a bit of the country gal in me, as when my mother, grandmother and I went on vacations to country areas I felt most at peace with myself....but then I'm a nature gal to begin with I think

• United States
22 Feb 08
I hope that your wish will one day come true, pyewacket. I grew up in the country and there is nothing to compare with it. I have regretted many times moving to the city, and wish I had moved back to the country many years ago.

• United States
22 Feb 08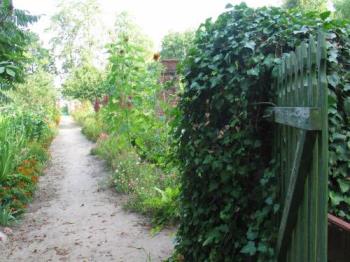 Moving out of the city is healthy anyway. I am going to start my organic veggie garden this year. I have my organic strawberry garden so far and I am very happy with the results.

• United States
22 Feb 08
You are on the right track, polachicago, so keep heading in the right direction.

• United Kingdom
25 Feb 08
Yes I would It makes me angry that they keep saying about People not living healthy and the reason for that is that People can not afford it as the prices are terrible I know there is a lot of things I would like to buy healthy wise I can't afford it