How many groups of Trick or Treaters did you have this year?

Cambridge, England
10 responses

• United States
31 Oct 06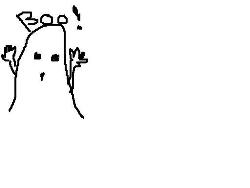 I had zero trick or treaters..our town had a block party..in which all the children gathered for treats and goodies.

• Cambridge, England
31 Oct 06
Now that is a VERY good idea! 'Trick and treat' is really an American custom. Here we used to have parties and played 'Bob Apple' and other such games.

•
31 Oct 06
we had one group, i threw eggs at them, it was funny. They shouldn't be trick or treating at 15, especially if they haven't even bothered to dress up

• Cambridge, England
31 Oct 06
Certainly if they hadn't bothered to dress up, they should be taken in for begging! The whole point of dressing up was (in the old days) so that you shouldn't be recognised! I wouldn't waste good eggs on bad ones!

•
31 Oct 06
None, I was at work when the little ones were going round with their parents and someone called the police to the teenagers before they got to our door. I don't like trick or treat because the kids here think you're supposed to give them money for the treat and throwing stones at the windows is the trick.

• Cambridge, England
31 Oct 06
It used to be money from the rich folks or cakes and ale from the poor - and ploughing up the doorstep was one favorite trick for those who weren't forthcoming. Mind you, that was Plough Monday, but it was a very similar custom.

•
1 Nov 06
We didn't have any at all, I think they were all at parties or something.

•
31 Oct 06
None, that I know of, they'd have to open the porch door to get to the doorbell and then they'd have to have someone with them tall enough to reach it, I heard a few screams and fireworks though, I made some nice ghost, tomb, spider and witch hat shaped roast potatoes for dinner, that's all I can be bothered with on Halloween.

• United States
31 Oct 06
Halloween is tonight..so it's hard to say. Though I don't expect to get any, I live way out of town and there is only a handful of children here. We go in to town to the park. Then do some trick or treating there. Even then it's not a lot of kids, because it's still very rural... but at least you know everyone and can trust that what your kids get is pretty safe. My daughter is 14 and age wise I think to old..but develomentally she is only about 8 and will be with some of her classmates...The people here are very nice and understanding and don't turn them away because they are "teenagers" because in reality...they aren't..If I lived in the city...I'd imagine she would be told she was to old.

• United Kingdom
31 Oct 06

We haven't had any. I think I might have missed them as I saw loads of kids coming the opposite way from my house as I was coming back this evening!


• United States
31 Oct 06
I live in the country, so we dont get any trick or treaters. My oldest son is going to a small party tonight, and the baby will go for his first time next year... lol so I get this year totally trick or treat free!

• United States
10 Feb 07
I had a big fat 0. We live out in a rural area, and there are no kids that come around here. Blessings, M&M