This morning I have taken my daughter to a dentist

India
May 13, 2008 7:10am CST
to make braces for her teeth. He was a very gregarious chap with full of beans and a master in his subject. The way he explained the whole process and the way he cracked jokes with my daughter is very pleasing. This is what you expect in a physician. But why a thought that he is being professional in attracting more patients for his clinic comes into my mind? We expect people to be up to our expectation. When we see one we doubt for the motive? Can we never be satisfied?I felt bad that such a thought crossed my mind.
8 responses

• India
14 May 08
Bala, One of the dentists in our hospital is exactly like that. Always smiling his teeth out and blabbering with the patients. (It could well be endorsing his brand...he has real alluring teeth...lol) Patients are half cured even before the proceedings. But I feel, it's his expertise that ppl majorly associate him with. PPL are smart nowadays and no one would give him a damn if he wasn't a good doctor. (Srinidhi is getting braces. I think it's good to fix it at this age, if at all required.AS far as I remember she looks cute without it....do send her new snaps)

• India
15 May 08
So true! We kind of doubt at the supposed to be the most common trait of humans!

• Delhi, India
14 May 08
Bala, I partially agree with you that the Doctor's attitude may have some selfish motive,that he wanted to attract more patients. But may be, he is just like that in his real life too. I have seen many Doctors, but half of them, I found were not very friendly, they had very professional approach and they would not allow you to talk much beyond your illness. I feel the one who is jovial and make your feel comfortbale and allows you to open up and is a patient listener to you, is the best Doctor. After all human relations do count in a Doctor-Patient relationship.

• United States
12 Jul 08
When I go to a doctor... especially a dentist I need to feel comfortable. If this is what this dentist did for your daughter then two thumbs up to him. I pay a LOT more money and have to travel a great distance to see my dentist but it is because of two reasons. 1. I trust him 2. He makes me feel comfortable Thanks Zelo

• Garden Grove, California
13 Jul 08
balasri I guess we are just never satisfied so we should try just being grateful instead and then satisfaction willfollow and we can be asured of a good dentist. enjoy a good dentist as they are hard to find and a rare commodity.

• India
14 May 08
It could be that he is genuinely a very open person...it could also be that he was doing it to get more people. But either ways, if he was a doing a good job, does it matter? Now it would be another thing if he didn't do his job well...then no amount of being fun is going to help him. Personally, when I take the kids to the doctor, I prefer someone who is fun and would explain things to them. My son is a talker himself and likes to know what's happening. My friend recently went to a physiotherapist and he was a jolly fellow ...talking all the while. And it did help my friend relax from the pain....but the next day, he did the same and my friend was mad at him....She said 'You asked me the same thing yesterday!!!!' to which he answered that it was part of his job to get them comfortable so that he can do his job easily. Even in the case of a dentist...people are always scared when they go to the dentist...so, if the dentist makes them comfortable, the fear won't be present and the patient will be more relaxed. This makes the dentist's job easier and therefore less painful to the patient...and the dentist will gain more patients by word of mouth too.

• India
16 May 08
You are indeed lucky. Your daughter not only had a painless time but also had an entertaining outing. Be happy!

• Philippines
14 May 08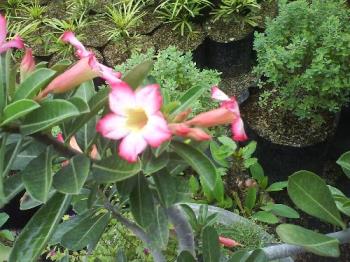 Some doctors can be very entertaining... especially with young kids who seem afraid of meeting them... well as for the dentist... i had my share of the friendliest ones who made me laugh all the time... this made me feel very comfortable... especially when they had to do something that is quite painful...