If you could decide yourself , how old you intended to live?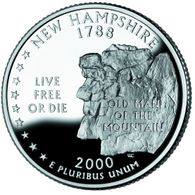 Malaysia
June 5, 2008 10:10am CST
If I could decide, I intended to live until 70 years old. How about you?
6 responses

• United States
5 Jun 08
If I could decide for myself I would never die because there would always be a reason for me to want to live longer. As I read your post my first thought was that I wanted to live well into my 80's, that my grandchildren would be grown by then but then I thought, what if I had greatgrandchildren by then? I'd want to be around to see them grow up, too, and what if those children produced great-greatgrandchildren? So, I could never leave if it were up to me to decide. Better that that decision is left to someone else.

• United States
6 Jun 08
lol, that's me. If I'm healthy enough and not in excruciation pain, I will want to hang around to see the same things you want to see. Somehow sitting in a nice rocker, not being expected to jump up every minute to wait on someone. To be able to just watch the grandkids play, seems very attractive.

• United States
6 Jun 08
As of right now, I would have to say that I would only want to live as long as my husband does. It does not matter what age he is when he passes away or me either one. there is 15 years age difference between us but he is the only friend that I have to spend my life with other than my 16 year old daughter. I wish wish to pass away when he does no matter what age I am. I do not want to live this world feeling alone and do not wish to have another relationship or marriage. I love my daughter though and she may have children, which would be my grandchildren. I may want to live for them and see them all raised at whatever age that puts me at if I still have good health.




• United States
5 Jun 08
I really don't have a preference to a certain age. It depends on many different factors, including health. If I'm healthy enough to life until 70, then sure but if not I would rather not.