My daughter turned 5 today.. She is so beautiful.

United States
11 responses

• United States
4 Aug 08
Time does go by quickly with kids. The other day, I was at my family reunion and one of the kids of my cousin Tonya was a teenager. How'd that happen? My cousin Kristen is going to college. That seems a bit abrupt, too. She was a cute kid, only 12, who danced at my wedding with me. I remember picking her up off the floor to dance and now she's gonna be going to college. Waaaaaaa!

• India
25 Jul 08
Dear friend, My hearty belated wishes, more over I do know how much parents enjoy when the daughter happy birthday are enjoyed when daughter is with them. In my case after separation my daughter's I had not got my daughter for her first birthday for me to celebrate. I feel the important of birthdays of kids for parents. Actually I just remembered many incidences related to my own daughter's relation with me.

• United States
21 Jul 08
Five years.... starting to become more a youth than a toddler... it does go by all too quickly. I think of that song that Bob from seseme street used to sing... Where are you going my little one, little one Petals and petticoats, where did they go Turn around and you're two Turn around and you're four Turn around and you're a young girl Going out of the door etc.

• United States
21 Jul 08
That is how it seems to happen they grow up so fast in a blink of a eye

.One day they are five we go to bed wake up and it seems overnight they turn into teenagers

then before long they leave home and it seems it like it whizzed by so fast..So it is nice that you spent a special day with your daughter on her special day

.

• India
20 Jul 08
I can almost see her, a charming little girl with a smile and chubby cheeks. I wish her all joy and happiness in life. Give her a very big "HAPPY BIRTHDAY" from me. Cheers and happy mylotting

• United States
20 Jul 08
I'm so glad that you spent the day with her! Thats something you will never forget. Enjoy her, cause they grow up soooo fast! It seems like yesterday that my youngest was five and he will be 22 in a few weeks! Hard to believe! Take the time to do things with her. The housework will always be there, she won't. Then you will wonder where time has gone. Blessings to you and your little girl!

• United States
20 Jul 08
That is great. I am so glad she had a good time. My daughter is now 16 years old but it seems like yesterday that she was just born. We are getting ready to go through a major thing with her in the coming week. She has a cyst on her ovary and has to have surgery to get it removed. Please pray for us.


• India
20 Jul 08
A Warm ((((HUGS))) to your daughter.. and i am sure that new photos of the birth day celebration of your daughter will find place..i your profile very soon. Have a good time. (((HUGS AGAIN)))

• Philippines
20 Jul 08
hi ersmommy! oh happy birthday to your daughter! and yeah, indeed time flies so fast so if we have kids, we have to enjoy every day, every minute with them, because before we know it, they are already grown ups. i am still praying for my own child. that eventually, God will bless us. take care and God bless you! have a great day!

• India
20 Jul 08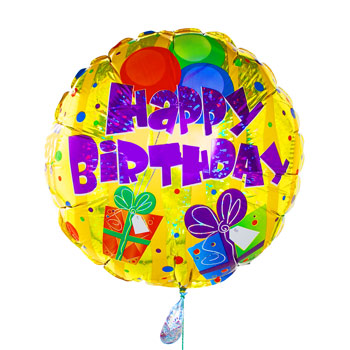 Congratulations.. to your daughter.. All the very best.. Have a very great birthday.. With you a very happy birthday to your daughter.. May god give her a good health and excellent future..