The difference between unresolved hurt feelings and holding a grudge...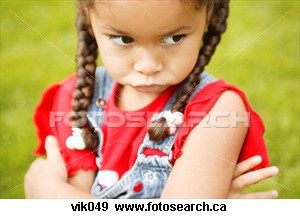 Canada
February 11, 2009 4:06pm CST
I have a problem and I would like to know what the rest of you think about it and as I think it is something we all struggle with at some point. In general I try to be a very kind and loving person. I try to listen respectfully even if I do not agree with another person's point of view and try not to be judgmental of their actions or decisions because I have never walked in their shoes. Those that know me well would say that I have a very forgiving nature and like to give people the benefit of the doubt until they prove that they are not worthy of it. The saying "fool me once shame on you. fool me twice shame on me", comes to mind. I will indeed accept that someone made a mistake if they do something that hurts me or violates my trust in any way but, at the same time I will not let you repeatedly walk all over me like a doormat. So my question to you is this, what is the difference between unresolved hurt feelings because of something someone did and holding a grudge? This is the situation that I'm facing. I have a person who violated my trust, and I am having trouble moving forward in our relationship because of my hurt feelings and the fact that I don't think she fully grasps why I am as upset as I am. (Keep in mind, she is an acquaintance that I must work with and so I can not just walk away.) I have to go in to the office and have yet another meeting to address some of the ongoing issues. I am having a very difficult time getting over my hurt feelings and trusting this person so that we can have a functional professional relationship. As I have already said I am having trouble accepting an apology because I feel that she just doesn't get why I was hurt to begin with. What is the difference between what I have just described above and holding a grudge against a person? By the way, I don't think that I'm holding a grudge against her, because it feels more like hurt and I think a grudge would be out of anger or frustration. But, if you have a different opinion than mine please feel free to tell me that you think I'm wrong and point me in another direction, because I'm getting nowhere. Seriously, I need some thoughtful responses to this problem because I don't want it to get in my way in the future but I can't move on and forget something if I feel a person doesn't really get the damage they've done to begin with. Please share your thoughts, opinions and any experiences that you have which may be similar. I need some help here and as always your comments are appreciated. Until next time, happy Mylotting!
7 responses

• United States
11 Feb 09
Hi, Wheel! I've found that hurt feelings are entirely within me, and grudges have a mean streak that gets out and at least tries to hurt the other person. I can't get past the three grudges I've held, and those people are entirely out of my life, even if I have to work with them sometimes. I may as well not have known them, because it isn't in me to hurt anyone. Hurt feelings make me very quiet and withdrawn, but eventually, those feelings reduce themselves until they can even disappear. A second hurt, however, makes the person a stranger to me, and I avoid them as much as possible. I tend to keep to myself more and more at work, because the stresses caused by the economic mess are bringing out the worst in everyone, and I want to avoid the inevitable clashes. I don't know if anything I've written connects with you, but our ideas are usually quite similar. I honestly hope it'll get better for you. We all work too hard to let the atmosphere at work deteriorate if we can help it. Happy days, dear! Joanne

• Canada
11 Feb 09
Well, cobra, maybe I am too close to this situation to see it clearly...but if I may be perfectly honest... I don't get it...

And I have read your response twice now... I'll certainly chew on it some more though I have to have a professional relationship with this person but I can't have even a half decent shot at it because I don't trust, I don't think she had my best interests in mind and I don't believe a word she says... she voilated my trust and I think would do it again tomorrow... so because I don't belive anything and think she could hurt me tomorrow ... How do I go on to have at the very least a civil business relationship when you think the person is lying thorugh their teeth or at the very least is just extremely ignorant and doesn't get it... How do I remain civil when I what to scream "I don't belive a thing you say!" Any futher thoughts lol

• United States
11 Feb 09
I know just what you mean. I've gotten fairly far with a smile that anyone could probably see is phony, and saying, "Thank you for sharing that." Maybe it's a difference in the type of work, or maybe just the way I have gotten used to holding it all in.

• Shingle Springs, California
11 Feb 09
One of the problems that I am running into in counseling has to do with being understood and respected. If you don't feel that the other person understands where you are coming from and respects your point of view, your feelings, your wishes, etc., it is really hard to trust the person again. If they don't understand you, if their words say they respect you but their actions didn't, you have an unresolved situation. If this person did get why you were upset and if they were sincerely sorry and if their subsequent actions told you that they weren't going to let it happen again, and if you still held it against them, that would be holding a grudge.

• Canada
11 Feb 09
Sound like my problem exacly... I don't think their actions are sincere nor do I think they respect my hurt feelings. I think they apologized out of obligation because thats what others told them should be done... fast forward down the road a week, a month and I think she would do the same thing again because she just doesn't get it! The problem I need a semi civil, at the very least functional, working relationship with this person and thats hard because I don't think they have my best interests at heart at all.. so I feel like I'm biting my tounge in half just not to strangle her because I don't trust her as far as I can throw her... thanks for your honesty though... I can hear my own thoughts in your words as well.

• Shingle Springs, California
11 Feb 09
Unfortunately not an uncommon situation in business relationships. In personal relationships, at least sometimes the person is emotionally invested enough to make the effort. Which doesn't guarantee that you're going to get your point across but sometimes it helps. Good luck and don't bite your tongue off! Not worth it!

• United States
12 Feb 09
Yeah I understand what you mean. A heartfelt "uh, oh, I screwed up, sorry" means more to me than an obligatory note that someone has written just to blow things over. Can you sit down and ask her face to face if she understands why you're upset? Maybe if she really thinks about it she'll get it. On the other hand, if she is just being phony and has no intention of changing I don't know what you can do other than try to tell her as little as possible. I know working with someone you can't really distance yourself too much. You've already let her know that you're not going to be run over and keep quiet so that's a start. I'm going through something at church that just happened that I am struggling with at the moment so this is a subject I have been thinking about alot the last few days. I'm still working on coming up with the right solution in that case so I may not be much help to you, but I do understand where you're coming from.

• United States
12 Feb 09
After reading some of your responses here, I think you have 2 options. 1) you can speak to the co-worker again, let her know that you're still upset by her actions, explain exactly how you feel, and why you feel that way, and see if maybe now she understands the problem and gives a sincere apology and works towards ensuring the mistake doesn't happen again. Or 2) (which you may have to do anyways if #1 does't work) you accept the co-workers behavior, understanding that it's just part of who she is and how her mind works, forgive what she did, move past it, but never allow yourself to be put in a situation where she has the opportunity to hurt you again.

• United States
14 Feb 09
I agree with option number 2 to a point, but I can't agree with never allowing Wheel to be put in an oppurtunity to get hurt again! It sounds like you (Wheel) have a good grasp on how you handle matters(hearing people out). Why not just be strong and forgive her with a loving heart? You be the strong one! If your hurt, then I bet there is some anger there also, somewhere. Are you saved from sin Wheel and love Jesus? Do you have a Bible? There is a few verses on the nature of love, I can't remember the exact book/verse, but they go very close to this. Love believes all things(love is about others and you doing what is best for God), endures all things, hopes ""... love never fails. Love is long-suffering. There's a word being thrown around movies over the past few years, Shalom (or salaam), peace! I hope you give your hurt over to God! Don't hold on to it. If this beliefs, words, actions aren't in agreement with yours at points in time, avoid him/her, but don't kill the person. On the other hand, if you can see the good in him/her, maby getting involved (if just cautiously at first) might open your mind and bring great happiness to you. The Devil usually attacks and wants your strong points. I hope I listen to this also. Happy Valentine's day.

• United States
12 Feb 09
Hi wheel! I think there is a fine line between the two and only time will tell which it is. Sometimes people just don't get it. I would just express the way I feel and why. This will at least get that much off your chest and if she doesn't understand...don't ponder on it for to long. Sometimes peoples lives have not give them the same understanding of situations as others and it may take time for her to realize what she has done. She may never. If she has wronged you the best thing to do in my opinion is chaulk it up as a person you would rather not be friends with and keep the relationship strictly business. Give it some time wheel.

• United States
12 Feb 09
I think the difference between the two is easily detected: hurt feelings reflect personal pain, while a grudge is driven by the anger over being hurt. If you see a person and think, darn, why did they hurt me like this, and how do I get past it, you're trying to work out a painful experience. If you see the same person and think, I hope they get struck by lightning and burned to a crisp, that's a grudge. I have a philosophy that I call, "Facts Is". The basic idea is, I control what I do, say, think; I might influence the acts or opinions of those who love or respect me; over the vast majority of the rest of the world, I have no control whatsoever. For you, Facts Is means that this person may well be a lying, manipulating shitte. There is nothing you can do to change this. They simply do not hold the same standards of behavior that you do. Accept this, and you will become free to use this knowledge to protect yourself from future damage. Unless you are a firefighter, cop, or soldier, you don't need to trust this person. Your life isn't in their hands. Don't give them the power to disorder your emotions any more. A cool and dispassionate attitude might serve you much better in dealing with this one. You know they don't have your best interests at heart, so eff 'em if they can't take a joke! With a bit of time and practice, you might learn to deal with this person with a small, cool smile that's equally pitying, amused and sardonic. Even if the object doesn't get it, everyone else in the room will... and respect you all the more for it.

• India
12 Feb 09
I would think that having hurt feelings which are unresolved puts you into frame of depression,low esteem, saddness. We tend to get over them only over a period of time. Holding a grudge would mean that we are trying to resolve those hurt feelings by getting even as when the opportunity arises. The holding of grudge in increased intensity and over extended period of time can lead to hatred of the person.