Money to Start a Photography Business - Portrait Critique?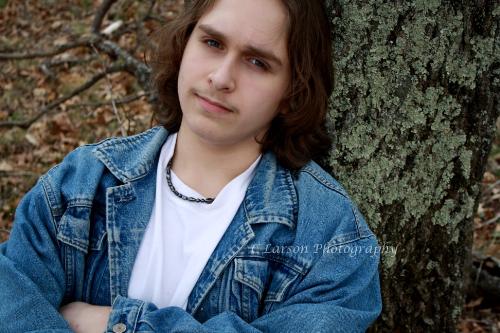 United States
May 6, 2009 10:22am CST
I am trying to find a way to start my photography business. I am only 19 so am having a hard time getting approved for a credit card - I already have a car loan so getting a personal loan is out of the question (my grandmother had to co-sign on that too). I am in need of money to buy lenses. I have a Canon Rebel XSi with a kit lens and I am having a hard time getting the shots I want just using the kit lens. Does anybody have any ideas for me here? Total it would probably end up being $2,500 or so. I mostly do portrait photography and my boyfriend makes for a great model so here is a shot I took of him recently. Critique if you wish. I will add it here but I will also link it because I have been told that it does not show up in emails when notifying my friends. http://ohshot.com/depot/2f5488.jpg
3 responses

• United States
6 May 09
I like the color and texture but I have a thing about cutting people's heads off. Are there any portrait studios where you live where you can work part-time?

• United States
6 May 09
There aren't any studios around no. I work at a grocery store in a town of 344 people so there is nothing in the area. I plan to put up flyers soon though. And as far as cutting heads off - I know some people don't like it but I along with some others like the artistic side of things. Plus he has a kind of large forehead with his hair the way it is so that is ONE of the techniques I use to make it look smaller. I have quite a few pictures where his head is not cut off. Let me know if you'd like to see some of them.

• United States
7 May 09
Maybe some photography magazines would have some leads for you.

• United States
7 May 09
I read a lot of photography magazines and have never really found anything helpful to me as far as money goes. :(


• United States
8 May 09
You might talk to a professional in the area that is looking at retiring or has a growing business and offer to work for them for a few years. I live in a small town and do free lance work for the local paper. I don't make a living at it but I do get money to buy my toys. The bulk of my earnings comes from taking school sports teams photos. It is slow and takes time to build your business. I remember one of the early jobs I took the team photos and only 5 people ordered. Now I average about 75% or more of the team ordering. You will need to find a professional lab to process your photos. I use Mpix and have been very satisfied (www.mpix.com) They are reasonable and offer a wide range of services. My customers are very satisfied with the products. They have a very fast turn around time too and it is easy to upload your photos and do the final work on line. Good luck and keep us posted on how you are doing.

• United States
8 May 09
Thanks for the printer referral. I don't have anyone around the area to ask but when I move I will look around.

• United States
6 May 09
The way I earned money to pay for my camera equipment was by selling microstock. I have more information about microstock in my blog http://funonlinemoney.blogspot.com/2008/12/sell-your-photos.html When I started out in microstock, all I had was a cheap point and shoot digital camera. In just a few months I was able to buy a Nikon D70 with my microstock earnings. Then about a month after that I bought a nice telephoto lens! Now I have a Nikon D300 and several lenses, flashes, tripods, filters, etc. that I wouldn't have been able to afford without the help of microstock!

• United States
6 May 09
Thanks for the suggestion! I'll check out your blog and see how it goes. I hope to get things figured out.