when you go MIA here or at other sites do you let people know?

United States
June 3, 2009 8:30pm CST
i have been mia for several days because my hubby has pneumonia and i have been busy with other things and family drama and so i have a nice pile up at every social site i am joined with with people wondering what happened.. so after not being on really since sunday im trying to get on "quickly" to tell people i may be gone longer and trying to remember everyone and every place is crazy!! but i dont want my friends to worry either.. so if you have been gone for awhile here or any place you are joined for awhile do you warn them or let them know whats going on or just figure you will get around to it eventually and not worry about if they worry or not?
9 responses

• United States
4 Jun 09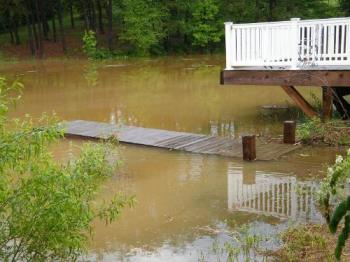 Wow! I hope he's feeling better soon, moon! I learned a little trick from my doctor decades ago that I still use today to clear my lungs when they get congested. Either use a vaporizer or heat water until it's steaming, then put a towel over your (his) head and breathe in the steam (as deeply as possible) for a few minutes. He'll cough like crazy for a minute or so, but it'll break up the congestion and remove the fluid in his lungs. Honest! This really works! My doctor told me to do this or he was going to put me in the hospital so you can be sure I did as he instructed! I was pneumonia-free in no time! Anyway, to answer your question, I don't usually say anything because I never think I'll be gone for long. Sometimes, it turns out to be long, as it has been lately, though. I just haven't felt much like responding so have responded to only a few posts in the past 3 or 4 days. I guess my problem is quite a bunch of things that are piling up and making me more and more depressed. I haven't heard a word from Social Security about my disability case and it's almost a month since the deadline for me to send any additional info to the judge or to ask for another hearing (that'll be on the 11th) and I was certain I'd hear from them by now. Also, my husband knows I'm ready to leave his butt if he doesn't make an appointment with a counselor and GO (he's notorious for cancelling appointments). As a matter of fact, I just IMed him at work and asked him if he's made that appointment yet (marriage counselor) and he hasn't responded. Also, there's the issue of ALL THIS RAIN!!! I'm never feeling as good as I can when it rains and we're now under the second flood watch in under a week! This rain is insane!!! (See the photo I've attached of our pier last Friday... normally it sits at least a foot above the water level.) So, I have some issues that are depressing me and I feel so powerless right now to "fix" them and that has affected my desire to be here much. But, I do poke my head in every now and then and respond to one or two discussions, just so, if anyone worries, they can check my profile and see when I last logged on. I hope things calm down for you soon and your hubby is back to normal as fast as possible! Take care of yourself!

• United States
5 Jun 09
Thank you, jb. My disabilities wouldn't allow me to do yoga (although I used to when I was younger) but I do keep myself as busy as my energy will allow with various craftwork. I really do enjoy that.

• United States
7 Jun 09
Yoga is more of a "mind over body" type of exercise. You put your body into all kinds of bizarre positions in yoga. There's no way I could do that without breaking quite a few bones these days!


• Canada
30 Aug 09
If I am well known on a site either by popularity, or by the amount of activity I've done on that site, and I'm going to disappear for a while I'll always find a way of posting something to let them know where I'm going, or where I went, if I had to disappear suddenly.

• United States
11 Sep 09
ive been so irregular on here now its pointless for me to announce it anymore lol.. but sites where im more busy i do

• Canada
28 Nov 09
LOL It's good to see you back, and thank you for the best response. I'm glad to see that you are regular on Neobux, and Swagbucks. I'm up to 43 SB's now, and almost ready to cash out for a $5 gift card. :) You're awsome. It's nice to see you back here on MyLot. I hope you'll pop in more often.

• United States
6 Sep 09
The two times I was gone from lot I forgot to let people know. Usually my absences stem from life picking up and having less time for mylotting. I learned my lesson and next time I'll give notice if things are getting busy (in case I end up offline for a long duration).

• United States
30 Sep 09
yeah i just had a friend worried about me when i went on vacation =(

• United States
4 Jun 09
Nope, I know people, but really don't know or connections have faded so I don't let people know when i'm here or not. There is a tight circle of friends that I do have and online at that, but we talk pretty much everyday so they know. I guess from that perspective I guess I do let them know, but i look at it more of a friend not social networking. Honestly I know them enough to know their families and we're all meeting up this summer. So I guess I look at them as everyday friends, not online ones. Weird.


• United States
6 Jun 09
yeah he has been sick for weeks and it just keeps getting worse and he is on his 3rd set of antibiotics and they FINALLY gave him something to slow down his cough because he was not able to keep anything down and passing out etc but yet the doc told him to keep working.. made me so mad.. then a few days before that my dad has a fainting spell.. lifes just been a nightmare lately


• United States
6 Jun 09
at least you know some one will contact some one else.. most people are so secretive with their passwords or their family doesnt think to inform anyone if something happened to them

• United States
4 Jun 09
When we moved, I did tell people to expect me to be gone for a bit. But then earlier this month I just got busy with other things. I did go on a short, 4 day trip, and after that was just not too interested in Mylot so stopped starting discussions. I did respond to a few via e-mail, but that's all. I didn't tell anyone what was going on.. it just happened. One of my friends messaged me to make sure I was okay and still around.

• United States
6 Jun 09
yeah since i used to live every waking hour on the internet people freak if i miss a day and then when i start missing multiple days they worry lol

• Guwahati, India
4 Jun 09
Hi Moon, No worry. Take your Time and take good care of your husband. That is your first duty and about the rest of the thing they could be well handled later on as well. Just take your time and join us at your convenience.


• United States
6 Jun 09
yeah but it drives me crazy knowing some one might be worried about me if i forget to get ahold of some one because i know how i worry when i havent heard from some one in a few days that lives on the internet