I finally Started My Job

United States
December 7, 2009 9:07pm CST
Today! I know I kept saying "when I start" or "it's lined up"... Now I finally have it. I had to go last week to do some work related stuff but now I have the job! I am happy, today was my first day and I found out what I had to do Monday Through Friday. It's not much different from being at home, which is great, and I even read half a book! The other half I am considering reading tonight before going to bed, but roughly that gives me an hour. I may just mylot instead. I'm happy as it means my husband and I are well on our way to better savings by having two incomes + mylot, and we'll be able to hopefully get a car in a few months time. So... When was the last time you were happy about starting work? It's been two years for me since my last job, so I'm glad to be working. No more "laziness" though but it's really for the best anyway!
11 responses

• Jamaica
8 Dec 09
I wish that I could receive your posts to keep up with what is happening in your life. I am so very happy for you. You must be feeling so proud of yourselves and rightly so. I hope that you enjoy doing your job and that you earn enough to quickly get your car! Blessings

• United States
9 Dec 09
You found the discussion fairly quickly, though I know it would be much easier to receive them through email. I am very happy, though I do need to get used to waking up fairly early in the morning. To be honest I'd like to get on a routine where I mylot in the morning, go do my job, then mylot at night aswell, going to bed afterward! lol! Yes, we hope to get a car fairly quickly.

• Jamaica
9 Dec 09
I am not on line much as guests at villa etc and full time job - I am getting confused. So when I log on I stalk you to see if you have posted.



• United States
9 Dec 09

I hope your resting up as well after working so hard? Or do you have a home computer? It seems to me your always working....

• United States
9 Dec 09
Hi, SomeCowgirl! Wow that is wonderful to hear about! I hope that you enjoy your new job! I am seeking me one right now too! If you don't mind me asking, is this an online job? And what will you be doing? It sounds very interesting! I am very happy for you!


I hope that you succeed in and learn everything that you will need to know! Congratulations, SomeCowgirl! I am very proud of ya!


• United States
9 Dec 09
I am an in home aide, all I need do is feed my client which happens to be my hubs great granny, then I clean for her. I've found that I get done with my chores before she wakes up, besides of course vacumming her bedroom, and the hallway, and cleaning her bathroom. The "chores" I must do are strewn out throughout the week save sweeping which is required every day but doesn't need but twice a week! lol!

• Indonesia
9 Dec 09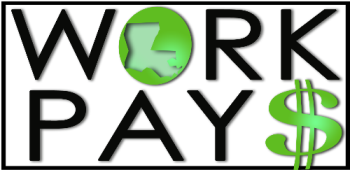 Well, first of all, congratulations! I'm glad you finally reach your goal. Yes having more than one income really helps to pay all the bills. Both me and my husband work and we have the same profession. I have been working for more than five years, so I cannot really remember how I felt about the first day of working. But of course, just like you, I was so happy, because finally I can earn my own money. When was the last time I was happy about starting to work? Well maybe after I finished my long vacation. My mood was so much better that time and I felt so enthusiast to start working again. Don't forget to get a vacation later to boost your mood in the future. Once again, congrats and good luck!

• United States
9 Dec 09
Yes, we don't have bills yet but will, right now we're just saving for a car and a house. We're happy I have a job, I haven't had one in two years and we relied on money we got from mylot for all our "wants" needless to say we waited a while so as to save our money. It is a wonderful and rewarding feeling to be working again, and I can't wait until I have my first checkstub in my hand, and the money in the bank. Of course money isn't everything, but it does pay for wants and needs. A vacation is a great idea, but not really on our mind's right now. Truth be told I have an excellent job with great arrangements...


• United States
9 Dec 09
I hope you are also happy, and that you are having fun! Thanks for the congratulations, and have a wonderful day!


• United States
9 Dec 09
It's not alot of money here on mylot, but it's fun nonetheless. I hope you earn what you put in, just have fun and remember quality is key! Have a wonderful day!

• Canada
8 Dec 09
Congratulations on starting your new job! You are well on your way! To where I do not know, hopefully to financial freedom. More than 3 years ago, I actually felt happy to start the job that I have now. Since then, I've had 2 job offers, and I even worked on another for a few weeks (while I was on leave at my current work). The other jobs did not make me happy, so I am stuck here in my current work. Still, I try to look for something better!

• United States
9 Dec 09
In these tough economical times, a job is a job... I am glad that you also have a job, and hope you can find one that better suits you and that makes you happy to have. In the meantime keep working hard, and happy mylotting!

• Greece
8 Dec 09
Hi Amber, Congrats, congrats.


That sound perfect, a job which feels like being at home and even gives you the chance to read. You'll soon be on the way to building up those savings for the dream house. I'm really glad that you enjoyed it. I'm happy when I have a deal going through workwise but that isn't the same as starting work.


• United States
9 Dec 09
Yes, the work is definitely fun. To be honest, it may make actually make me sound lazy, but I hardly do anything. Chores and that's pretty much it, after that I can sit and enjoy reading a nice book or watching t.v... I am an in home aid.

• Regina, Saskatchewan
8 Dec 09
Feels good to be working again huh? Several years ago my doctor made me quit working because of the degenerative arthritis in my back which is very painful if I am on my feet too long. Drove me crazy to be a stay at home wife, and so when the opportunity came up, I was back at work again. I went to see my doctor about something other than my back and he casually told me he'd seen me at work. He yelled at me so loud, my hubs could here from the waiting room! LOL So now I don't work outside the home, but I still put in a pretty heavy day anyway just keeping the house up to scratch. Mind you I'm a little anal about the state of my house....................lol

• United States
9 Dec 09
Wow! The doctor yelled at you? Well I know that I was starting to go crazy staying at home sometimes, so I am glad that I have this job, though now most days I want to go home and sleep as I am still not used to waking up so early! In any case, I am not as anal as you are about your home, but I really know I need to be! lol! I clean at my job, as I sit with my great grandmother... I am paid by our county... I also clean at home, er, or should be cleaning the bathroom or getting the hubs to do it as I type this.

• Delhi, India
8 Dec 09
Hi SCG!

Heartiest Congratulations

to you on securing a new job. Hope you will have some quality time at your work place and you would got the job of your choice. It is true that additional income does help in stregthening the financial position of a married couple and now you can afford to buy car and can indulge in other luxuries. All the best to you and keep enjoying you new job.

• United States
9 Dec 09
It's a wonderful feeling of having a job again! Albeit I need to get used to waking up so early, but after I get used to that maybe I could wake up earlier and mylot in the morning and night so as to lengthen the income of my husband and myself. Yes, we haven't yet gotten the car and not yet a home either, but we are well on our way to saving! Have a wonderful day DPK, and thanks so much for responding. Happy Mylotting to you as well!

• China
8 Dec 09
First of all, congratulations. I guess this must be your first job, since you are so excited. You are so lucky that you get a satisfactory job, you fully enjoyed your work. Besides working, you can absorb knowledge by reading some books, this is so awesome!