Scientists say TIME TRAVEL is impossible :(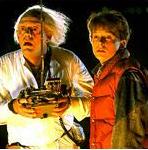 Canada
August 15, 2011 1:30pm CST
I kept hoping it would be possible to travel in time using our bodies. Im a Past Life Therapist and of course, time travel is possible with the mind......well sort of. Ive had patients who DID feel the pain in their bodies and DID carry that pain around for days. Once they told me this, I made sure nobody came back with the pain they suffered in a past life!!! Of course, time travel might explain those UFO sightings. Maybe those scientists saying its impossible havent found the right equation yet? So do you think that we're not advanced enough to be able to discover time travel or do you think the scientists are right and it'll never happen? A link to the full explanation: http://www.pcmag.com/article2/0,2817,2389132,00.asp
10 responses

• United States
16 Aug 11
Mankind simply isn't ready. Before one gets time travel capabilities, one must be wise enough not to monkey with the past or at least be very very selective. There are forces in the universe that would stop you anyway. After all, we don't want a mess on our hands, now do we??

•
16 Aug 11
Thank all that is good that there are powers that won't allow us to monkey around with Universal Laws! Who wants US in charge of everything?!

• Canada
16 Aug 11
@
BIRD: I agree that mankind is NOT there yet. The heads of states would probably mess it all up. Im sure they are already with space travel, look at all the garbage floating around the earth.
@
Mandolingirl: You're right, we keep messing it all up. I think the earthlings arent mature enough yet!!

But it would be fun just to have a peek!


• United States
28 Aug 11
Well the ancient aliens program on the History channel would lead one to believe that we have been visited by advanced civilizations before and may even again. The time portal may just be closed at the moment and when the right opportunity presents itself (and with a whole lot of luck :-D), the portal may just possibly become available again.


•
15 Aug 11
I'm sorry to say but I hope it will never happen. What if some guy from 2011 would like to change the history of the Rome for example. If you change one thing in the history it would make horrible repercussions in the present time. What if after doing something in ancient Rome I would never be born because this guy did something? I hope it will stay like is now how all people sake. I wish you everything best!

•
15 Aug 11
hey. Don't worry. I know what you had in mind. That's too complicated that every action got different dimension. If you can be only observer not intruder so I could think that I would like to travel. If my travelling would have repercussions so I would rather stay at home :)

•
16 Aug 11
So you admitted that the person regressed in past life can change the present and you told me that this is not possible. What if bad person would like to change something in his/hers past life and it will change for worst so it will have consequences in the present life. This person for example will be serial killer because in her/his past life she/ he has seen have to do it or remember how to do it.

• Canada
17 Aug 11
Yes it does change things, but not "material" things. It wont make you have black hair instead of red hair or have a bigger house. Its "emotional" and "physical" if you are in pain, it gets rid of the pain. I dont think substantial changes could be achieved. Its not my goal. I only try to help people who are sick and in pain. If it can help them, then my work is done. But I wouldnt try anything else. My conscience is preventing me from doing so.

• India
16 Aug 11
Hi MagicalBubbles, Please read these lines, I'm sure you will be happy after reading: 1. These scientists are not as popular as Lord Kelvin and Newton. 2. Newton said light is made of particles.
But he was wrong
3. Kelvin said that an aeroplane will not fly because it's heavier than air and thus doesn't comply with the laws of physics.

4. Kelvin said that radio is a useless machine.

My point here is, yes, a scientist is better than general people like you and me in his field of interest but that does not mean that he is perfect and knows everything. If people as great as Kelvin and Newton can be wrong, what's the guarantee of these unknown so called scientists? If you really want to know the possibilities of future, you should listen to top level scientists, e.g. Stephen Hawking, Michio Kaku etc. Watch these videos, I'm sure you will find it logical and interesting: http://www.youtube.com/watch?v=m5UcJt6RoIs http://www.youtube.com/watch?v=m22wDMZzcuc http://www.youtube.com/watch?v=9Llt4GhGnRk http://www.youtube.com/watch?v=to9Ht2NRQ3o Thanks for initiating this discussion!!! Enjoy


• Canada
16 Aug 11
Hi Dollar! I like listening to Hawking, he's great!! Its the same when they said it was impossible that the earth was round!!! I know that scientists have said a lot of things only to be proven wrong. I thought it would be a great discussion and see what others thought about this subject. Thanks for the links, Im going to enjoy it all.


• Canada
17 Aug 11
I DO agree with you, with all that you said. I never believed that Osama Bin Laden was the bad guy to start with. I wont go into all that because some people will surely think that Im out of my mind

Someone posted a link on one of my other discussion and it explains it all. You sound interested and open minded, Im sharing that link with you that was shared with me by Topfer. Theres more than one video to watch, here's part 1: let me know what you think? http://www.dailymotion.com/video/xbi46v_endgame-alex-jones-vostfr-partie-1_news

• Australia
16 Aug 11
It'll be awesome to time travel! Though, you would be loitering into the past and you might accidentally alter something causing the present and future to change. It's fun how science fiction movies interpret time traveling. I like the idea of just being a surveyor of the past but imagine what the world would be like if you accidentally removed Isaac Newton or someone really important?

•
16 Aug 11
It would be awful to damage the past in some way by 'removing' the wonderful people in it. I can, though, as we all can, think of a few who should be 'removed'! Of course I don't want to cause a paradox!


•
15 Aug 11
If time travel is good enough for DR WHO , then it's good enough for me. Maybe I wouldnt be late for work every day.

You have to have abit of a laugh every now and then. If time travel was possible which would you like to do MOVE FORWARD IN TIME or MOVE BACK IN TIME Thats the real question.

•
16 Aug 11
I don't want to go either way! I think we should leave well alone! We'll only go and mess everything up, as Mankind usually does! The past is gone. The future should remain unknown. We should live in the now, because that is all there is. Live for today and tomorrow will take care of itself.

• Canada
16 Aug 11
@
Haddowz: Haha, not being late for work, thats funny!! I guess it might be a total mess if we could all travel in time. We'd go forward to the time we're on vacations all the time

I guess if we could go back, we could go forward also?!?
@
Mandolingirl: I ten to differ with this. Yes its true the present is important but since Im a Past Life Therapist, I know for a fact that the past is what makes our present. If you can change the past (in your mind as you see it happen in your mind's eye) for a better situation, then your present will change also. Lets say you have problems with your back. You regress in your past life, you find that you were hit on the back or fell and broke your back. So you change the "movie", you dont get hit on the back or fall and it changes the present where you dont have back pains anymore. Im not saying its for real or true, what matters are the results, making someone feel better, in the present. SO according to what Ive seen, the past is very important. BUT, Im not sure how it would work if we were to travel in time with our bodies....that might be a bit more complicated!!


• Philippines
16 Aug 11
For me it is possible if you get more time to it and enjoyed it.

• Canada
16 Aug 11
Oh sure, it would be important to make sure we enjoy it. If not, what would be the point of going back in time or forward only to dread it.

• Philippines
16 Aug 11
anything is possible! I think we are not ready yet or way too advance to conclude about time travelling. :) the possibilities of things are still imerse and I hope we may not find it now but I hope in time the next generation can answer all the mysteries we are trying to find :)

• Canada
16 Aug 11
I feel the same, we're not there yet or maybe we are but dont know. I think life is about having some mystery that nobody can explain. I think it keeps us going forward.

• Malaysia
16 Aug 11
Time travels forward perhaps thats why our eyes is infront not at the back of our head. I use at one time think about travelling backwards so my current problems can be solved but during that time of thinking about travelling back time i was in a mode/mood of below the radar.

• Canada
16 Aug 11
True, our eyes are in the front of our heads so that we can see where we're going and look "forward". Travelling back in time might help solve problems we have in the present though, or maybe not?

•
16 Aug 11
I don't think time travel to the past will ever happen.. They already have theories about time travel to the future, but it requires you to travel at the speed of light. which isn't easy. We have never recorded any visits from the future, unless we invent magic, time travel(past) isn't going to be possible..

• Canada
16 Aug 11
Some say we have been visited by superior being according to a few things they found. For example, those drawings that can only be seen from space. The fact that in some caves they found drawings of humans with what looks like a "space helmet". Who knows, maybe superior beings were here before, maybe they still come but we dont know. Im sure you can tell that I like science fiction

But I like to think that everything is possible.

•
9 Dec 11
Time travel is theoretically possible and there have been attempts to design a time machine. Unfortunately, it would require the energy output of a small sun to power it since it involves spinning black holes or something like that. I've not got the information to hand or I'd post more specific information or a link.