If you traveled around Europe

United Kingdom
October 10, 2011 4:33am CST
If you could visit Europe for one month or six weeks and travel by train where would you go? You might like to visit popular cities or quiet beaches. Which countries in Europe would you be keen to see on your trip?
9 responses

• India
10 Oct 11
The place I have seen so far is the North of England, that is Norfolk and I liked what I saw. The places that I would really like to see would be the villages in France and Switzerland, more of like trekking through them and living in a tent or small wayside inns, nothing fancy, so that I could learn more about the local culture and sample the authentic simple fare unique to those places. Apart from these, I want to see Belgium, Romania, Italy, Greece and Holland.

• United Kingdom
10 Oct 11
I am pleased that you like camping and staying in wayside inns. You can enjoy the simple life and find out about the culture more easily. I am delighted to hear that you liked Norfolk. Seeing villages in France and Switzerland would be a superb idea. I hope that you get to see Belgium, the Netherlands, Italy and Greece.



• India
12 Oct 11
Yes, I really love the simple life as opposed to the city life. If I had the means I would simply go back packing now, but a hoard of duties and a small son do not permit me that freedom, but anyway who cares about that when I am free to dream about the places I would like to go visit.

Yes, I really loved Norfolk, I stayed in Norwich for about six weeks and made a couple of great friends! I plan to go back as soon as I can.


• Denmark
10 Oct 11
Last year I travelled around in Europe for one month and I chose to visit Greece, Bulgaria, Romania, Slovakia, Poland and Germany. I visited big cities as well and small towns and I saw a lot of interesting and beautiful places during that month. If I had the chance to travel around Europe again I would choose Western Europe next time. I would visit the Netherlands, Belgium, Luxembourg, France, Spain and Portugal. I have been to most of those countries before, but I visisted many of them when I was still a child and I wasn't especially interested in sightseeing at that time. I think that it could be interesting to visit them again as an adult. Today I am very interested in seeing other places and I it think it would be a different experience today.

• United Kingdom
10 Oct 11
It is lovely that when you were a child you visited many of the countries in Europe. I really enjoyed reading about your trip that you went on last year. I found Bulgaria and Romania really cheap in 2006. I did a trip in 1997 that included Slovakia and Poland. I have visited Germany many times because I found it so interesting. I know that you are now keen to see other places in the world that you haven't yet been to. Happy traveling.




•
10 Oct 11
I think that the most important thing that I would want to do is to make sure that I was able to relax as well as seeing all of the things that I want to. I would like to split my trip up in the three day sections, and alternate between cities and coasts around Europe. I would want to start in France and then make my way to Italy, then making my way back up again on the return journey. I would simply want to see as much as I possibly could without making myself too tired, as I would want to be relaxed enough to enjoy everything that I did.

• United Kingdom
10 Oct 11
Hi GemmaR. I think that you are very wise not rushing around too much and becoming exhausted. Concentrating on France and Italy would make an enjoyable trip. You would be able to see quite a lot spending three day in each place. In 1991 I booked a return train ticket to Austria. I did a route going via Munich and came home on a different route via Zurich.




• Canada
14 Oct 11
I've never been to Europe. So, if ever I have the chance to go, I would stay out of the beaches, and visit the more common interesting places. I would like to see Paris, Venice, and maybe visit some friends in the UK. Then maybe see some of Greece. Not sure if there are train rides in those places I've mentioned, but it would surely be an option.

• Philippines
11 Oct 11
If I would do my European tour, I will start from Greece. I will both visit the famous city landmarks and the beaches of Mykonos. Then I will travel north to Macedonia then to Serbia, until I reach Croatia. I have been hearing a lot about Croatia lately because of its seascape. Maybe it is worth visiting. Then go to Hungary then to Vienna. And maybe tour the famous site where the Sound of Music was shot... hehehe... And my last stop would be Prague. They say Prague is one of the best hidden jewels of Europe. I am eager to find out for myself.

• Thailand
11 Oct 11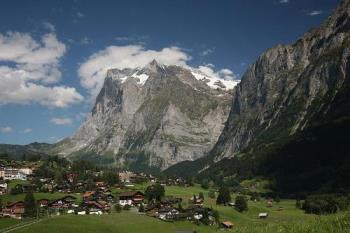 Myshort list would be Düsseldorf, Grindelwald, Copenhagen, Hamburg and Amsterdam. In younger days I rode my thumb around Europe and these were the places that left a lasting impression on me.

•
11 Oct 11
I'd start in Paris and then head over to Milan - then maybe do Pisa and Rome and then move down to Sorrento. Then I'd work my way back up Verona and Venice and then across into Germany I think. If not doing Italy then I'd do Russia instead - fly into Moscow and tarvel by rail to St Petersburg.

• Chile
11 Oct 11
Hi Maxine, I would like to start in Italy and go East. I have not been in Greece or Russia. RThere are lots of places to see there, from quaint villages near the ocean to magnificent cities full of history.

. I´m sure that I could learn a lot with 6 weeks there.