your pregnancy was induced so the birthday doesn't count.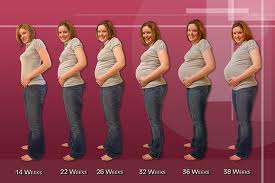 United States
February 14, 2012 8:18am CST
Someone said that to me one time, I was so angry that I just walked away. What the heck does that even mean? People are so ignorant they annoy me. All 3 of my kids were induced, they are here so the day they are born is there BIRTHday, meaning the day, minute, second, they were born counts. Has anyone ever said anything to you that was so ridiculous that you just had to walk away?
5 responses


• Philippines
14 Feb 12
Whoah! Whatta... I-G-N-O-R-A-N-C-E This is kinda ridiculous. No matter what the means to give birth, at the day , minutes and seconds the child breathe the air of life , it is HIS BIRTHDAY... Walking away from the person who said that hopefully able her to realize the stupid remarks.

• Garden Grove, California
25 Feb 16
that has t be one of he most stupid remarks I have heard in ages.,my second child was nduced and she was born on June 29th196- so ha was her birthday


• Canada
14 Feb 12
I don't have children, but believe me if someone ever said this to me if I did, or if I ever overheard someone ssay this to someone else, I'd give them supreme hell for such an ignorant statement. That's about as logical as saying "your baby isn't a girl/boy because you knew the gender before you were able to be surprised." LOL Some people are just plain STUPID!