are men the problem in most relationships

United States
March 19, 2012 12:47pm CST
This is just a little somthing I've been thinking about. "I've heard the saying women! can't live with them can't live without them" Although this saying is directed towards women I believe the statement is also true of men. I think that men are the cause of most of the problems that occur in the world and sadly for women we have no choice but to put up with it. I notice that more and more women are becoming gay and i can't help but wonder why. I myself prefer to be with a man, I have never had a desire to be with a woman but I could imagine why some females have probably lost interest in the male species all together. I've noticed that women who stay in commited relationships with the same man for many years are usually putting up with alot of crap. I have also noticed that there are a 2 types of men out there there is Mr. Nice guy he's the guy that's gonna bore you to death most of the time although he's real easy to talk to but yet intimacy with him is dull and the reality of having a future with can be nausiating at times and intimacy with him leaves alot to be desired you find yourself wondering if not for oral whether you would have a love life at all. Then there is Mr. bad guy he's fun to be with, love life is great and he is the stuff dreams are made of but he does'nt show much affection and could care less if you jumped off a bridge. You continue to look for ways to gain his approval but it's never enough and the more you give is the more he resents you eventually he dumps you for another woman (or man) lol. This is just something that i've noticed but I could be wrong.
10 responses

• India
19 Mar 12
Being a woman, you started a good discussion and brought good facts on the board, but, Being a man l can also say all things for a woman what you have said about men. So lets leave everything on the destiny of an individual what he/she gets in his/her life as they say in URDU LANGUAGE that " KISIKO MUKMAL JAHAN NAHI MILTA, KAHEEN ZAMEEN TOH KAHEEN AASMAN NAHI MILTA, MEANING THEREBY" NOBODY GETS A PERFECT WORLD AS SOMEWHERE THERE IS NO EARTH AND SOMEWHERE THERE IS NO SKY.

• Philippines
19 Mar 12
Hello emilligan82! Welcome to Mylot! Is it your first time here or is this another account? I'm just asking. Anyway, The title of your discussion is interesting. As for the content, way more than that. You had me thinking about the two types of guys you stated, and I began wondering where I belong. I'm probably a third type because I don't see myself entirely fitting into just one of them. You know how they say that women are complicated and/sophisticated beings, perhaps the same can be said with men. Now back to the title, let me just say that it is wrong generalization. In this times I've known as much women as men to cause problems in relationships. There is also that part where you mentioned about women who stay in a relationship for long have to put up to a lot of their men's crap, don't you think that it could also go the other way? Anyway, are you in a relationship? I'm guessing not anymore.

• United States
19 Mar 12
Sure I'm in a relationship and yes it is challenging.

• India
23 Mar 12
VERY INTERESTING YET MAY NOT BE TRUE... I THINK U R BECOMING GENDOURLY BIASED..... Y CAN"T WE THINK OF HUMANS AS HUMANS ONLY AND NOT MALE OR FEMALES.... actually nature of a person is not dependent upon gender, it is just the enviornment they get makes them different... (along with their responsive attitudes) SO BETTER BE OPEN AND REAL BROAD-MINDED and yes, don't expect everything from one person AM I EXPECTING TOO MUCH FROM YOU??/ :-)

• United Kingdom
22 Mar 12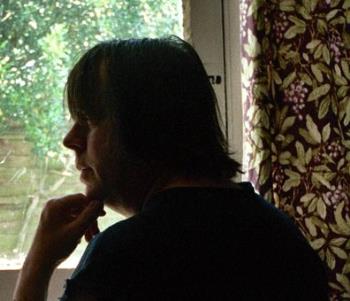 No, I don't think men are the problem in most relationships, or women, I don't think you can lay all the blame on any of the 2 sexes, not at all. However, I think it's fair to say that in some relationships, the man is the main contributor to the problems; while in others, it will be the woman. A perfect relationship is not easy to find, to say the least, and this is as a result...not of men or women or whoever...but of human nature, which is to say human frailty. As a Christian, I believe the problems with relationships, indeed the world as a whole, lie within us all, within the human heart. That does not mean to say, however, that good relationships are imposible, far from it. But as I see it, they require an incredible amount of give and take, with more emphasis on the "give", which let's face it is not an easy call for any of us. But great relationships do exist. And people are capable of being happy together, which is an incredible belssing as I see it in a world of hardship and turmoil.

• South Africa
20 Mar 12
that's an interesting discussion , there is no perfect man or woman on earth. most times,good guys get bad women and bad guys get good women .Generally women prefer bad guys because they live life to the fullest and are risk takers and they must accept whatever comes with it . If you are looking for a perfect relationship ,keep looking , build the one you have and make the best out of it.

• India
20 Mar 12
It's not all men.Sometimes people just don't want to express how they feel.I think they can't do it or won't do it for fear of judgement.I did not know that we had a type?

And if you blame men for more women turning lesbian then to whom men should blame for men turning gay?


• United States
20 Mar 12
I do not think that you can lump guys into two categories any more than you can lump girls into two categories ... user and doormat, for example. People are complex, even if some people (including guys) repeated say "guys are simple". Some guys might be simple. However, most people have many layers, and often do not just open up about every little feeling, desire, thought, etc. Outwardly a guy (or girl) might seem superficial, but he or she might care deeply for things, but they just do not blurt this out to random strangers. I have known "bad guys" that were really sensitive but put on an outward facade to try to keep themselves from getting hurt. I have known "nice guys" that were not just boring and dull but had another fun-loving and a little bit dangerous side as well.

• Philippines
20 Mar 12
Unfortunately, men work hard that it affects their health. If their health is bad and you expect them to function like a ferrari or lamborghini, that's not going to be fair. Why not take half of men's work first and if their health improves that's the time you criticize when they fail to give what women deserve? If a woman works hard as well and the man ask her to do things for him, would you think it's right?

• United States
20 Mar 12
Wow. I suppose it depends on the person. It is not always the man in the relationship but it can also be the woman. Its a two way street. Men can be real stinkers but so can women. Wow again. This is a tough one to answer. I suppose again this would actually depend on the type of person you are with. Everyone is different. The problem is that we are stuck in a fairy tale and we are looking for our perfect prince charming when in fact it just does not work that way. There is and should be a give and take in a relationship and it should be equal. It takes a lot of work to build this type of relationship but it can be done.

• United States
20 Mar 12
i think it's more of it being a two way street. there are just as many bad girls as there are bad boys. there's a perfect mate for everyone. as i tell my kids, it's better to be happy and have many friends than be in a relationship that makes you unhappy.