Women In Politics

Australia
October 12, 2012 8:34pm CST
In another discussion I mentioned sexism and misogyny in politics, and it occurred to me to look up some figures. The results surprised, and somewhat pleased me as an Australian. In Australia currently 32% of federal politicians are women. This compares with 22.5% in Britain, and only 17% in the USA. When you consider that approximately 50% of the populations in these countries are female, it seems a little odd, to say the least. Is it that a lot of women are as sexist and misogynist as men - or is it just that they are conditioned to see politics as a man's job? The UK and Australia have both had (or have, in our case) female leaders in Thatcher and Julia Gillard respectively, but the US has yet to even have a female candidate for president (correct me if I'm wrong on that). Does this mean that the US is more anti-female than the others, or is it a function of the much stronger degree of conventional religious beliefs in the USA and the place those religions allow women to fill? Or is it something altogether else? Whoever wins your next election in America, what chance would you give Hilary Clinton (or some other as yet not prominent female politician other than Ghengha Khan Palin) of even getting party nomination, let alone winning the presidency? And one more question: wherever you are, do you think a greater proportion of female politicinas and/or female leaders would be a good or a bad thing? Lash
11 responses

• Redlands, California
13 Oct 12
You know what the real problem is that women are logical. Can't have logic in politics?

• Redlands, California
13 Oct 12
I am going to take some of that back, most women are logical. Sarah Palin and Michele Bachmann are not logical.

• Australia
13 Oct 12
From what I've seen, Palin is a psychotic barbie Doll. Lash

• Redlands, California
13 Oct 12
That would be a perfect description of her. Damn Lash, I swear you know or politics better than most of our citizens do.


•
13 Oct 12
Once bitten, twice shy As you say, here in UK we have had a female leader one Margaret Thatcher and after that thieving old person is it any wonder we are reluctant to elect women? Look at it statistically, hundreds of male leaders all doing a bit of damage to the country. One female leader single handedly ruining the industrial base of the country all the best, urban

• Australia
14 Oct 12
You don't think that perhaps it might have had something to do with the political/economic ideology she espoused rather than her gender? Ultra-conservative neo-liberals have a lot to answer for, whatever their gender. We have a Thatcher in drag here now, called Tony Abbott, the Mad Monk, and another of that ilk in my state who has managed to sack 130 people from government for every day he has so far been in power (including a sh*tload of essential services staff.) Don't blame it on the women. Lash

• Garden Grove, California
13 Oct 12
hi grandpa lash oh I think a greater proportion of we women should be in politics as we have brains too and maybe even better ones than some of the male politicians have. oh m y g no no not Palin never shes one horrid bi.a.tch. i mean intelligent women.right now I doubt a woman will get elected as a president too many male chauvinists pigs in politics. also some brainwashed women who think they are second best and are just slaves for the king hubbies. yuck




• Australia
13 Oct 12
That pretty much sums up my thinking on all levels. The real problem seems to be the way women internalise male "superiority". Lash

• United States
14 Oct 12
I think that Hillary is actually the closest thing to my hope of women in politics that there is right now. I was so relieved that Ghengha Kahn did not go any further than she did although I want more women to be considered in politics. I think there is a great possibility for Hillary, but it may be a bit on down the road. It is unfortunate that we are still where we are with women in politics. I certainly think that it would be a great thing to have more women in our pool of politicians. There is certainly still a place for women here and that glass ceiling is still very much intact.

• United States
13 Oct 12
I think America is a leader in Stepford Wives. Ann Romney makes for a great one. I think certain religions condition women to live under the rule of her husband, and become a baby oven. I think women have proven to be better multi-taskers than men, but have been conditioned to think men are better administrators and leaders then men. Women earn 23 cents per hour less then men earn for equal work. Republicans across our country don't want equal pay for equal work. This is just for main street. Imagine if more women made policies. Men wouldn't be able to control them. They would not have much say in a product that only women use. I know this response is a jumbled one, but its kind of hand in hand. Some women love taking a backseat to a man, and I can't understand why.

• Australia
13 Oct 12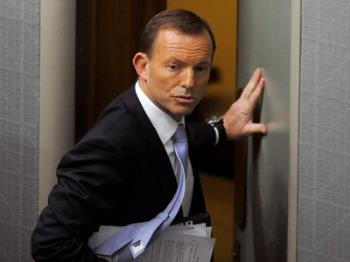 You have made my day, I had forgotten all about Stepford. We have an exact analogue to Romney here in the Mad Monk Abbott, about whom I have been quite outspoken in here over the past few weeks because of his sexism and misogyny. His wife made an exceptionally rare public appearance last week in defence of her husband. He can't be a misogynist, she reckons, he's married with three daughters, and honest to Murgatroyd, now that you've reminded me, it was a perfect Stepford moment. The oddest thing about it was, as sharra1 pointed out to me, that the expression on his face as she was speaking was exactly the same as his glare at the female speaker of the House who ejected him from parliament for a day for misbehaviour. He really has major problems with female authority. One could suspect that he found it extraordinarily demeaning to have to allow a woman, even if she is his wife, to defend him over something he obviously doesn't think (although clearly his minders do think) is important, that is, his misogny. Thanks for your response. Lash

• United States
13 Oct 12
That is so wrong on many levels including the Stepford Wives remark. Sad, that you are promoting pure SEXISM with that comment. Frankly, the real reason there aren't that many women in politics is that they often don't run for office. The second real reason is that any woman who does run automatically gets targeted. All you have to do is go back and look at Obama vs. Clinton campaign in 2008. It wasn't the Republicans who were attacking Clinton because she was a female. In fact, much of the criticism was coming directly from Code Pink and other feminist organizations. Then just look at the criticism put out about Sarah Palin. There's your proof that you better look twice at your own party. As far as equal pay is concerned, President Obama can't even get that one right since his female colleagues are paid less (verifiable fact). So, don't throw stones until you take a hard look at what is going on right in front of your nose with this Presidency. Michelle Obama ranks higher on the Stepford Wife list than Ann Romney does.

• Australia
14 Oct 12
rollo, I'm not sure if your reply is directed at me or at ladybug, but I'll tackle it anyway. I don't recall where either of us said anything about all women must think alike. In my case I have always believed that feminism is about a woman's right to choose her own path, and if she chooses the traditional path, that's her right. I don't look down on those who do that, although at times I do wonder how many of them do so because of social expectations. I console myself with the thought that those who are, in fact, choosing tradition because of conditioning and not because of personal ambition (for want of a better word) will likely break out of it as they mature, as many men (myself included) break away from their socially conditioned male supremacy fantasies (AKA sexism). You are quite correct in suggesting that unequal pay is not exclusively a conservative fault, it happens wherever men control things, whatever their political ideology. But nor is it the left alone who, as you so delicately put it, reduce women to the sum of their reproductive parts - it is males in general who do that, and frankly it seems to me after a lifetime of observation that it is men on the "liberal" side of politics who are far less likely to do so. Or do you consider that supporting those women who want these things makes a man obsessed with "lady parts"? But I don't see the usefulness in bringing local current campaign micro issues into what is a macro issue discussion. Every forest has diseased trees. Lash


• United States
13 Oct 12
USA is not more anti-female than the others, the main reason may be that women in USA prefer to set their eye on other fields to advance their future career than in politic. They may believe they can do better in the field of medicine, technology, teaching, science instead of politic, so they are less enthusiastic about running for political office and less likely to get involve in traditional men dominated political culture here. Good or bad thing is not determined by the number of female decide to involve in running for political office, a political leader with great vision and strong leadership can come from either sexes, no matter it is a man or a woman. American voters don't usually choose their president or vice president base solely on gender, or race. It is a lot more complicated than you think, whether you like to believe or not.



• Australia
16 Oct 12
Lampar, do you actually understand what the word "metaphorical" means? Lash

• Chile
13 Oct 12
At this time of the game, it is women`s fault that there are not as many women in politics as men. Women are as capable as men of doing a good work in politics. But theirfellow women have to vote for them too. I don`t mean that you vote for someone because she is a woman, but we should not vote against her because she is one. We have still a long way to go in our country, but our last President was a woman. And she left the office with a popularity no male counterpart had had.

• Australia
13 Oct 12
It only goes to show how effective social conditioning is. Sociology also teaches us that the vast majority of people are conformist, and conforming to sexist social norms means that many women will do what you say, vote against a woman simply because she is a woman. A shame. Lash

• India
13 Oct 12
I am not that much into politics grandpa lash but i do like to have the information. I think females will rule better and do good. They think from the heart mostly and they will do good. I wish to see more female in politics in the future. It would be wonderful ,Thanks for sharing and have a wonderful day ahead.


• Australia
13 Oct 12
Are there many female politicians in India? I know you've had female leaders from time to time, but in general, are there many in parliament? Lash

• Australia
15 Oct 12
From my own experience I would say that many women are sexist. The feminists hoped that women who made it up the corporate ladder would mentor others to follow in their steps, but that rarely happened. Many of the women who compete with boys are twice as nasty as the boys and refuse to offer any help to those below them. Their attitude appears to be that they did it tough so why should they make it any easier for others. As for women in politics I think it is sexism. Every time a female has become a leader of a party in Australia they have been ridiculed and jeered at until they fail or resign. I can name a number of female leaders who were put in before an election the party knew they would lose and when it did lose they took all the blame, instead of the former male leader who caused the problems. It is tough and the women have to be tougher than the men to survive. This sexist environment turns a lot of women off. To take on this sort of challenge and succeed they have to be driven and either give up the idea of a family or be able to pay someone for child care and all the housework etc that must be done. Married men have someone to take care of all that stuff for them; they just come home from work and expect to find a nice caring family, a meal waiting for them and a lovely clean house. Married women who work have two jobs or spend a fortune paying someone to do the second job. This double job problem is tough and if you do not earn a big salary you either end up paying most of your income to another person to do it for you or you kill yourself trying to do 2 jobs. It makes many women wonder why they would bother. You have to be really dedicated to take on such a challenge and cope with any problems at work. It is even worse in many Asian countries with women being held accountable for taking care of both their husband's parents as they age. It is not for anyone to handle 3 jobs like that. It is interesting to note that many Asian women who choose a career are also choosing not to get married in order to avoid the extra duties that they are traditionally lumbered with. So it may be part sexism and it may also be the fact that politics does not pay as much as other professions so why go through all that trouble for a lower pay than they can earn in other fields.

•
13 Oct 12
I think it is a good one that womens take part in politics and they have a better management skills than mens.Women leaders can lead the world in a great manner.So I think it is a good one about the participation of women in politics.

• India
13 Oct 12
it is not a bad choice either ,they can make wise decisions and they can take the world by storm,it all depends on the person