Suppose you really could be a fly on the wall!

Leicester, England
October 6, 2015 9:34am CST
Just suppose that you could spy on someone without being detected (or swatted!) just like an insect or fly on the wall of somebody's room. You would be able to record anything they said or did, at any time of the day or night, and fly away whenever you felt like it in order to download everything you found out. Two questions arise - would you do it and who would be your first "victim"?
8 responses

• Defiance, Ohio
6 Oct 15
Yes, I would do it. I would do it first to those I did not trust but had some underlying questions.

• Manchester, England
6 Oct 15
Of course I would. There may be many people who would claim that they would not, but we are human beings and the temptation would be too great. I would probably take advantage of this on a regular basis, if only to hear what people really did say about me.

• United States
7 Oct 15
Thats a good question John. It would be to hear my oldest nephew..he is a sod to my elderly mother.

• Gaborone, Botswana
19 Nov 15
Hehe sound like fun, but IDK....eavesdropping always leaves me feeling....WEIRD LOL

• Oklahoma City, Oklahoma
8 Oct 15
I would be atop Mount Sinai when Moses claims that God 'talked to him.' I have a feeling it was Moses-himself (not 'the finger of God' except as EACH HUMAN is such) that carved the original Ten Commandments. And I'm sure there are other Biblical things I would wish to 'bring down to earth' in the same way (Jacob's ladder-to-Heaven, St. Paul's Revelation, Jesus & Peter walking on the water, etc.)

• Austin, Texas
7 Oct 15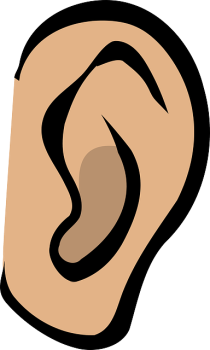 NO. I would not do it. It's hard enough rumbling through all the "voices" inside my own head. Too much information. For me it would be overload. Besides … the people who want to talk to me usually do. As for the other folks? If what they have to say is so important they need to speak or whisper when I'm not within earshot and/or keep it a secret, well then … keep it! I've lived this long without knowing. Now. My question is: * Who gave whoever the authority, the justification, or the unreasonable excuse, to be a fly on MY wall? IF you have nothing worthwhile to say TO me, THEN what I say in an area where there is "a reasonable expectation of privacy" like my home, you don't need to be sneaking to listen to!! So take your fly-ish "stealth listening devices" and _________.

• United States
6 Oct 15
i'd be a fly on the wall 't the diff'rent terrorist cells 'n hopefully be able to prevent some 'f their nightmarish 'deeds'.

• Santo Domingo, Dominican Republic
6 Oct 15
I would spy on my evil step mom and record all the negative things she says about my father when he isnt around jejeje