Marriage: Sleeping on Arguments

Philippines
October 9, 2015 5:44pm CST
I've heard this advice from many old couples: "Do not go to bed with unsettled arguments." How helpful is this to a relationship? Nothing is better than a good night sleep with the warmth of your loving partner. Unsettled arguments can make us lose those nights, feel distant and alone even at their presence. Failed relationship starts when you feel unattached to your partner. Problems with children, money, affairs and any other misunderstandings, big or small, requires talking. There will surely be times when a single night is not enough to fix the problem, however, we shall try not to prolong it.
11 responses

• United States
10 Oct 15
Early on in my marriage I tried to take that approach, but it didn't last long. When we have to get up early for work the next day we get more irritable if we don't go to bed at a certain hour... so if we get angry and try to talk, one or both of us isn't going to want to have a civilized conversation knowing that we need to hurry up and get some sleep. What ends up happening is the fight gets worse because we just want to go to bed. After many nights of going through this we've both learned that if we're that tired sleep needs to come first. Then usually by the morning we're both sorry and ready to make up over whatever caused the disagreement in the first place.

• United States
9 Oct 15
I have heard the saying that you should not go to bed angry. I think that it is more about the fact that one or the other of you might not wake up in the morning, and you do not want the last words that you speak to each other to be out of anger. However, sometimes a good night's sleep can put things in perspective, and by morning you might not even remember what the argument was about. Sometimes being tired and stressed can cause people to act and react in a negative way, so the sleep actually helps improve the mood, which might be exactly what will stop the argument.

• Philippines
9 Oct 15
Yeah .. but can unsettled arguments give you a good night sleep after all ? In my case, I find it hard to sleep when I have troubled mind specially if it's family matters.

• United States
10 Oct 15
@JaneApril
It depends. Sometimes it is very difficult to sleep when things are weighing on your mind, especially if they are serious problems. However, sometimes lack of sleep and/or stress makes people cranky, which makes them fight over stupid things that really do not matter and they normally would not fight about. If this is the case, then it usually is pretty easy to get a good nights sleep, and by the morning nobody is tired and cranky, so the problem is resolved except for the apology.

• United States
10 Oct 15
I couldn't have said it better myself!

• Nairobi, Kenya
10 Oct 15
And not forgeting waking up the next morning still mad at each other and a bad day follows. It is very true better solve it all before sleeping

• Philippines
10 Oct 15
@Missmwngi
This happened to us last night. He left this morning for work, both of us did not say a word to each other.

• Garden Grove, California
10 Oct 15
@JaneApril
yes if its held over its harder to resolve it b ut almost all can be resolved with plenty of communication but it has to be he talks you listen You talk he listens the you rsove it bt ofte n comromisin g

• Nairobi, Kenya
10 Oct 15
@Hatley
Oooh yeah. It is a two way thing and actually this is the moment one realizes the important of listening and talking at the right time.
@janeApril
i hope you two got to talk about it and that everything is alright now

• Garden Grove, California
10 Oct 15
hi
@JaneApril
ues communication is the only way to settle things and have a happyh marriage also be best friends as then you are a team and teams talk out p roblems I was married for 33 years so guess me and dGarland did dod something right

• Philippines
10 Oct 15
@Hatley
but whatever .. as long as both of you love each other .. there will always be a way to fix everything :)

• Kerala, India
10 Oct 15
That is easy said than done. In the early periods of marriage, this might work. But as time flies ego gets in between. Each will want the other to initiate the talk, and the feeling of being the lost one if you initiate the discussion will stop each other from bringing the topic.This happens with us all the time though we hate sleeping irritated to each other, we ( especially my partner) won't try n discuss , clear it out.

• Cochin, India
10 Oct 15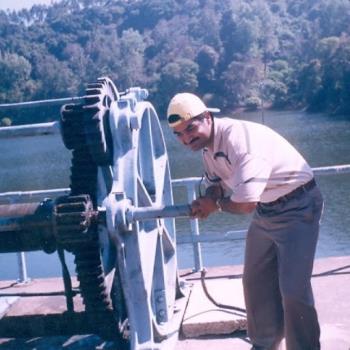 If you looked back a few years after marriage , you can see that marriage life is mixed with happy, sad , arguments , finance crisis etc. Life will travel smoothly...Good understanding among couple is the apt way for happy life. Don't bother about arguments and troubles...Healthy arguments make the way for corrections and changes...

• India
10 Oct 15
It is easier said than done as in many instances unsettled issues do land up in bed.


• Mangalore, India
10 Oct 15
It may happen at times that your problem doe not get sorted out before you sleep...I feel that with a new day normally you tend to have second thoughts which is more positive than the previous night so you will be able to handle the situation differently and be fair !

• Pune, India
10 Oct 15
My parents follow the golden rule of " 3 hrs ". No argument whatsoever should last more than 3 hrs between them and considering that they hardly ever argue or are at opposite ends of a discussion, it works pretty fine. Sleep is meant to be a reliever, a drifter that takes you from one day to another. If sleep owes you peace for that much time, you owe peace a fair chance to let it bring you that peace and resolving your issues before going to bed is you fulfilling that promise

. Never sleep unhappy, your pillows are meant to carry the creases of the happy night of the past. Not the tears or sobs or worries of the unpleasant one.


• Delhi, India
10 Oct 15
Whatever you have heard is right. I will put it up in another way. Even if you have an argument with your partner, you should sleep together, things will sort out to a considerable exrent. It is always better to sort out the differences before going to bed. Arguments are part of married life and arguments should be taken in the right earnest. Not talking to your partner or sleeping separately could precipitate the matter.