Teckee friend weighs in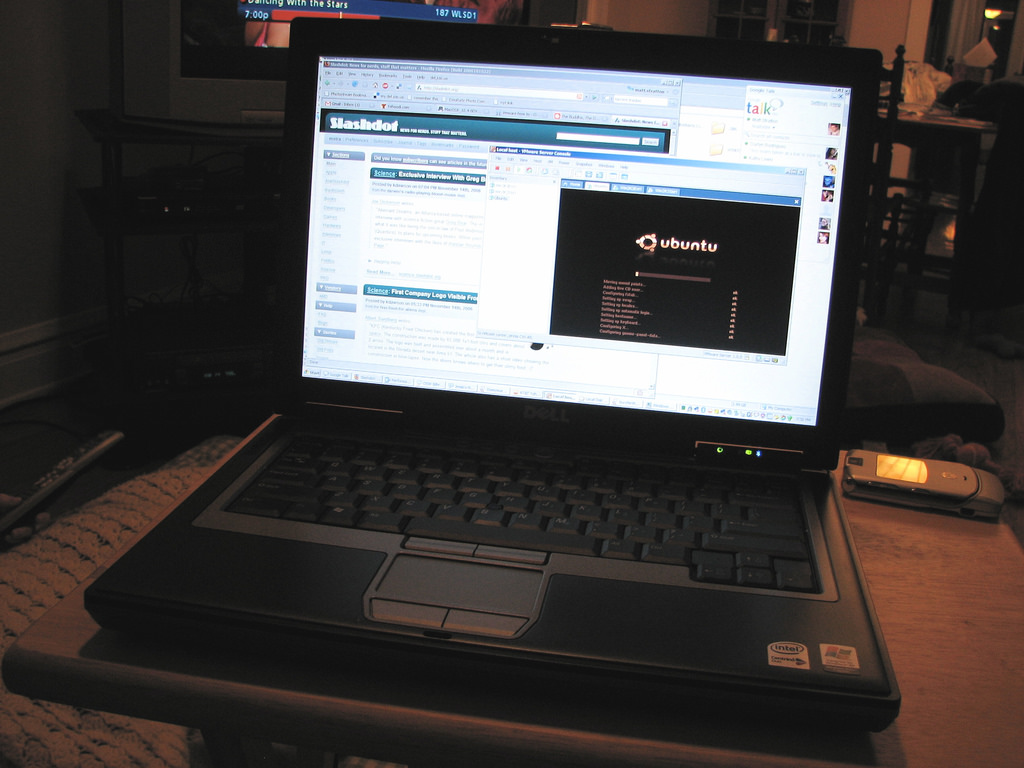 Boise, Idaho
March 28, 2016 7:05pm CST
I just spoke with my grandson's teckee friend who lives in the neighborhood. I asked him what he thought of the free anti-virus and anti-malware that I am using on my computer. He said that his family uses Avast and that it does just fine for them. I use Ccleaner, Malwarebytes and Microsoft Defender. The first two he said were really not all that good. I have been using them for years and have been told by others that they did the trick. This techee friend also said that malmare isn't as big an issue as it used to be. As far as the Microsoft Defender--I was told by a technician that it is as good as any of them for maintenance on a computer. And, how much do you folks trust these sites like the Cloud that stores our information, files, etc. I don't trust them, security wise or otherwise. Would rather use a thumb device I feel safer having my files and documents, pics, etc. on one of these and not our there in the universe. So, I am wondering what members on here that are in the know might say or what their opinion might be on this issue.
8 responses

• Philippines
29 Mar 16
I believe that any anti-virus software is good if they are always up to date. It is still good even though it is free. I installed Avast in 16 of our computers in the library that are for students' use. And I also included an updated version of Smadav which is also for free. Since we have a lot of users in our multimedia section and most of them bring their own external drives for their files, it's a common situation wherein their drives are somewhat infected with virus which they get from another computer they've used prior to coming in to our library.

• Boise, Idaho
29 Mar 16
I see. Haven't heard of the Smadav before. Sounds like you are pretty confident that it is doing a good job.

• Philippines
29 Mar 16
@celticeagle
Well, I just found it out through a student assistant a few years back. I just found it as a useful pre-defense tool. I still need to install Avast for a better protection. But if it's a personal computer and not for public use, I'd install just one antivirus and get it checked for updates daily. That's what's important, the daily updates.

• Boise, Idaho
29 Mar 16
@Dextoi
...The daily updates on the anti-virus or on your personal computer?


• Centralia, Missouri
29 Mar 16
hubby is technie and he likes maleware bytes, (although he is right, it's not as big a deal now as it once was), and we use AVG

• Boise, Idaho
30 Mar 16
That is what I used to use. I am beginning to think it is sort of a personal preference sort of thing.

• Centralia, Missouri
30 Mar 16
@celticeagle
there are prob bad ones out there, but I think for much of that it's preference, or different experiences

• Boise, Idaho
30 Mar 16

• Vancouver, Washington
29 Mar 16
Avast is good I don't see anything wrong with Ccleaner

• Boise, Idaho
29 Mar 16
That's good. It has worked fine for me. I think it is all in what you like and are used to using.

• Vancouver, Washington
1 Apr 16

• Boise, Idaho
1 Apr 16
@softbabe44
...I am thinking of doing that to mine as well.

• United States
29 Mar 16
CCleaner and Malwayre bytes is what I use and it works for me. Malware bytes warns me if there is a suspicious site and blocks any incoming. They work. I also use herdprotect (antivirus) and it seems to be pretty good as well.

• Boise, Idaho
29 Mar 16
That's great! I like Ccleaner because it gets rid of temp files and cleans my browser which are my main concerns. I would like a free anti-virus that I know works.

• United States
29 Mar 16
@celticeagle
It also can clear logs after you've uninstalled things. I am not sure if that's in the free version, I paid for an upgrade on mine.

• Boise, Idaho
29 Mar 16

• Manchester, England
29 Mar 16
I would never use a program like Ccleaner and have a very poor opinion of Microsoft Defender, which I switch off as soon as I install Windows. I do use Avast, which I have found to be an excellent anti virus despite being totally free. My opinion of Malwarebytes is good as well, although I never run it as a part of my computer and only consider installing it temporarily if required.

• Boise, Idaho
30 Mar 16
Thank you for your opinion.

• Garden Grove, California
29 Mar 16
I have used av ast now for several years free and its kept my computer virus free I love t and ts free

• Boise, Idaho
30 Mar 16
I used to. Sounds like a good one.

• Philippines
29 Mar 16
Well tech savvy internet people were the ones who suggested using Ccleaner and Malwarebytes so I used them too. I currently have paid Kaspersky though as I found out it's one of the best anti-virus/malware out there.

As long as we don't put too much personal information online we should be safe right? But nowadays i don't think anyone would be really safe if someone did anything sinister abt everyone's personal info online except those who don't have any online acct. Even people all over the world with bank accts won't be safe. But this of course is paranoid conspiracy thinking shizz.


• Boise, Idaho
29 Mar 16
True, but I have another user on my network and they don't know much and play a lot of games and such. So I am always a bit worried about my computer being attack because of something they have brought onto theirs. I think as long as we aren't doing alot of bank transactions and passing alot of our info we are ok.

• United States
29 Mar 16
I refuse to use the cloud or any other place that stores my files. I want to control them, keep them close. Look at all of the celebrities that have had their information and pics hacked.

• Boise, Idaho
29 Mar 16
I feel the same way and for the same reasons.