Have you had to justify an impulsive purchase?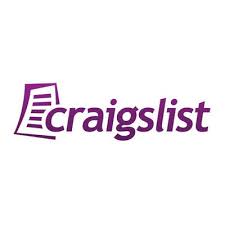 Canada
April 11, 2016 9:22pm CST
So over a year ago, January 2015, I bought a car off of Craigslist. My previous 2004 Honda Civic was totalled in a car accident (long, different story), and my insurance gave me some money to get a replacement car. I saw a 2007 Pontiac G6 on Craigslist which I ended up buying. I was so unsure of this 'big' purchase from a website where I've heard some horror stories, that I'm always trying to justify it. I'm thinking that if I can get 5-years worth of mileage out of this car, without too much of a big expense, then I could declare that it was a good buy. So I drive it everywhere! It's been 15 months since I bought it, and I've already racked more than 2 years worth of mileage. So far so good. Maybe not cars, but have you ever bought something, and have had to justify buying it? Maybe it was a frivolous-buy that you keep trying, and coming up with ways to justify getting it in the first place. Maybe not to the people around you, but maybe to yourself.
I could say the same for a shirt hanging in my closet that I swear would be back in style soon. Any day now.

6 responses

• United States
12 Apr 16
Same with my car. It probably wasnt necessary to buy a much newer car than I had (mine also is an 07 but I jumped from a 1994 to an 07...a world of difference indeed. Lol!) But then again (knock on wood) literally have had no problems. So it feels like it paid for itself with all the repairs I did on my last car. I think it was a wise investment! Plusif insurance covered buying it....youre golden! Do you like the car? I always thought they were cute and very sporty looking!

• Canada
12 Apr 16
It's no Porsche, but I do like it.

It has the automatic, headlights (no need to turn it on, when it gets dark). And it has the sunroof, which my Honda never had. Once in a while it does get sunny hear, and the open roof makes it feel very 'airy' and fun to drive.


• United States
13 Apr 16

If it's not a food or necessity thing, I think pretty much try to justify everything else I buy. And it doesn't even have to be expensive . . . it's because we have no more room!

I am a craft/art person, so I buy up a lot of neat stuff - on a deal - but it's stuff I'll use "later". For what, I'm not sure "yet", but I can tell you what I "could" use it for!



• United States
13 Apr 16
@bounce58
Actually Hubby is the one who wants to do major projects like that to the house and I am the one who is usually against spending all that $. HE is the one who has to justify

! I already do have some storage units that I shove all this craft stuff into - but oh, I'd love a studio. Actually we are all artists here, we could all use a studio. Uh-oh, sounds like I'm trying to justify having one!






• Singapore
13 Apr 16
@bounce58
All the more so to charge it to stupidity. When I first knew about the stock market, I was trading in and out, and though I made some money, I also lost money, and it took years for the stock to get back to my initial buying price. It was plain stupid! The amount is not small too. After I admitted my own stupidity, I started to learn properly, and now I buy once a year after I have monitor a few companies for a long time.


• Philippines
12 Apr 16
i looked for images of the car and it's nice. others opt for bigger family cars like suvs, vans. i think if you car does well in any weather and terrain, and doesn't use up too much gas, then it's worth the price. what do you plan to replace it with?

• Canada
12 Apr 16
Unfortunately, this car uses too much gas. It isn't as gas-efficient as my previous Honda Civic. It'll be at least a couple of years before I could replace the car (can't afford to have new car-payments), but I'm hoping that by then, my son's out of high school, and he's making his own car/insurance payments, and I could splurge on a model S.