I am out of ideas for discussion.....HELP..your suggestion please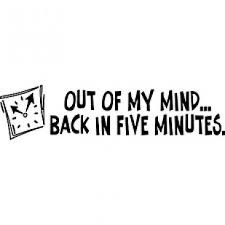 May 25, 2016 7:38am CST
#33 I like to start new discussion but I feel blank suddenly...... what to discuss, any suggestions, topics about social, online, food and drink, earn extra, how to save money.. I m blank - totally out of my mind, what topics you like most for discussion.#
9 responses

• El Segundo, California
25 May 16
just think of something. something that will engage some people to interact.

• Cagayan De Oro, Philippines
11 Jun 16

• El Segundo, California
13 Jun 16
@cacay1
you've been gone lately huh haha

• United States
25 May 16
That happens sometimes. I usually try to get inspiration from my life and my work. Sometimes I'll even jot ideas down for discussions at any point in the day and then come on MyLot and start a discussion. I have been in your shoes plenty of times though, when you are out of ideas, you are just out of ideas. Good thing there are plenty of discussions for you to respond to in the mean time.....

•
25 May 16
Thanks ! I will keep in mind. Happy Always To you !

• Cambridge, England
25 May 16
You don't HAVE to start discussions. You can respond and comment in other people's discussions. You don't earn any more or less for doing so because it is only the interaction which your posts generate which counts, not the posts themselves. Reading and responding to other people's discussions can often inspire discussions on similar (but not identical) topics.

•
25 May 16
Thanks for your advice! I got it..

• New Delhi, India
26 May 16
@Chungshop
,The problem you have has been familiar to me.Often my mind goes completely blank.I know there are innumerable ideas,but with a blank mind you can't write even a single sentence on any of them.Even now I am struggling to pick up an idea for a discussion.

• United States
25 May 16
What is going on around YOU? I tend to write about things that are happening in my life - or at least with the people around me. Or perhaps a memory - of something in my life. If anything I usually have too many ideas in my head and I have a hard time choosing just one that I sometimes just end up not writing anything at all

!

• Philippines
25 May 16
That feeling that I need to post something but no ideas coming to my mind.. I hate those type of scenarios kn my life.. I want to do something but I dont know what I should do haha

• Los Angeles, California
25 May 16
Write about a movie you saw, a TV series you like, a hobby you have, political opinion, what sports you like.

• Cagayan De Oro, Philippines
11 Jun 16
Just write anything that comes to your mind.Write any experience that you have, love life, relationship, mystery, friendship, war,LOL.

• Cagayan De Oro, Philippines
11 Jun 16
@Chungshop
, Oh sorry hehehe,


• Philippines
26 Jun 16
Writer's block. Yeah, there are so many things to discuss but you just can't find the right one.